Sea Otter

The smallest of all marine mammals.

Australian Sea Lion

The voluptuous Australian Sea Lion getting comfy on his fellow seal.
0
The 12 Most Endangered Marine Mammals (Part 2)
The largest of the animals aren't the only ones fighting for survival. The Fur Seal Treaty that was put into effect in 1911, rescued the Sea Otter (Enhydra lutris) from near extinction, as their global population numbers declined from about 300,000 individuals to a mere 2,000 at the end of the commercial fur trade. Sea Otters are the smallest marine mammals and inhabit coastal waters, in particular kelp bed habitats, while Marine Otters (Lontra felina) prefer rocky habitats, in which algae are abundant.
The Marine Otter population was estimated at just over 1,000 individuals in 1991, with their current population trend continuing to decrease. In addition, Marine Otters are still excessively hunted for their fur, and they've already been eliminated in many regions where they were previously abundant. Furthermore, over-exploitation of crabs and mollusks has significantly reduced their available food sources adding pressure to the already threatened species.
The Australian Sea Lion (Neophoca cinerea) and the Galápagos Sea Lion (Zalophus wollebaeki) are non-migratory, meaning they spend their entire lives in their natal colonies. The hunting of Australian Sea Lions during the 17th and 18th century led to the extirpation of the species from areas where they were once common.
The current population, which is endemic to Australia, is estimated to be about 13,790 individuals based on the estimated total pups per breeding cycle. The Galápagos Sea Lion population is believed to fluctuate between 20,000 and 40,000 individuals but a survey, done in 2001, found a 50% decline in the estimated population numbers.
This is believed to be due to the cessation of reproduction during the El Niño effect that resulted in food shortages and a massive amount of undiagnosed sea lion casualties. The social nature of sea lions also cause them to readily approach human inhabited areas, of which an estimated 67% of these casualties involve juveniles.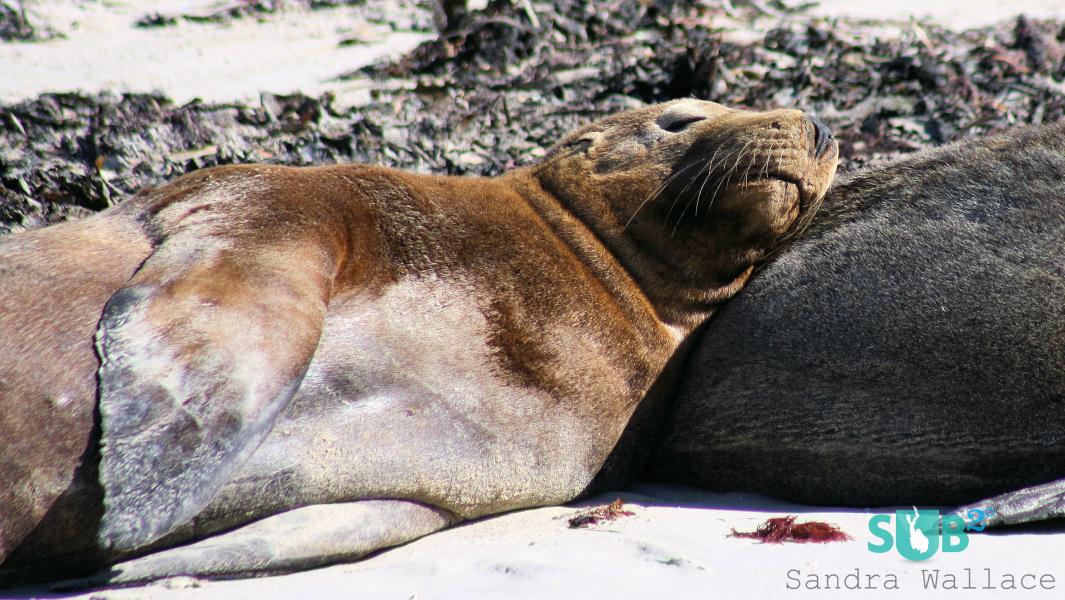 The genus Monachus include three widely dispersed species of which two are critically endangered: the Mediterranean Monk Seal (Monachus monachus) with a global population of approximately 350-400 individuals, and the Hawaiian Monk Seal (Monachus schauinslandi) estimated at about 1,200 individuals.
The continued decline in their population numbers is believed to be due to their high sensitivity to disturbances. Human pressures forced the Mediterranean seals to relocate to new habitats, such as caves for breeding and hauling out. In addition, military activities, which occurred in the northwestern Hawaiian Islands, had a devastating affect on the Hawaiian Monk seal population numbers.
Pinnipeds and otters were extensively hunted for their meat, skin, and oil, and this left a tragic mark on their remaining populations. Despite protection, their population numbers continue to decline due to the high risk of becoming by-catch in fishing nets, and due to the extensive disturbances from human activities in the tourist industry and coastal development, which, in severe cases, can lead to sea lions abandoning their natal colonies.
Other threats include: food limitations that result in the deliberate killing of seals by fisherman, as they are seen as competitors for fish; changes in oceanographic conditions, predation, habitat loss and alterations; pollution such as oil soils, which cause sea otters to become hypothermic as their fur loses its insulative ability; the ingestion or inhalation of oil components, which results in gastrointestinal and lung disorders; and potential disease transmission from domestic pets. These are some of the major threats that stare these already endangered- some critically endangered- animals in the face.
Looking at the largest mammals on earth, down to some of the smallest marine mammals, they might seem worlds apart, but they have one thing in common… the ocean. The human population is expanding at a rapid rate, reaching 7 billion people in 2011 and is estimated to reach 8 billion in 2025, if growth continues at the current rate.
More people means more food. So the future of our ocean and its inhabitants looks grim, as we are already harvesting the oceans to such an extent that it's almost impossible to keep up with demand. We might not miss a whale, a sea lion or even a little otter, but the interconnected relationships within each ecosystem, in time, will make us miss so much more.
---
Further Reading
Isla Mujeres & The Whale Shark Feeding Aggregation
Why Does Pollution Really Happen?
Marine Debris & Plastic Pollution: A Harsh Real...
Featured Posts
The Blue Temple Project, established only a year ago, is a Voluntourism organization that aims to support the Perhentian reefs' recovery through research and tourism awareness.

Whale Sharks are the largest fish in the world. Around the April, May and June full moons are the opportune times to swim with these gentle giants. The whale sharks filter feed and mate around some of the best dive sites off...

Sometimes "frogfishes" can be so ugly, but on other occasions they are the clowns of the sea .... I love it when they are "spawning" ....