Tiny and Highly Camouflaged

Measuring just a few centimeters across, this juvenile frogfish was resting on a shallow boat mooring. Perfect in form and exciting to see!

A Rare Scale Worm in Bequia

From the Acoetidae family, this scale worm is rarely seen. I found it in around 15 feet of water on a sea grass bed. You never know what you will find here!

Eye Catching and Beautiful Critters

The tessellated blenny is just one of the many beautiful, hard-to-find critters in St Vincent & the Grenadines. Make sure you look closely!
0
Critter Crazy in St. Vincent & the Grenadines
Divers glide slowly over a seemingly endless garden of turtle grass. Their breathing is slow; their eyes sweep from side to side. Suddenly, a large exhalation punctuates the regular cycle of their breathing. Eyes widen, and fins pause mid stroke. There it is... what they've all been searching for.
Treasure Hunting for Nature Lovers
Critter hunting is rather like treasure hunting. Many hours are spent planning, preparing, and then searching. You may find what you set out to discover. You may find something truly unexpected. Or, you may just have a lovely dive. Although you cannot take this treasure home, you get the opportunity to take a wonderful photograph, and a story to tell all your diving buddies.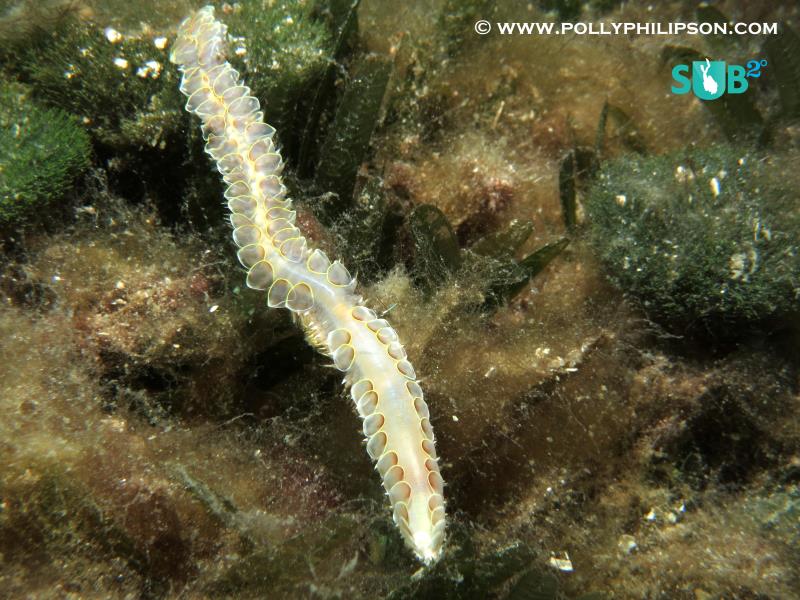 What is a Critter?
The name "critter" covers a multitude of species from shrimp, crabs, seahorses, and nudibranchs to frogfish and beyond. How would I define a "critter"? Anything difficult to find! They have common features that are generally agreed upon: they have great camouflage abilities or elaborately decorated bodies; they are generally stationary or territorial; and they mostly range from minuscule to fist sized.
Critter Diving Locations
Critter diving (also known as macro or muck diving) has some scuba diving locations that are notorious. Highly rated destinations are: St. Vincent and the Grenadines and Tobago in the southern Caribbean; Malaysia, Malaysian Borneo and Indonesia in South East Asia; and Sydney in Australia. I have been lucky enough to visit all of them, and have seen some seriously weird and wonderful creatures. That being said, even your local dive site is worth a careful look. You never know what gem you might discover!
Let's take a closer look at St. Vincent and the Grenadines. An archipelago of 32 islands, there are numerous dive sites to explore as you travel around the country. Shallow fringing reefs, endless turtle grass beds, and healthy coral and sponge life are all conducive to providing the perfect environment for Caribbean critters to flourish in.
St. Vincent
St. Vincent is undoubtedly the Mecca for critter hunters. Bill Tewes, owner of Dive St. Vincent, originally made the phrase "Critter Capital of the Caribbean" famous. Single-handedly, he started a huge craze in these islands for finding the unusual. Now, divers visit from all over the world to see creatures that are rarely found elsewhere in the Caribbean.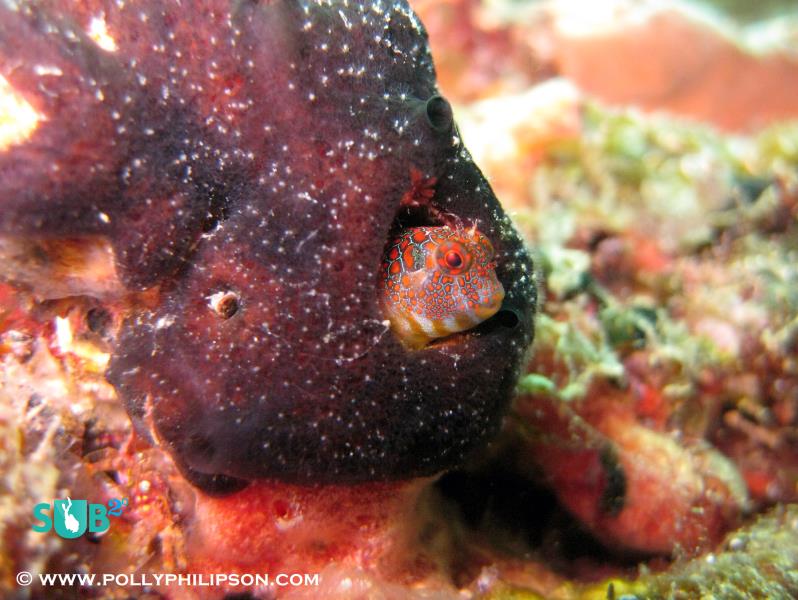 "Critter Corner" is the name he gave the dive site where he found the most diverse range of species. However, you could put Bill in the water anywhere, and he could find something new to see! His legacy lives on through his staff members, who he trained to be critter hunters too.
Bequia
Bequia is a great location for critter diving too. Sand channels and endless sea grass beds border healthy reef systems. The best dive sites where you can discover something unusual are: Devil's Table, Moonhole Bay, the Stratmann Wreck, and Flat Rock. That being said, every dive site we visited in Bequia revealed critters to marvel at. Swim slowly, drift with the current, and look in every nook and cranny!
Dive Bequia, along Belmont Walkway, is my recommended PADI 5* Dive Resort to book with. This family-run business was the first dive center in Bequia, now established for over 27 years, and they have the best knowledge of the dive sites, marine life, and critters.
Critters in St. Vincent & the Grenadines
So what Caribbean critters can you find in St. Vincent and the Grenadines? Whilst I was living and working there as a dive instructor, I think we had crossed off the majority of Ned DeLoach and Paul Humann's REEF creatures - plus some ones that weren't in the book!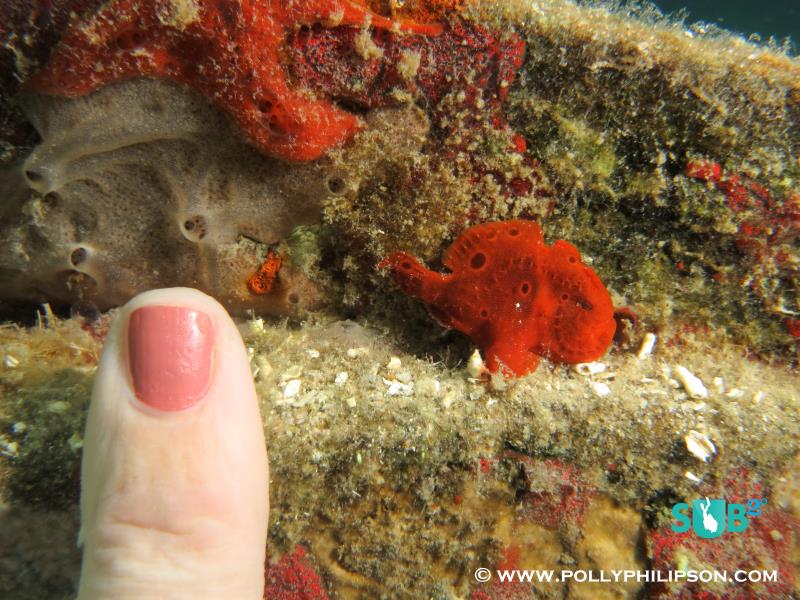 One of my most exciting finds was a scale worm in the family Acoetidae, as identified by a critter expert at the Natural History Museum of Los Angeles County. Many of the species recorded as rare to uncommon in the ID books, should be termed occasional to common in St. Vincent and the Grenadines.
The huge diversity of worms, crustaceans, molluscs, blennies, and gobies is apparent as soon as you start looking. Seahorses and frogfish are not as abundant as they once were, but still common. What divers may also notice is the higher frequency of seeing rare Caribbean species of fish too - giraffe garden eels, black hamlets, cherubfish, bluebar jawfish and flameback angelfish have all been spotted around these islands.
Have you got a favorite critter diving spot? What is the most exciting species you have found while critter hunting?
---
Further Reading
All Other Articles By Polly Philipson
Comb Jellies: The Lanterns of the Ocean
Featured Posts
Nothing compares to being in the water with a 40 foot humpback whale. These beautiful and graceful animals are nothing short of amazing. The Silver Bank is a winter gathering place for humpbacks and more recently, snorkele...

When boy meets girl in the world of seahorses a beautiful and often extensive courtship occurs. They change colors and entwine their tails. Then they rise off the seafloor and the female deposits her eggs into the male's p...

On the reefs of the Pacific, twilight marks the beginning of the mandarinfish courtship dance. A male begins dancing, and if he's desirable, an interested female will join. Just before the sun sets, the two fish will rise u...