Batfish

Without strobes, this batfish takes on an unmistakable blue hue.

Channel Diving in the Maldives

Excellent night dive at Azimatha. Lots of sting rays & nurse sharks.

Hovering in groups
1
What You Need to Know about Diving in Maldives
The Maldives is a chain of Islands and atolls approximately 700km South West of Sri-Lanka. The Maldives are widely considered one of the top dive destinations, and much of the country is a biosphere reserve as per the UN, with plans to make the entire country a UN biosphere within 5 years.
The Maldives consists of 26 atolls - a ring-shaped coral structure often surrounding an Island and enclosing a lagoon within it and 1322 Islands. The atolls and islands are formed by submerged volcanoes that create a landmass above the surface, which subsequently gets surrounded by reef formation. The formations result in a complex system of channels, reefs & underwater pinnacles that, in turn, attract and house a wide variety of exciting marine life, corals and crustaceans/critters.
The Maldives are located in the Indian Ocean and one of their distinct features is the pelagic life coming to the atolls reefs to hunt and feed on reef species, resulting in a great mix of macro and wide angle opportunities. Generally, the diving in Maldives is not for the faint of heart or inexperienced divers, due to strong currents and the need to go deep to have the best encounters. Channel Diving is particularly challenging. Crossing the channels requires staying below the lip of the channel to avoid being drifted out into the blue; this can often be as deep as 35-40 meters. Diving into the channel often requires fighting or managing currents, reef hooking, and being comfortable with difficult conditions.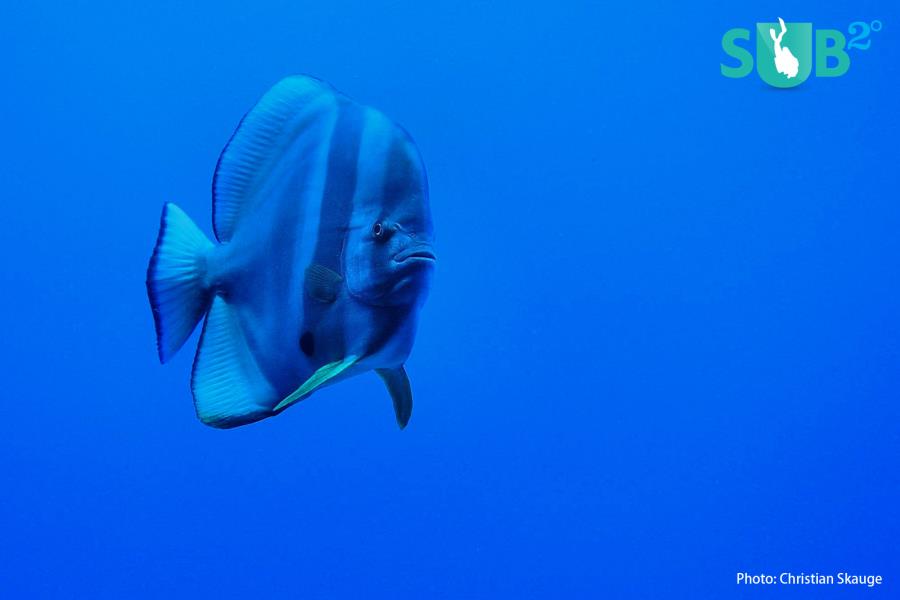 Diving in The Maldives can basically be broken down into 3 major environments - channels, thilas & farus:
Channels
Entrances and exits to the atolls, through which the pelagic life enter the atolls to feed on reef life.

Strong currents & often challenging dives. Divers have to be careful of the strong currents and depth.

Big congregations of reef fish and pelagic action can often be witnessed here.

Best known for eagle rays, grey reef sharks and good visibility.
Thilas & Giris
Thilas aka 'Giris' are submerged sea mountains/pinnacles – coming up from between 30-40m and 15-1m on the surface. Best dived with a medium current – with masses of fish being attracted to the front of the pinnacle thus enticing the predators such as giant trevally, dog tooth tuna, grey reef sharks to hunt. Good on the slack side of the current for macro life, such as Leaf fish, Nudi branch, Flatworms & Scorpion Fish. The best-known thilas are Maaya Thila (North Ari Atoll), and Hafusha Thila (North Ari Atoll).
Farus
A Faru is basically an island reef, similar to reefs found in other destinations, which is usually sloping down from 1m to 30m and is generally the easiest dives that can be found in the Maldives. Good for fan coral & other macro life such as murre eels, anemones, nudibranchs, frog fish, leaf fish, glass fish.
Top 5 Dive Sites
Fushi Kandu – Laamu (with a medium incoming current): Grey reef sharks, chevron barracuda, midnight snapper, big eye jacks, eagle rays
Maareehaa Kandu – Gaafu Alifu: Beautiful channel, with hundreds of grey reef sharks and a high chance of larger sharks such as silky sharks and the great hammerhead. Unique that the inside wall is extremely beautiful coral with copious amounts of turtle and other sights.
Hafusha Thila – North Ari Atoll: Grey reef shark cleaning station with copious amounts of fusiliers, dog tooth tuna, big eye jacks, and sleeping baby white tip sharks.
Lankan Manta Point – North Male Atoll: Manta Cleaning Station, sometimes up to 20 mantas lining up to be cleaned.
Maachafushi Wreck - Beautiful wreck with a nice combination of soft and hard coral, frog fish, stone fish, scorption fish, leaf fish, schooling tiger jacks, and occasional nurse sharks.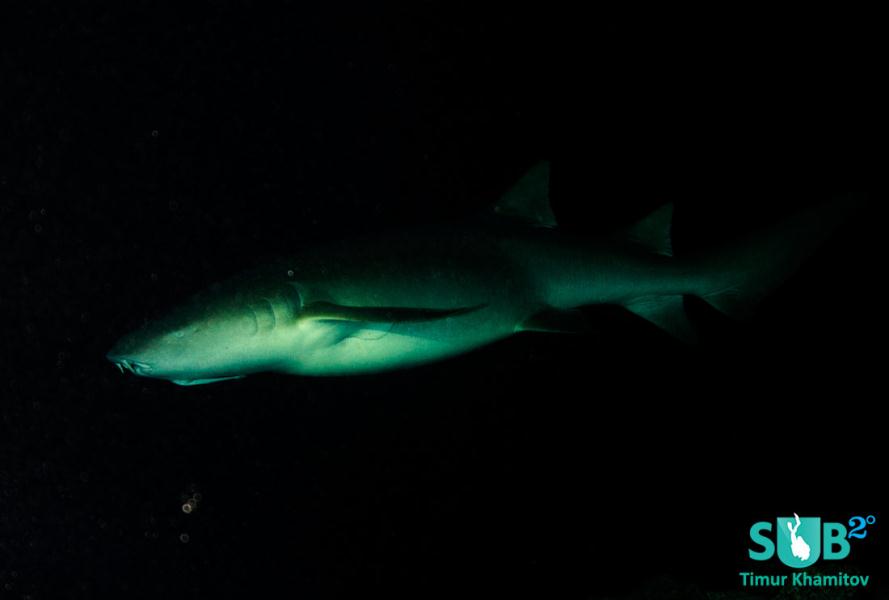 Dive Shops, Airports & Logistics of Diving in Maldives
The best diving in the Maldives is undeniably done from a liveaboard due to the wide disperse of dive sites that spread over an area of over 1000km long. Diving from a resort would limit you to the dive sites that are within a boat ride, usually limiting you to one, two or maximum 3 atolls.
Logistically, the most common entry point is Male Airport, where you will get picked up from by your operator and taken by a smaller boat, often referred to as a 'Dhone', to either the liveaboard boat or the resort where you will be staying. Depending on the resort that you are staying at or the liveaboard you choose, you may need to take a connecting domestic flight to one of the more remote atolls, usually - Laamu, Huvadhoo, Addu, Baa, Huva or Haa Dhaalu.
Notable Operators
Ellaidhoo Island Resort
A beautiful house reef and in close proximity to some of the top dive sites in the country - a good alternative to a liveaboard, partly due to its geo-location.
Werner Lau Dive Centers
8 different dive centers spread over 8 different resorts across the Maldives. Professionally run German operation with a good reputation for safety and professionalism and attention to detail.
MV Orion
Very comfortable and large boat that is 4 years in operation, European-managed with a very multi-lingual team. Free nitrox on board, as well as plenty of safety equipment.
Ark Royal & Ark Venture
Another well-run liveaboard operation that brings a good mix of fun and safety to the table. It offers free nitrox, and has been in operation for over 5 years.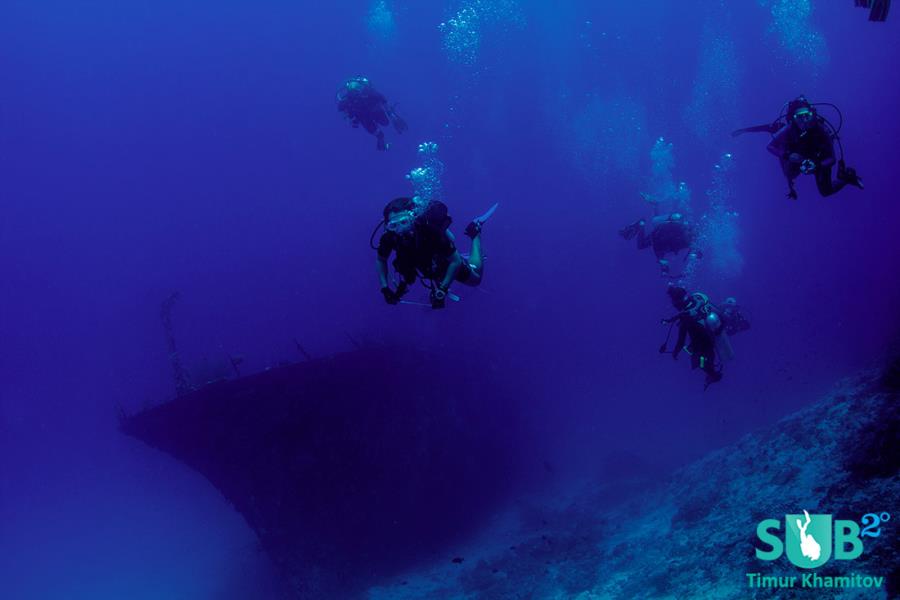 One of the most stylish & newest boats in the Maldives, run by local Maldiveans. It has an excellent vibe onboard, with more of a party atmosphere than some other boats, and a very fun team.
---
Further Reading
Kandooma: A Dream Island Destination Above and Underwater
Fesdu Lagoon - Legendary Night Dive in the maldives
ScubaSpa, An Innovative Touch On Liveaboard Diving
Hanifaru Bay, in the Context of Marine Conservation
Featured Posts
Just south of Manila, Puerto Galera is easy to reach and part of the "Coral Triangle", which has one of the highest marine biodiversity in the world. Puerto Galera has all the critter finding a muck diver could dream, color...

Often referred to as the soft coral capital of the world, Fiji has way more to offer than its nickname implies. Although an amazing abundance of soft corals are found around Fiji, the islands also have some impressive hard c...

Every year, between June and September, hundreds of whale sharks can be found in the deep waters northeast of Isla Mujeres, Mexico.