Scubaspa Ying

Scubaspa Ying is a beautiful boat which combines a very luxury living and spa experience with a scuba diving liveaboard aka safari experience.

We meet again

Very friendly manta at Lankan Manta point, less than a km from the landing strip of Male Airport.

Old School Dive Dhoni, Maldives

Sometimes it gets a little boring waiting for the dive boat to pick you up and when you have a camera in your hand, boredom often turns out into something more or less interesting :) This is a traditional Maldivian Dhoni, boats used for a variety of things in the Maldives. Side note: these are not the dhonis you want to see as part of your liveaboard.

IMG_4965_webready

I really liked diving at Lankan Manta point. We saw mantas there twice in one trip with a 100% accuracy. We were actually lucky to see them away from the cleaning station itself, thus avoiding the crowd of divers.

Liveaboard + Spa = Dope

A proper spa experience fused with a liveaboard is something really different and awesome. Nothing beats a solid massage at the end of a 4 day dive. Ofcourse, nothing beats a cold beer after that.
0
ScubaSpa, An Innovative Touch On Liveaboard Diving
My latest liveaboard holiday in the Maldives was onboard a boat that is slightly different, ScubaSpa Ying.
The thing that stands out with this liveaboard is that they decided to diversify, and move into a slightly different direction. The top deck on the boat is a complete spa with couples rooms, single rooms and everything else that is needed to operate a fully functional spa.
The spa rooms open up into a sea view and its a fantastic vibe.
This seemingly insignificant addition makes a huge difference to their ability in marketing their product.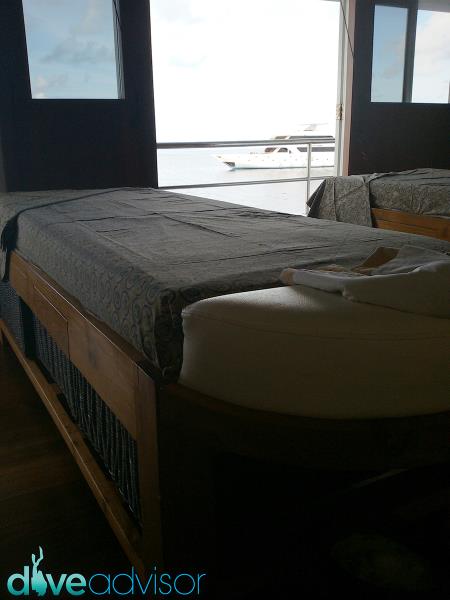 By adding this seemingly 'small' touch they have opened themselves up to newer target audiences. Here are some:
1. Non Diving Family Members
The first thing that is super intuitive is the fact that many Scuba Divers have family members of friends that don't scuba dive.
This is likely to keep them away from the trip altogether - or best case scenario go on the dive trip without their non diving family or friends.
Having a spa, mixed in with all the snorkelling activities tips the scale and attracts such clients.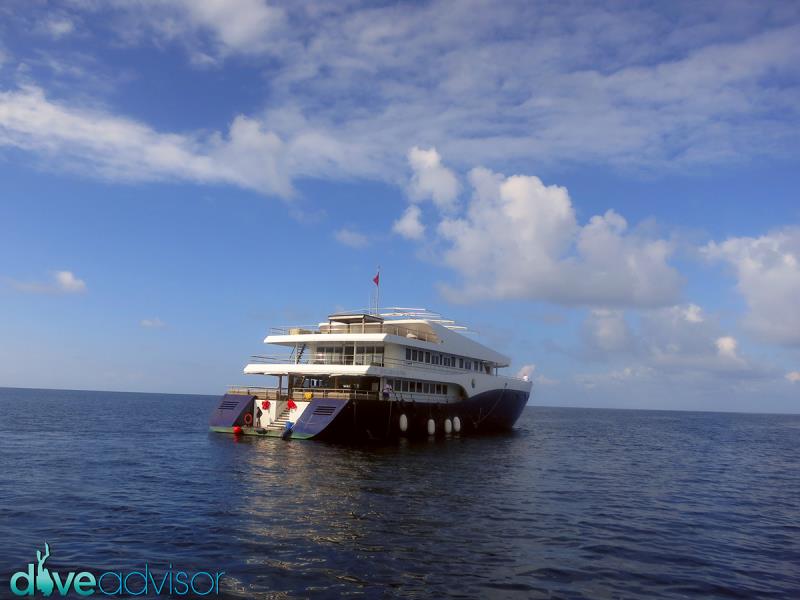 2. Passive Scuba Divers
Liveaboards aka Safari boats in the Maldives generally have a reputation of being really hardcore in their diving schedule, basically its a Sleep, Eat, Dive, Repeat kind of scenario - which is great for a lot of the divers, but not so great for others, who are happy to do 2 dives a day and then relax for the rest of the time.
Many divers who are wealthy are also in their later years and if they go on a regular liveaboard and do 2 dives a day, they basically have 10 hours of non sleep time that they have nothing to do with.
3. VIP Divers
There is a whole segment of travelling divers who are really well off, they are succesful and rich and are used to travelling with luxury - why should their diving holiday be any different? Well, it shouldn't.
Ironically enough, from my observation, this still remains a rather underserved niche in the industry. Based on my estimates, there are probably around 5-10% of liveaboards that could be classified as 5 star, Scubaspa probably belongs in that category, and has the boat, the rooms, the food and the spa facility to attract such divers.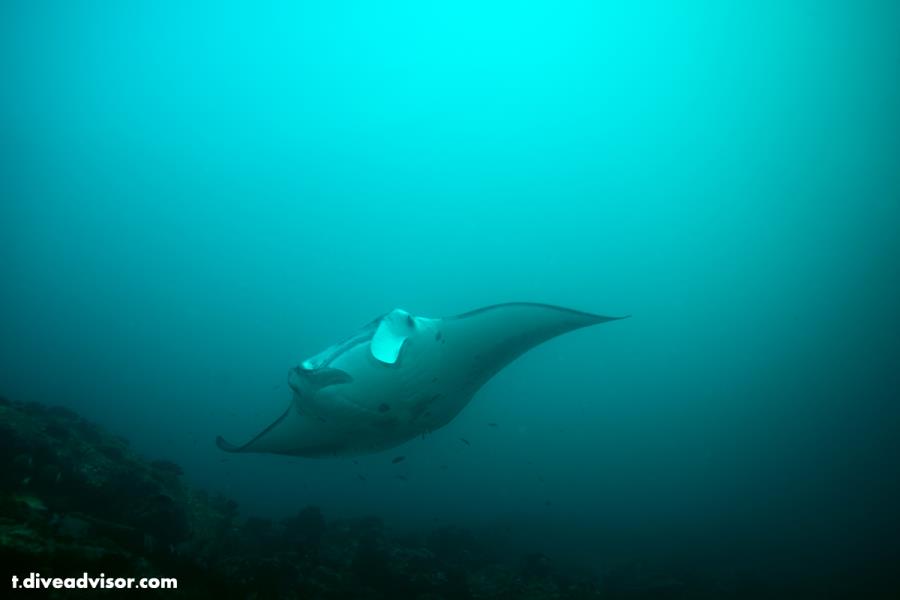 What I didn't Like
As much as I enjoyed the ScubaSpa experience overall, I can't say that it was perfect and there are a couple of things that they did get very wrong.
Firstly, they don't have nitrox onboard, which makes doing 15-20 consecutive dives a lot harder. In my opinion having nitrox onboard a liveaboard is absolutely necessary and makes for much better diving with less tiredness and longer bottom times.
Secondly, although an accident - their dive boat broke the day before we arrive which really ruined a lot of the diving since the replacement they got was very crap.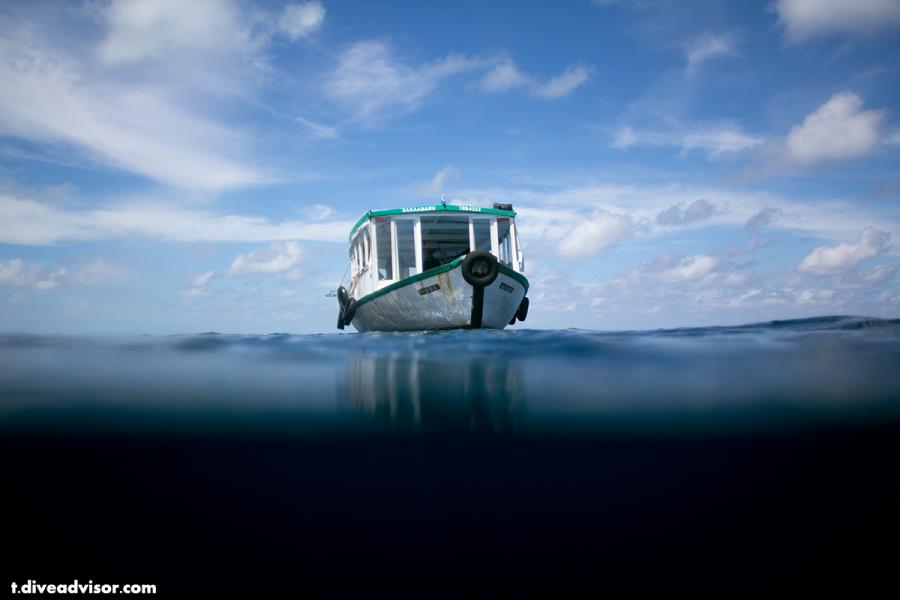 Thirdly, they were really understaffed with the dive guides. Sometimes there would be 2 dive guides for an 18 diver group. Too low in my opinion.
Conclusion
The Scuba Industry needs to see itself as a part of the broader hosptilaty industry not as a seperate industry.
The industry needs to carry over the established standards that hotels and cruise ships have into their quality of service.
Here are some things that I noticed which really characterize the scuba industry not following well established standards:
Unshaven and scruffy dive guides often not wearing any 'uniform' and acting like by taking you diving (for money) they are doing you a favor.
Horrible conditions of some dive centers and dive gear that they rent.
Liveaboards that have really bad food, broken air conditioners and a generally run down state.
Terrible marketing: websites that look like they were done by a 16 year old in 1999, a facebook page and virtually nothing else beyond word of mouth. This, without exaggeration would probably classify atleast 60% of the dive operations world wide.
Scuba Diving as a sport is rather well established, but scuba diving as a segment of the 'Hospitality Industry' i.e: not just the diver training and the gear sales, but the service of offering a 'scuba diving experience' is very young.
Think of it this way, when was the first hotel built? End of the 19th century. When was the first dive center opened? Probably in the 70's.
The good thing about this for dive operators is quite simple though, its possible to get ahead of the curve by thinking ahead. Its very easy to recognize something good when you see it, and divers will recognize quality when they see it, and will be willing to pay for it, like ScubaSpa is doing.
Much like with hotels, the industry will evolve into different levels of quality that correlate to different prices. We are hoping to be a part of that.
Do you agree? Have you been observing some sub par service in the industry? Do you think a liveaboard + spa combination is a good idea?
Featured Posts
North America's muck diving. The weird and wonderful, under Florida's Blue Heron Bridge.

Choosing a base camp in Kubu Indah is placing yourself in between an astonishing religious culture with magnificent temples and fantastic ceremonies, and the overwhelming underwater world of Bali, Indonesia.

One of the world's top places for tiny critters is located in the Philippines: Cabilao! It's a small, quiet island surrounded with beautiful reefs. A place to relax and dive.