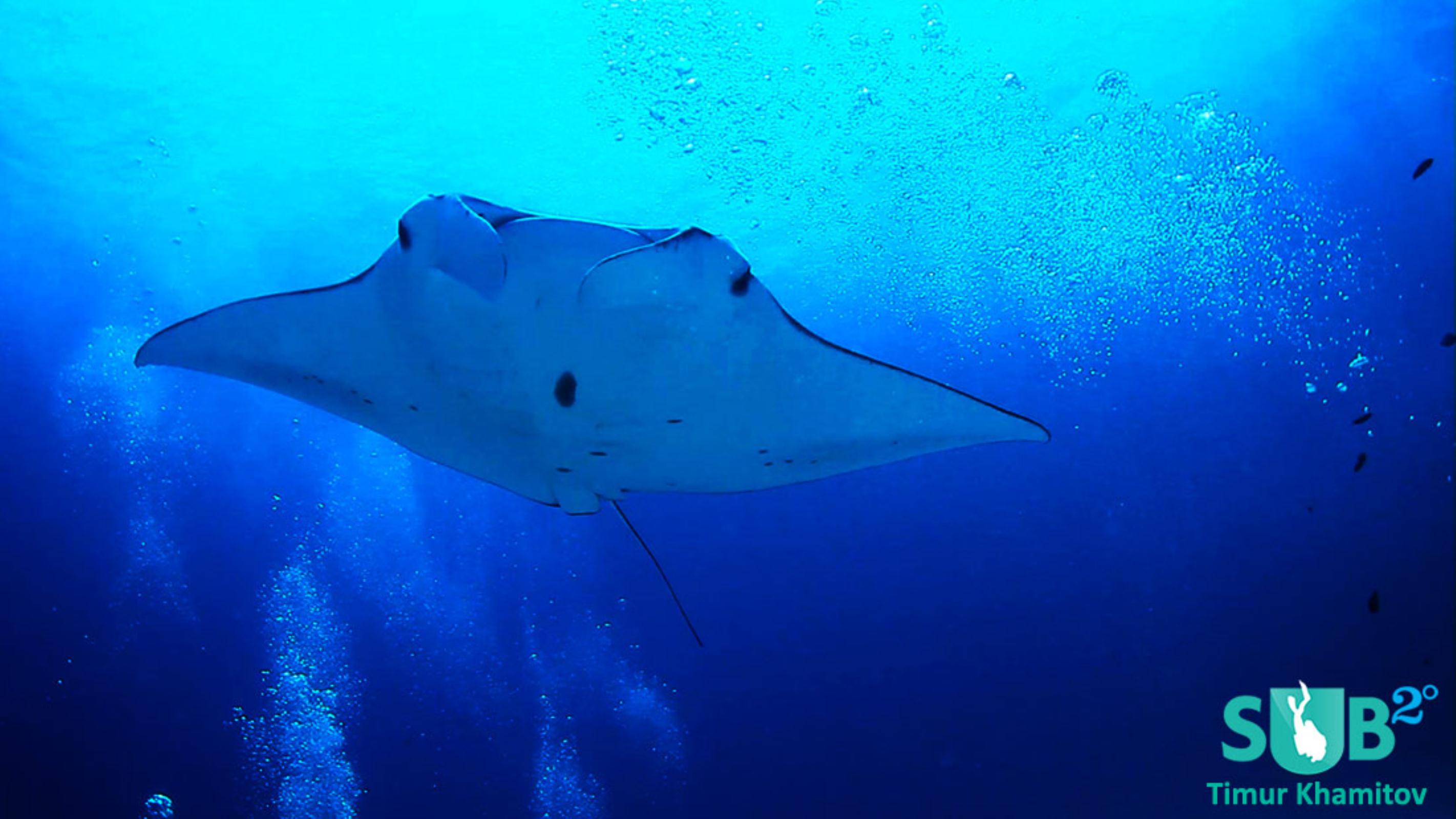 Published May 27,
2013
0
My Best Dive Ever Was With A Snorkel
During my trip on board Theia in the Maldives, we had a rather interesting run in with Manta Rays. We really got to 'hang out'.
That day began really early, and our first dive was in pursuit of finding hammerhead sharks. These gorgeous creatures usually live/feed rather deep, around 35-50 meters, and so, we were in the water minutes after sunrise. The dive was difficult; there was a lot of current, and it got rather messy and difficult trying to keep up with our dive guides who were trying very hard to spot the hammerheads. Eventually we saw them, but it was rather disappointing. We only spent a few seconds with them before they sped away. Then we had to begin ascent, as we spent a lot of air and energy on the chase; not to mention we were at around 40 meters.
On the way back to Theia, we were passing by a little Island when our dive guide, Hassan, suddenly shouted for the boat to stop, as he had noticed something in the water. After staring out intently into the water along the shoreline of the beach, he told us that there was a school of manta rays having breakfast and that we were welcome to jump in. Of course, a few seconds later we were all in the water with just fins, masks, and snorkels.
The mantas were gorgeous. There was about 7-8 of them and they really didn't give us much attention. They just circled the shallowest area around the Island. The water must have been so rich in delicious plankton cause I've never been so disregarded by an animal, especially one so large. It was awesome.
This episode taught me a few very important lessons:
The best diving usually happens in relatively shallow waters.
The best diving often happens when you least expect it.
Always keep an eye out, even when the dive is over.
This experience was one of the most memorable ones I've ever had, and one of the closest encounters I've had with such a large animal, on land and on shore.
Featured Posts
Diving in the Cayman Islands is among the best in the world! Living here, you sometimes take the excellent conditions for granted: excellent wall diving, superb shore exploration, visibility that can reach 30 meters/100 feet...

The Caribbean Netherlands consists of Bonaire, St. Eustatius and Saba - they are often referred to as the BES-islands. All of the islands have a great reputation for varying species of marine life – due to the National Marin...

Having over 4000km of coast and the isolated Easter Island, Chile has plenty of water for divers to explore.