Cleaning Morning

Very friendly manta that hung out with us until our tanks were empty.

Manta Silhouette

Dancing just below the surface, Manta rays offer a special kind of show.

Sun Diver - Manta Ray

Like diving into the sun: Manta Ray at Nusa Penida.

Manta Ray

Diving with Mantas is one of the most exciting dives you can experience.
0
Indonesia Bans Manta Fishing, Part 2
In part 1, I discussed the economics around conservation of manta rays and the importance of involving local communities in order for this to be a real success.
I truly believe that the only way for conservation to work is for local communities to benefit economically from the legislation as a whole. If not, the unsustainable practices will either continue, or the cost of enforcing the laws will be extremely high. Here are a couple of by-laws I believe the Indonesian government must implement, alongside the ban, in order for it to be a long-term success.
Local Ownership
There are a number of success stories in which the host country was able to provide a great share of the wealth generated through tourism in their nations to their nationals, e.g. UAE and Maldives.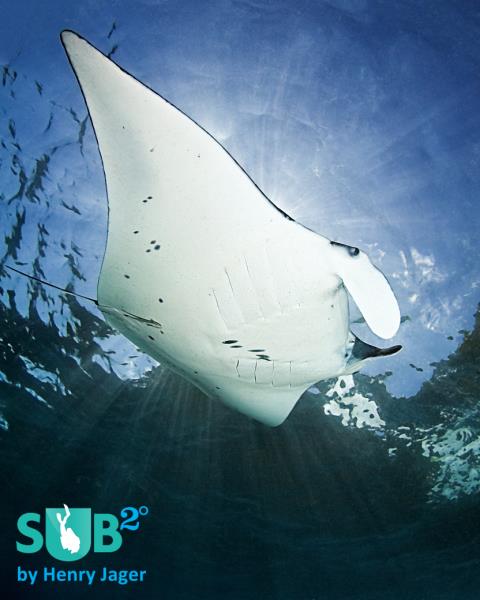 Nationals must own land in the UAE and Maldives, something that inevitably places a mandatory wealth-sharing program upon foreign businesses operating in the area. Foreigners are going to need local business partners, who will in turn gain capital, which they are likely to reinvest back into the economy. It is a form of tax that bypasses the government - which is often a good thing.
Another by-law should dictate a minimum equity percentage belonging to a national. There are a few reasons why this is a good thing. Firstly, with regards to the point about land ownership, it is a form of tax that goes directly to locals in the area. Secondly, it will provide a natural mechanism for ensuring sustainable business practices.
A foreign company may easily focus on short-term gain, after which they would take their capital and move onto another country/area. This can involve cutting corners to reduce costs. Locals are based in the area and would be reluctant to put their name down for a company that is likely to incur fines or legal prosecution, since they would be held accountable as business partners. Foreigners can pack up and leave. Locals, less so.
Mandatory Minimum Indonesian Employees
To spread the wealth further, and avoid only a handful of nationals from benefiting from the tourism industry, the government should have a minimum percentage of nationals that are employed by the business e.g. 50%. That way businesses would be forced to hire locals, since shipping and integrating staff from another part of the country would be less cost effective. In either case, the industry would create tangible jobs.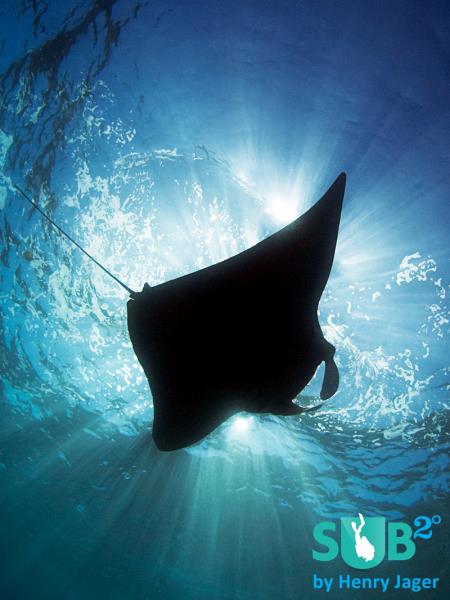 Moreover, there should be strict minimum wages imposed and laws that enforce equal pay for equal positions regardless of nationality. To support this initiative, the government needs to subsidize the education for locals and train dive guides and instructors.
Taxes on Tourists
Taxation shouldn't be a blanket fee for tourists, and should be imposed based on activity. The same way a smoker pays tax on every pack of cigarettes (and only a smoker), scuba divers should pay a daily permit for scuba diving. There should be a simple eGovernment-based system that allows all registered businesses (with the 'scuba diving' activity allowed in their trade license) to issue such permits digitally, and pay for them too. The same can apply to hikers, surfers, and other activities.
This way scuba divers would subsidize the marine conservation of the waters and furthermore, economically weigh down the benefits of tourism vs. fishing.
Programs for Manta Fishermen
Manta fishermen should not be looked at as outcasts of society or some kind of 'evil people'. They are simply poor people providing for their families, who, as a result of this ban, have lost their livelihoods. If they are not given an alternate source of income, they will continue fishing, and because of the illegality, the price of manta ray products will simply rise - possibly make it even more attractive.
Fishermen should be able to submit to the program, which should educate them on the benefits sparing mantas, and alternative ways that they can monetize this natural resource, which is primarily theirs. A good start would be to subsidize the education of these fishermen as scuba divers, to at least the dive master level, which would allow them to work as dive guides on liveaboards or static dive centres. Alternatively, these fishermen should be found employed as boat drivers or assistants.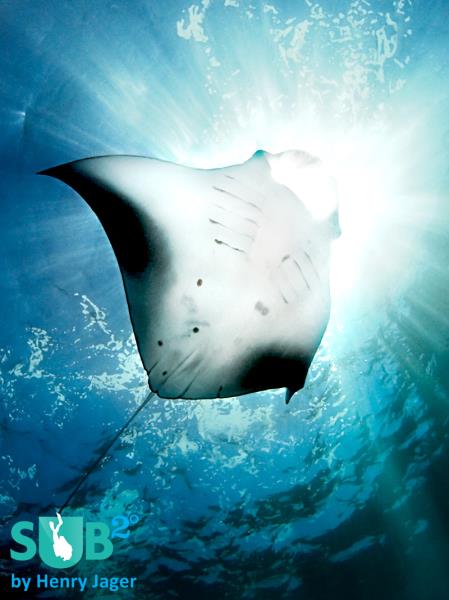 Another avenue could be for the Indonesia government to open their own set of subsidized dive centres that can be awarded through a system of grants.
Counter-Argument
All the points I have mentioned above hamper free markets and introduce bureaucracy, which may reduce foreign investment altogether. Unfortunately, this approach seems to be the only way that actually works in practice. Without such measures, the fishing will continue, the price of dead manta rays will increase due to their illegality, creating a decrease in supply in the short run. In the long run, due to the higher price point, the supply may go up again.
Enforcing this law will become increasingly expensive, as Indonesia has enormous territorial waters. The next question is how do you punish offenders? Large fines won't work; they simply don't have the money. Jail? This is costly and will only further increase the cost of this ban. Moreover, it can never really solve the problem.
If there is one key point of all my articles, it's to encourage a realistic view of conservation. Conservation of manta rays cannot happen at the expense of people. I would welcome any feedback on my thoughts. I could be totally wrong and would love to initiate dialogue about alternative means to conservation.
---
Further Reading
Diving Australia and the Great Barrier Reef
Featured Posts
Nothing compares to being in the water with a 40 foot humpback whale. These beautiful and graceful animals are nothing short of amazing. The Silver Bank is a winter gathering place for humpbacks and more recently, snorkele...

When boy meets girl in the world of seahorses a beautiful and often extensive courtship occurs. They change colors and entwine their tails. Then they rise off the seafloor and the female deposits her eggs into the male's p...

On the reefs of the Pacific, twilight marks the beginning of the mandarinfish courtship dance. A male begins dancing, and if he's desirable, an interested female will join. Just before the sun sets, the two fish will rise u...