Sun Diver - Manta Ray

Like diving into the sun: Manta Ray at Nusa Penida.

Visions from the Safety Stop

It's not what it looks like...

Anemonefish in... Anemone

Anemone fish pop out some feet above their hosts and divers can spot them from far. As soon as you approach them, they start swirling through the anemone tentacles.

Emperor Shrimp on Risbecia

Commensal Partners: The emperor shrimp and the nudibranch Risbecia. They can be found while muck diving in the black sand of "Melasti", a dive spot near Tulamben.

Hiding in the Spanish Dancer Gills

The night dive at Kubu Indah house reef shows you the deep ecology of marine life. Here's an emperor shrimp living in commensalism with spanish dancer, hiding in its gills.

Lionfish Approaching

The lionfish is venomous and one of the most ravenous predators in the underwater world.

PT WAOW

One of the best liveabaords I have ever been on.
1
Diving Indonesia
Situated in the middle of the Coral Triangle, scuba diving in Indonesia means you are diving in the world's epicenter of marine biodiversity. You will find more coral reef species here than any other place in the world. This abundance of coral reefs attracts a multitude of marine life, from tiny little critters to large fish and marine mammals. The most popular places to dive in Indonesia are Bali, Gili islands, Manado, Komodo National Park and Raja Ampat.
Indonesia's diving season is year-round, however the best diving conditions appear between April to November. Due to the monsoon season, the best time to dive Bali and surrounding is April to November. For Komodo however, most boats are leaving the area already in September/October and start to move north.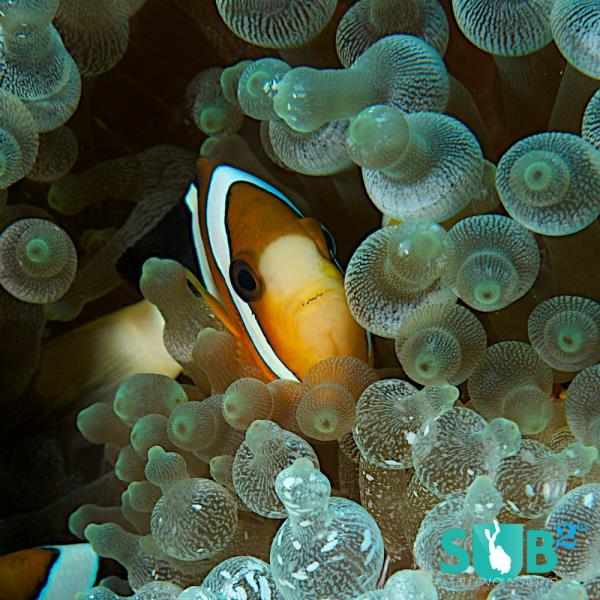 The Banda Sea is at its calmest in October/November and boats going to Raja need to cross it around that time. Best diving season for Raja Ampat is actually from October through to April as Raja Ampat sits right on the Equator and has sites both south and north of it. South Komodo sites, Nusa Penida around Bali as well as sites around Alor can have chilling 18 to 21 degrees Celsius during May to October and are generally at their coldest in July to September.
Bali is Indonesia's most easily accessible and most varied diving destination. Dive sites concentrate in three areas of the island. The south of Bali offers some options to see large marine life, like the Mola Mola and Manta rays. On the east coast, you will find the USS Liberty, probably the most popular dive site on Bali.
In the quiet north-west, at Menjangan, there is some spectacular wall diving. The Gili Islands are easy to reach from Bali by boat and are very suitable for beginners, due to the mild conditions; not to mention some good deals on dive courses.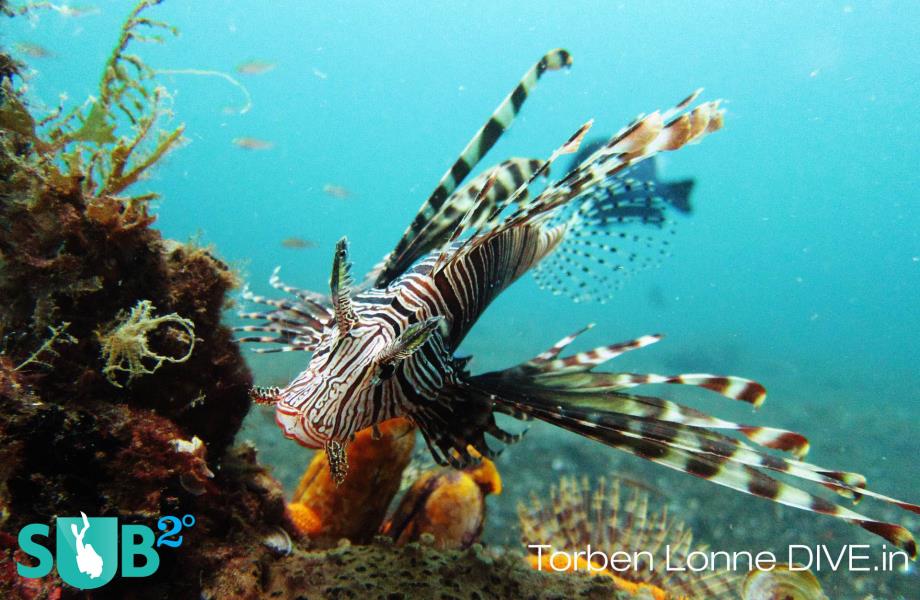 Taking a flight to Manado, north Sulawesi is well worth the effort. Situated only a few hours away from each other, you will find two Indonesia diving highlights, Bunaken National park and Lembeh Strait. Bunaken diving is amazing for wall diving, coral gardens, and biodiversity. Lembeh Strait is world-famous for its muck diving; here you will find some of the most interesting creatures alive on this planet.
Some Indonesia diving spots are great for exploring by liveaboard, like Komodo National Park and Raja Ampat. Both diving destinations have excellent unspoiled coral reefs. While Komodo is the 'big fish' capital of Indonesian dive spots, scientists often say Raja Ampat has the highest biodiversity in the world and really takes you off the beaten path.
Dive Sites and Marine Life
Diving in Indonesia is incredibly varied and boasts some of the highest biodiversity in the world. The water temperature is warm year round, however some of the off-shore dive sites may have steep thermo-climes that significantly lower the water temperature.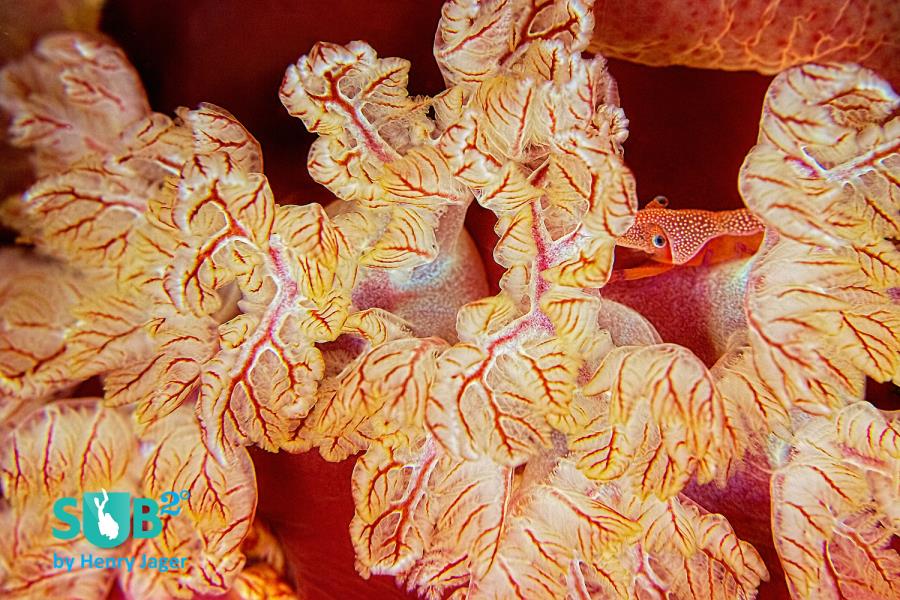 For most shallow reef dives, a 3mm wetsuit will suffice, however even a 5mm wetsuit can be the "limit" if the water is cold. It is highly advisable and highly recommended to dive with a hood. Hoods keep the head warm, and therefore the heat loss at a minimum.
Bali dive sites concentrate in three areas. In the south, dive sites like Crystal Bay and Manta point offer a chance to see large marine life like the Mola Mola (or sunfish) and the Manta ray. East coast Bali diving has good dive sites just offshore, like macro and muck diving in Amed and the famous USS Liberty ship wreck in Tulamben.
This huge, 411ft long US army transport ship beached on the shore of Bali after being torpedoed by a Japanese submarine. Menjangan in northwest of the island has excellent wall diving.
The Gili islands are known for their turtles, thanks to some serious conservation efforts. There are many coral gardens around the three small islands. Other Gili dive sites like Shark Point and Manta point promise a possibility of seeing large marine life.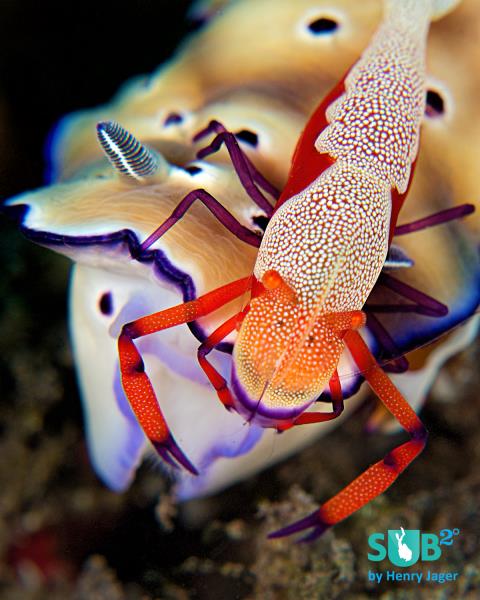 Bunaken Island is surrounded by dive sites - all part of the national park- which stretches over 75,000 hectares. Diving Bunaken offers some great wall dives, coral gardens and lots of fish. Located in front of Bunaken Island, dive sites Lekuan 1, 2 and 3, all the same reef, are maybe some of the best dive sites around.
Lembeh Strait boasts over 50 dive sites. While not spectacular as far as topography is concerned, Lembeh is world famous for its muck diving and you can find some very interesting critters here, like frog fish, the elusive pygmy seahorse and pipe fish, just to name a few.
Getting Around
Bali is Indonesia's most easy to reach dive destination. Ngurah Rai International Airport, in Denpasar, is the main hub for traveling to Bali and Indonesia, and many carriers fly here. Blue Season Bali is an award-winning, 5 star, PADI dive center, offering dive courses and diving trips on Bali, including 'dive safari' packages, which combine multiple days of diving and accommodation around the island.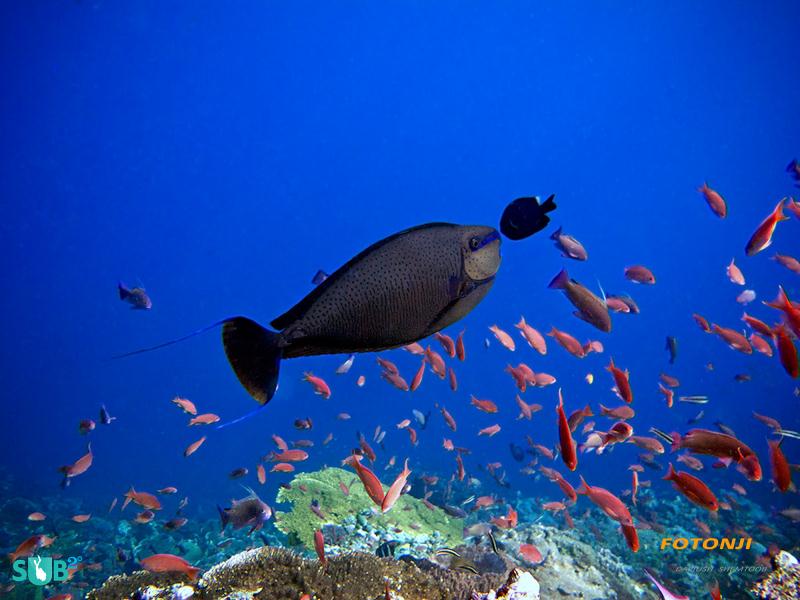 It is also worth it to stay and dive in Tulamben for a few days. There are several resorts at the beach that offer unlimited shore diving and there are many dive sites here to explore, including the famous Liberty shipwreck. Matahari Tulamben Resort Dive & Spa and the Tauch Terminal Tulamben both have diving at their doorstep.
To reach the Gili islands from Bali, take one of the fast boats from Padang Bai harbor to Gili Trawangan. You can also fly from either Singapore or Denpasar to Mataram in Lombok and take a boat from there. Once on the Gili Island you can easily arrange your diving holiday with Blue Marlin Dive, which has a dive shop on all three of the islands, and offers dive courses, dive trips and packages.
Further up in North Sulawesi there are some world-class dive sites to be explored. From Manado you can take a boat to Bunaken island. There are several well-established dive resorts on the island, including Living Colours, an award winning, 5-star PADI dive resort. Lembeh Strait is only a few hours drive from Manado.
The Kungkungan Bay resort is a luxury dive resort with all 50 Lembeh Strait dive sites within direct reach. There are liveaboards that combine both Bunaken and Lembeh dive spots; for example, ReefWreck & Critter, which organizes a liveaboard dive trip focused on underwater photography. You can get to Sam Ratulangi International Airport in Manado from Singarpore or from Denpasar, Bali.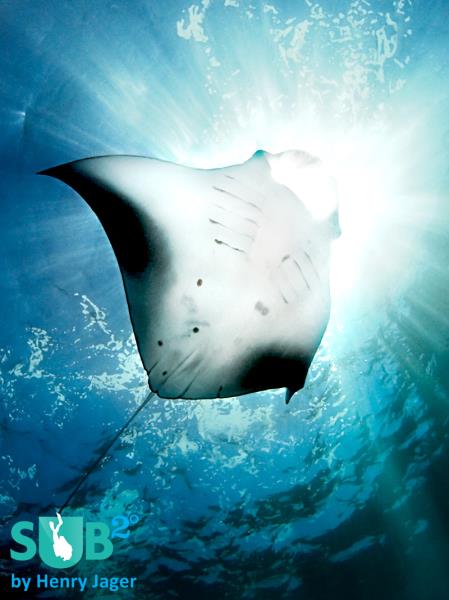 Raja Ampat diving can be explored by liveaboard or from a dive resort. It takes a bit more effort to reach, but it is worth it because the diving here is, simply put, "out of this world" and there's nothing even remotely like it anywhere else on this planet. The reefs are chock a block full of fish, and the coral, hard and soft, explode as if they are on steroids!
The airport in Sorong is accessible Sorong is accessible through Makassar (Ujung Pandang), from Jakarta, Surabaya as well as Bali and also coming through Manado directly from Singapore. Komodo liveaboards leave from Bali, Bima and Labuan Bajo, the latter two just a short flight away from Denpasar, Bali.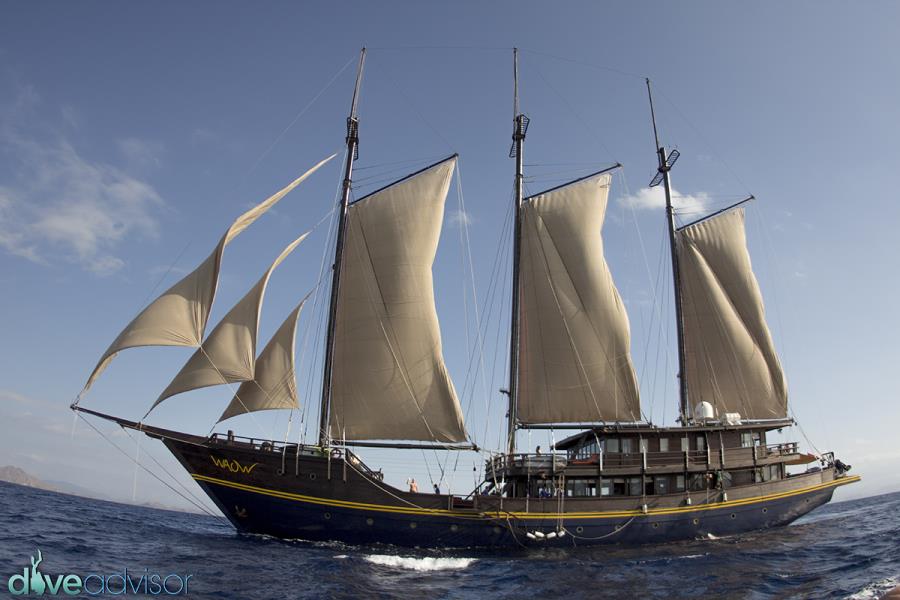 The Arenui is one of the most acclaimed liveaboards in Indonesia, along with The Seven Seas, Dewi Nusantara and WAOW and offer trips to Komodo, Alor, the Banda Sea, the Ceram Sea and Raja Ampat. Some of these vessels also offer more exclusive trips, even more "off the beaten track" such as the Halmahera Sea, East Sulawesi, the forgotten Islands, Triton Bay, as well as Cenderawasih Bay. Komodo Liveaboard offers something for every budget and there are also budget options available for Raja Ampat with Grand Komodo Tours & Travel, for example.
---
Further Reading
All Other Articles by Mirella Wognum
Featured Posts
Often overlooked, the island of Guam is surrounded by fantastic diving. White sand beaches and calm, clear waters invite divers to explore the ocean and see the healthy coral and plentiful fish populations below.

Papua New Guinea is one of the world's best dive destinations and Milne Bay offers fantastic reef diving and muck diving in the same location. Clear waters and phenomenal creatures make for an excellent dive trip that's enti...

Shark feeding dives are no longer just for the avid diver or thrill seekers. Bahama's crystal clear waters are the best environment to come nose to nose with a frenzied school of sharks after they smelled the chum.