Ghost Pipefish

A pair of different colored robust ghost pipefish.

Hairy Shrimp

A tiny hairy shrimp, only about 4 millimeters long, is hardly visible to the naked eye.

Thorny Seahorse

A thorny seahorse tries to blend in with surrounding hard coral.

Peacock Mantis Shrimp

A peacock mantis shrimp peers out of its home in the sand.

Porcelain Crab

Porcelain crabs have two front arms called maxillipeds, which extend out like feathers to capture food by filtering the water.
1
Dumaguete
The Philippines consist of over 7,000 islands and a ton of fantastic diving. Case in point – Negros Island – located just 500 miles southeast of Manila. Negros is divided into two provinces, Negros Occidental and Negros Oriental, and the city of Dumaguete is the capital of Negros Oriental, located in the southeast corner of Negros Island.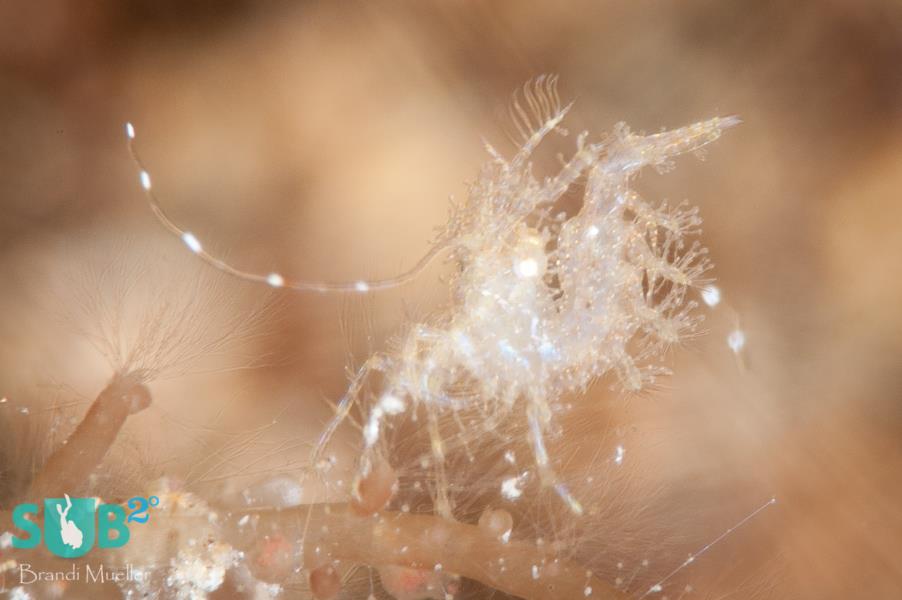 The diving around this region is incredible, with mind blowing shore dives right off the front steps of dive resorts, and incredible muck diving and healthy coral reefs just a short boat ride away.
The Philippines are part of the Coral Triangle (the triangular region ranging from the Philippines to Indonesia to Papua New Guinea), which has some of the most bio diverse waters in the world. Often called the "Amazon of the Ocean", this area has over 3000 species of fish and over 500 coral species. Most of these species can be found around the Philippine islands and in the Dumaguete area.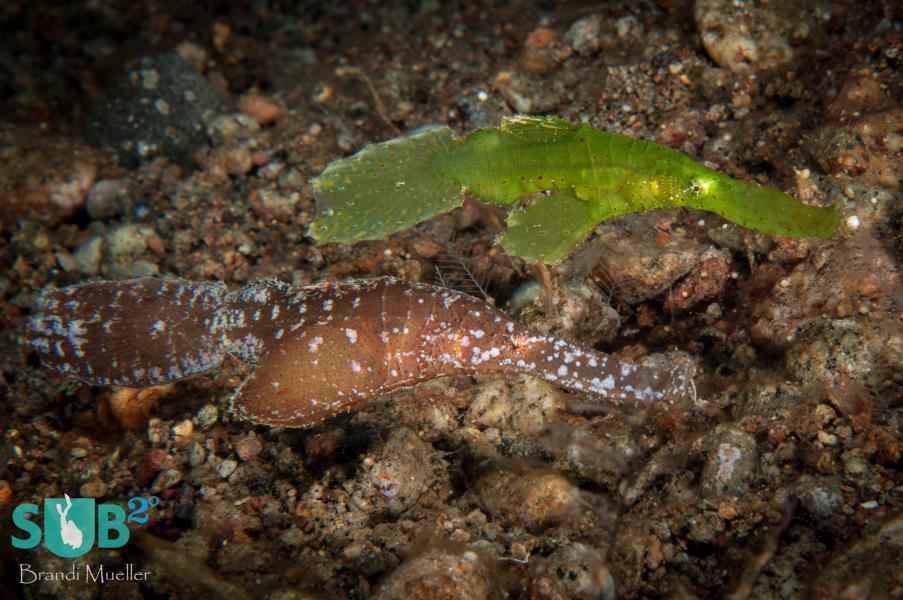 In the past, there has not been much conservation or protection for the marine environment in the Philippines, and very destructive fishing practices occurred such as dynamite and cyanide fishing. Recently, small communities have started setting up and managing small marine sanctuaries around their homes and villages.
They have realized that the long-term financial benefits of tourism and sustainable fishing outweigh short-term profit from destructive fishing practices they have embraced, safeguarding their local waters. Since this change in mindset, dive sites are seeing huge comebacks of fish and coral life, and diving around the Philippines has been getting better and better.
Diving around Dumaguete is very easy, and has the potential for many different species of marine life. Many resorts and dive operations have house reefs where divers walk right into the water from shore. There's not much better than walking a few feet of your room, strapping on a tank, and walking a few more feet to a fantastic dive!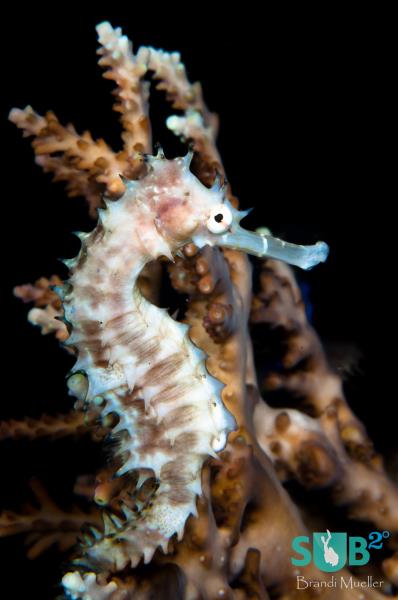 These shore dives are usually "muck" dives, with black sand and without pretty coral reef life many divers come to expect. But a closer look at the black sand will reveal all the wild and wonderful muck critters on many divers' wish lists. Muck diving is like treasure hunting in the sand with gold around every corner.
The shallow waters just off the beach allow for longer dives to find more critters, and fortunate divers will find hairy frogfish crawling along the bottom and many octopus species including blue rings, poison ocellate, mimics, and wonderpus, which are all common occurrences.
Seahorses, bobtail squid, and clownfish living in anemones of all colors are sometimes found in just 10-15ft of water. These shore dives are also fantastic night dives, where divers can find nighttime critters such as stargazers, devilfish, scorpion fish, cuttlefish, and more.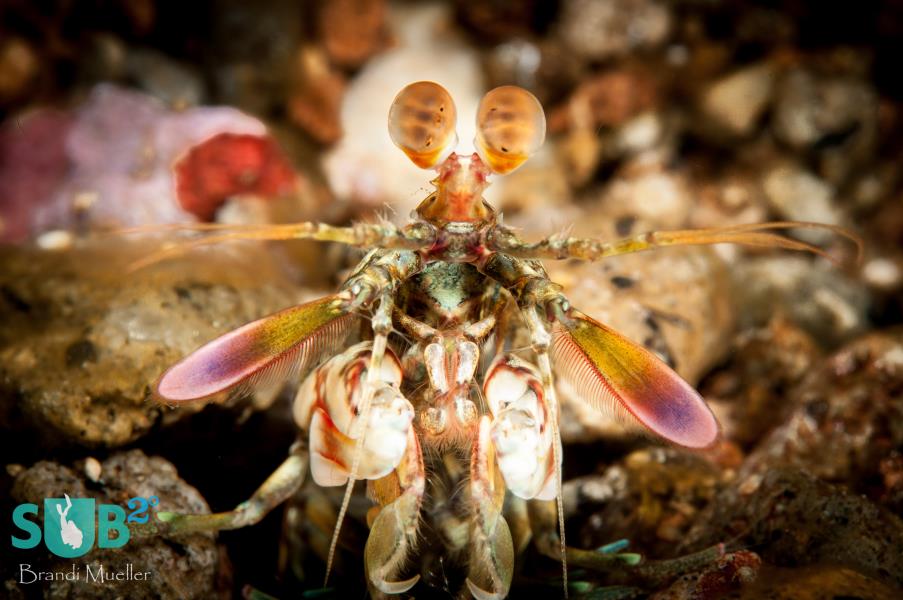 Short boat rides offshore take divers to other muck dive sites, and to richer coral areas with the potential to see schools of larger fish. It's definitely recommended that divers dive with resort dive guides because they are fantastic at finding marine life.
They can find tiny pygmy seahorses no bigger than your pinky on sea fans, more species of nudibranchs than you can count, or a mimic octopus sticking its eyes out of the sand. They also know the local dive sites and where a certain critter is likely to be found.
For those looking for a break from critter hunting, Apo Island nearby has blue waters, colorful, healthy corals, and a ton of larger fish life. Just fifteen miles south of Dumagete and a short boat ride from the main island, Apo is surrounded by deep, nutrient-rich waters, which attract large fish schools and different marine life than muck diving. Apo is also a marine sanctuary that is taken care of by the locals and their influence is clearly seen through the abundance of large pelagic fish, turtles, and overall marine life.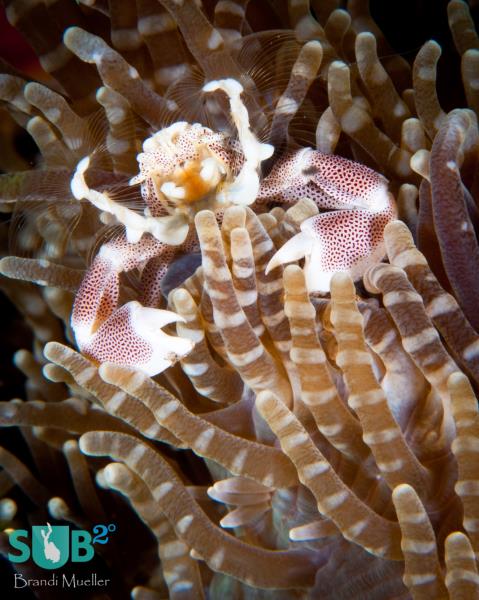 Just a short flight from Manila, Dumaguete is a great dive destination to spot muck diving marine life such as mantis shrimps, ghost pipefish, flamboyant cuttlefish, and seahorses. It is also a place where you can dive coral reefs by taking a short boat trip to Apo Island. Negros Island is a very laid-back island and a good place to relax and take in the sights, all while taking in some fantastic diving.
---
Further Reading
The Apo Reef - A UNESCO Nature Park
Featured Posts
Often overlooked, the island of Guam is surrounded by fantastic diving. White sand beaches and calm, clear waters invite divers to explore the ocean and see the healthy coral and plentiful fish populations below.

Papua New Guinea is one of the world's best dive destinations and Milne Bay offers fantastic reef diving and muck diving in the same location. Clear waters and phenomenal creatures make for an excellent dive trip that's enti...

Shark feeding dives are no longer just for the avid diver or thrill seekers. Bahama's crystal clear waters are the best environment to come nose to nose with a frenzied school of sharks after they smelled the chum.