Sunset at the Apo Reef

The colour change was amazing. The sun entered through the surface in green. In green, where just before clear blue water enjoyed our eyes. The entrance points were glittering like diamonds, the reef has fallen into unreal colours.

Octocorals and Sardines

The beautiful soft coral scenery with the school of sardines in the background.

Cathedral at Pescador Island

Mystical, spooky... Enter the "Cathedral" and turn around, only to be scared by a huge face looking at you!
1
Diving in Philippines
Situated south-east of Asia's mainland, the Philippines boasts over 7100 islands. With so much shore line and biodiversely rich oceans separating the islands, diving in the Philippines has a huge range of opportunities to offer. What makes the Philippines stand out from other South-East Asian dive destinations is its interesting mix of cultures and people. English is the country's unofficial first language- Filipino the official one- which makes it very easy to travel around and organize things for a dive holiday in the Philippines.
Beaches, lush green mountains and deep blue water is what makes Puerto Galera the Philippines' most developed tourism destination. But instead of feeling like a mass tourism town, it has managed to keep a local feel to it. Offering numerous excellent dive sites within minutes' reach of the beach, Puerto Galera has the highest amount of dive operations in the Philippines. The strong currents in the Verde Island passage make for exciting wall and drift dives for the experienced diver.
Boracay is most famous for its world-class white beaches. The powder white sand and protected turquoise waters have won several awards for best beach or best island in the world. With sandy paths and everything you need only a few minutes' walk away, Boracay has kept a special small island feel. Boracay diving is surprisingly varied for such a small destination, offering dive sites for beginners as well as experienced divers, including reefs, walls and wrecks.
Diving in Cebu and Bohol is some of the best in the Philippines. With an international airport close by and many world-class dive sites, this area is a popular Philippines dive destination.
From Mactan island, day trips and boat dives give access to excellent dive sites like Balicasag island and Pamilican island, with steep coral covered walls and schooling fish life. Bohol specifically is known for abundant macro life.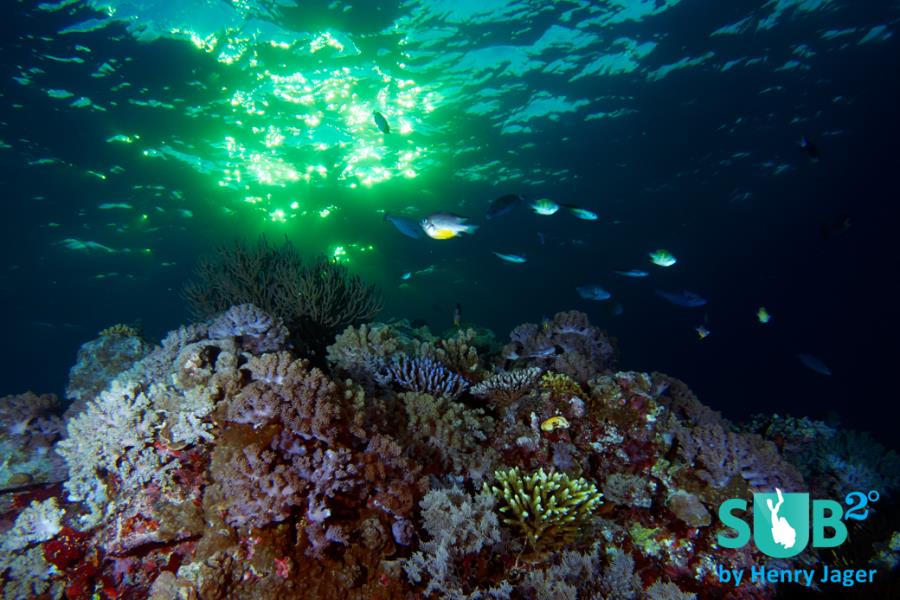 Tubbataha Reef National Marine Park, situated in the Sulu Sea, is a world-famous dive site. Boasting the highest biodiversity in the Philippines, this reef is home to a wealth of species, like jackfish, tuna, barracuda, rays, sharks and turtles.
The best time for diving in the Philippines is between November and June. July till November can be rainy, but diving in the Philippines happens throughout the year. Water temperatures range from 24 to 30 degrees Celsius, with the warmest temperatures in summer.
Dive Sites and Marine Life
Diving in the Philippines offers and amazing variety of dive sites. From thrilling drift dives past walls to macro critter hunting in coral gardens, the Philippines has something to offer every diver, regardless of experience.
Puerto Galera, located at the Verde Island channel with deep waters and strong currents, has some exciting wall dives for experienced divers. Canyons, often named as one of the best dives in Puerto Galera, is such a dive.
Three canyons run 30 meters deep and are covered in gorgonians and pink soft coral, attracting lots of fish life. Suitable for all levels, Hole in the Wall is a great site for underwater photographers. There is a swim through and lots of marine life like Parrotfish, Snapper, trumpetfish, pufferfish, frogfish and little critters.
Many Boracay dives are only a 5 to 10 minute boat ride away and there is something for every level and every season. For experienced divers only, Yapak 1 and Yapak 2 are two different walls that start at 30 meters and drop off to 70 meters.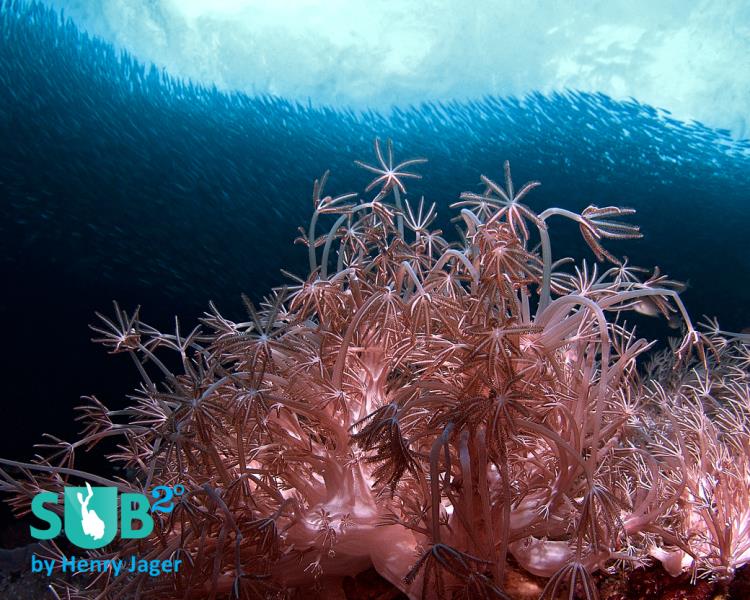 These are the places to go to see larger marine life like grey and white-tip reef sharks, tuna, jacks, snapper and triggerfish. Crocodile Island is a beautiful all-level dive site with healthy sloping reef. This Boracay dive site teems with fish life, from macro critters to reef fish. Lionfish, Sweetlips, scorpionfish and boxfish are frequent visitors here.
Balicasag island is considered one of the Philippines best places to dive and is known for its coral covered slopes and wall with schooling jacks and barracudas. Divers Heaven is Balicasag's most popular site. This vertical wall drops from 6 to 40 meters deep and attracts species like the Napoleon Wrasse, angelfish and lionfish.
Bohol diving is known for its amazing macro life, some of the best in the Philippines. A 14-kilometer long reef stretches out from Guindelman to Anda, offering dive opportunities for all levels of divers. This beautiful reef is home to sea turtles, humpback parrotfish, seahorses, nudibranchs and pipefish.
Situated in the Sulu Sea, Tubbataha Reef National Marine Park is a pristine reef area and a UNESCO World Heritage site since 1993. Boasting the highest marine biodiversity in the Philippines and one of the highest in the world, this national park is home to a wealth of marine life, including tuna, barracudas, sharks, manta rays, dolphins and turtles.
Dive Shops and Logistics
Philippine dive destinations are easy to get to due to the many airports, bus and ferry systems around the islands. Manila and Cebu both have international airports that can function as a gateway into the Philippines. Since English is widely spoken, travel arrangements and bookings are easy to make.
To dive Puerto Galera, divers need to travel from Manila by bus to Batangas Pier, where the ferry leaves to Puerto Galera. Upon arrival, divers can choose between many dive resorts and dive centers. Located in Sabang Beach is La Laguna beach club & dive center, a PADI 5 star instructor development center.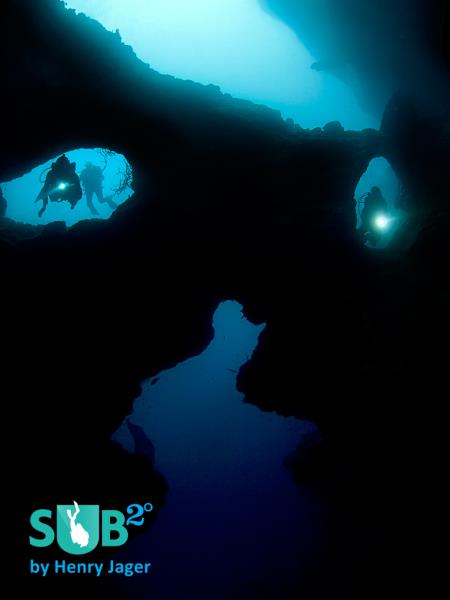 They offer high standard dive training, boat dives and speak a wide range of languages. For divers that have independent accommodation, Action Divers gets great reviews and is one Puerto Galera's most well-established dive centers. They offer dive and stay packages, recreational and technical diving courses, liveaboards and daily boat dives.
Boracay is reached by boat from Caticlan. The fastest way to get here is by air from Manila - alternatives are Kalibo or Roxas- and by bus to Caticlan from there. Calypso Dive Center is a 5 star PADI IDC center and National Geographic dive center. They have excellent training facilities and offer courses, fun dives and dive safaris.
Their stylish Calypso Resort is located at White Beach and is a good choice for a comfortable Boracay dive holiday. White Beach Divers is a well-established dive center located at the south of Boracay, offering dive courses, day trips, and multiple-day safaris. They have an onsite hotel and bar.
Mactan-Cebu international airport gives easy access to the best diving in the Cebu and Bohol area. To get to Bohol, travelers need to take a ferry from Cebu port. Close to the airport on Mactan island is Kontiki Divers, a PADI 5 star dive resort with a house reef.
Situated in Alona Beach on the small island of Panglao, Philippine Fun Divers has easy access to Balicasag Island. On Bohol, Blue Star Dive Resort makes for a quiet and relaxed dive resort, away from the crowds, with excellent diving at the doorstep.
The Azores, a liveaboard vessel owned by the Atlantis, has routes to several excellent Philippines diving areas, including Bohol and Tubbataha reef. For divers wanting to cover some distance and get a maximum amount of dives, a liveaboard is the best way to dive the Philippines.
---
Further Reading
Overview of Scuba Diving in Philippines
The Apo Reef - A UNESCO Nature Park
Cabilao, A Tiny Island for Tiny Creatures
Pescador Island - A Small Island Full of Surprises
Featured Posts
Often overlooked, the island of Guam is surrounded by fantastic diving. White sand beaches and calm, clear waters invite divers to explore the ocean and see the healthy coral and plentiful fish populations below.

Papua New Guinea is one of the world's best dive destinations and Milne Bay offers fantastic reef diving and muck diving in the same location. Clear waters and phenomenal creatures make for an excellent dive trip that's enti...

Shark feeding dives are no longer just for the avid diver or thrill seekers. Bahama's crystal clear waters are the best environment to come nose to nose with a frenzied school of sharks after they smelled the chum.