Xeno Crab

A Xeno crab spotted on a whip coral in the Philippines.

Nudibranch

A nudibranch (Chromodoris annae) slowly moves along the reef. The Philippines have over 700 species of nudibranchs.

Harlequin Crab

A harlequin crab (Issocarcinus laevis) hiding in a tube anemone.

Ribbon Eel

Male ribbon eels can be found in the Philippines. Juvenile ribbon eels are black with a yellow dorsal fin, while adult males are blue with a yellow dorsal fin (like this one), and adult females are completely yellow.

Lionfish

Besides muck diving, the Philippines has brightly colored reefs covered in fish.
2
Puerto Galera Diving
When I arrived at Manila's Ninoy Aquino International Airport, I was quickly whisked away by a van that took me to a ferry en route to Puerto Galera, on the island of Mindoro. Just a few hours later, I was escorted to my room at the Atlantis Resort and immediately asked if I would like to dive that afternoon.
My response, of course, was yes.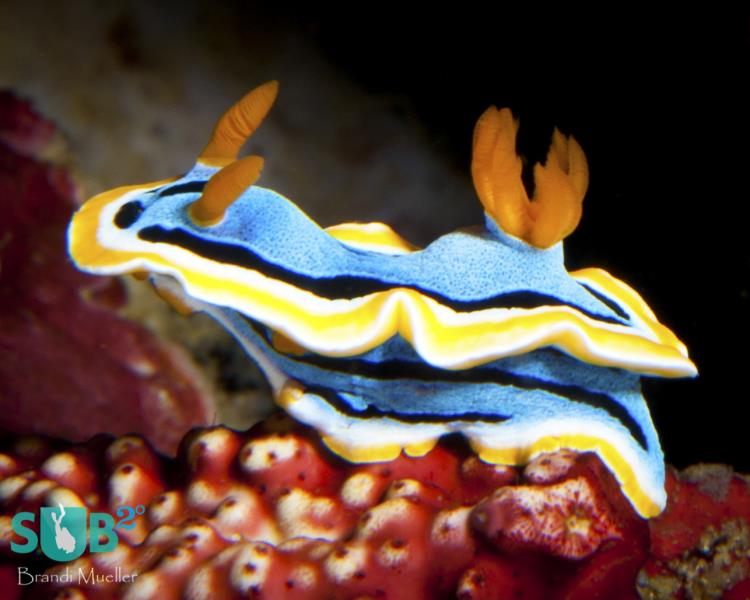 Shore Diving
The memory of that long journey (flight, car and boat ride) faded away as I immediately began a shore dive right off the resort's beach. I barely had my head underwater when my guide tapped on his tank to show me something in the seagrass, only five feet deep. On the edge of a tube-dwelling anemone was a bright red-spotted candy crab crawling into the center of the anemone, amongst its iridescent white tentacles.
Before I even finished taking photos of the crab, there was more tapping, and I saw two tiny flabellina nudibranchs. Pretty soon I discovered that the waters around Puerto Galera were teeming with nudibranchs, with over 700 species of every color and sizes identified in the Philippines. These first two nudis got plenty of camera time before I realized I'd been underwater for almost fifteen minutes and hadn't moved more than twenty feet from shore.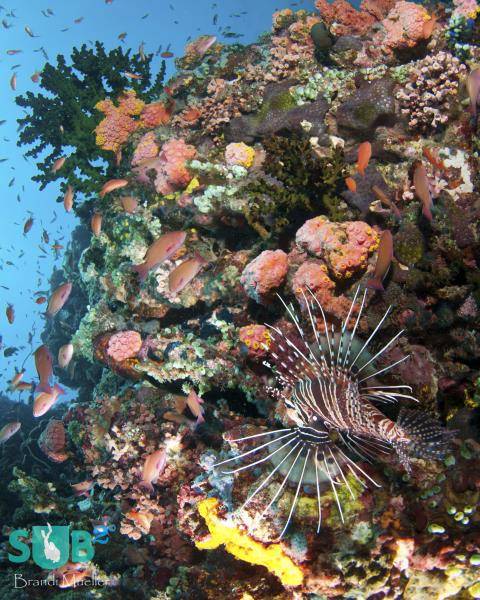 My guide was eyeing me impatiently, as he had plenty more to show me. At the end of my first dive there were pipefish, baby frogfish, flying gurnards, sea moths and lots of pretty anemonefish. We weren't completely out of the water yet, and I was asking when our next dive would be.
Boat Diving
The next day, we took a small boat about ten minutes away from the resort to a site with moderate current, known to bring the critters out. We back-rolled off the boat, and almost directly below us in the black sand was a pink hairy frogfish using its lure to try and catch dinner. We swam over to an area with more coral and we found an adult male blue ribbon eel and nudibranchs everywhere.
The Philippines make up part of the Coral triangle, which is basically the rainforest of the ocean. From the northern Philippine Islands to the eastern Solomon Islands, and to Indonesia in the west make a geographic triangle, with waters the richest in species on Earth. For divers this means non-stop action. Pair that with some spectacular dive guides and every dive will be a treasure hunt.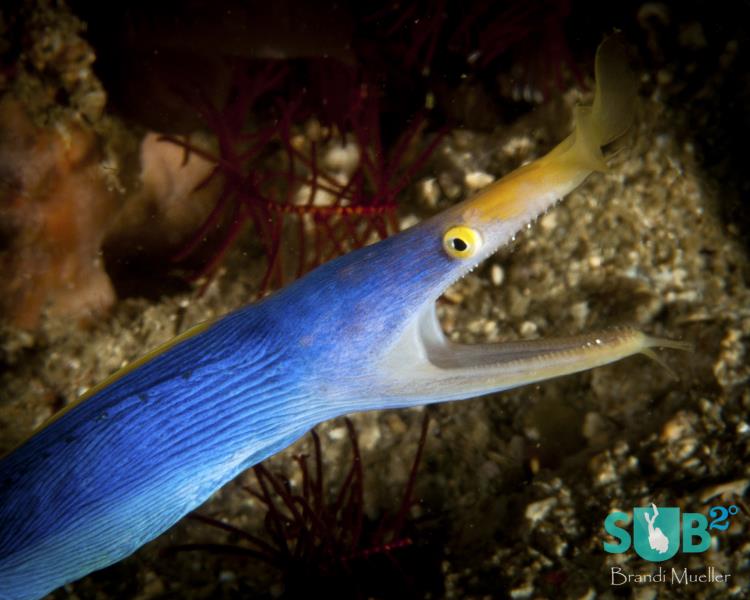 Most of the diving found close to shore is muck diving or black sand diving. Although coral seems sparse, many of the ocean's oddities can be found such as skeleton shrimp, wonderpus, frogfish, and cuttlefish. Not far offshore, plenty of coral reefs can be found with healthy hard and soft corals, and lots of fish including some of the bigger stuff like sharks, eagle rays, and mantas.
One morning, we took an hour boat ride across the channel to Verde (green) Island for some strong current drift dives. We were met with crystal blue waters and brilliantly colored reefs with pink and purple soft corals that seemed to have been painted all over the wall. We flew alongside the current, passing purple and pink soft corals, and several black and white banded sea snakes joined us for a bit of the ride. We saw Lionfish hunting off the reef, and some lucky divers even spotted a blue ring octopus on the wall.
Night Diving
Back at the resort I had a tough decision to make: to skip the night dive and indulge in some of the Philippines' famous San Miguel, or go for a night dive. I chose to head out out for one last dive after dinner to see how the beachfront would transform at night.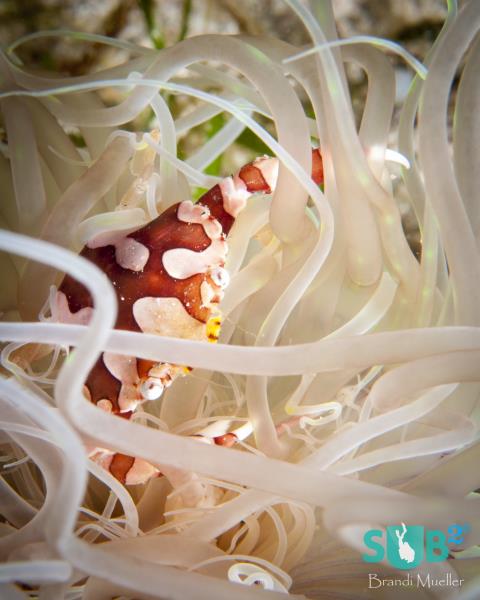 I was not disappointed. In the seagrass we found a tiny bobtail squid, a snake eel with just his head sticking out of the sand, and a tiny juvenile lionfish. Moving deeper towards the black sand, we saw a stargazer completely buried in the sand with just his eyes and mouth looking back at us. The list went on and on.
Holding off on that San Miguel was worth it, but after a warm shower there was nothing better than relaxing next to the water, looking up at the stars, and chatting about our amazing dives over the local brew. For the more adventurous, there is plenty of nightlife just beyond the resort, but for me the plan was getting some sleep and freshening up for more diving. I had to get up early if I wanted to fit five dives a day in! But it's totally worth being completely exhausted after such a long day of diving.
---
Further Reading
Pescador Island - A Small Island Full of Surprises
Spacy Night dives - Discover Underwater Fluorescence
Featured Posts
Often overlooked, the island of Guam is surrounded by fantastic diving. White sand beaches and calm, clear waters invite divers to explore the ocean and see the healthy coral and plentiful fish populations below.

Papua New Guinea is one of the world's best dive destinations and Milne Bay offers fantastic reef diving and muck diving in the same location. Clear waters and phenomenal creatures make for an excellent dive trip that's enti...

Shark feeding dives are no longer just for the avid diver or thrill seekers. Bahama's crystal clear waters are the best environment to come nose to nose with a frenzied school of sharks after they smelled the chum.