Octopus

This octopus was just leaving his hiding place in shallow water in the south of Minorca.

Cratena Peregrina

Scorpaena scrofa are beautiful nudibranchs. The Cratena peregrina are common during the summer season.

The Cathedral

The caves around Minorca are worth a travel on their own. This one has a beautiful chamber full of stalactites.
0
The Best Places to go Scuba Diving in Spain
Diving in Spain offers some good year-round opportunities and seasonal dives, and is easy to reach from anywhere in Europe. Water temperature ranges between 10 degrees Celsius in some parts in the winter, and up to 28 degrees Celsius in summer, with the main diving season being between March and November. The Canary Islands are situated southernmost and have the warmest climate.
Just off the Costa Brava, and easy to reach from L'Estartit, the Medes Islands are one of the best places to dive in Spain. Consisting of two main islands and several islets, this archipelago is a marine reserve and has special diving regulations, resulting in beautiful, untouched scenery, wealthy in marine life.
Diving the Balearic Islands, which is only a short flight from major European cities, is known for its warm waters and good visibility. Consisting of the islands Mallorca, Menorca, Ibiza and Formentera, the Balearics offer several good dive opportunities that include marine parks, wrecks, and caves.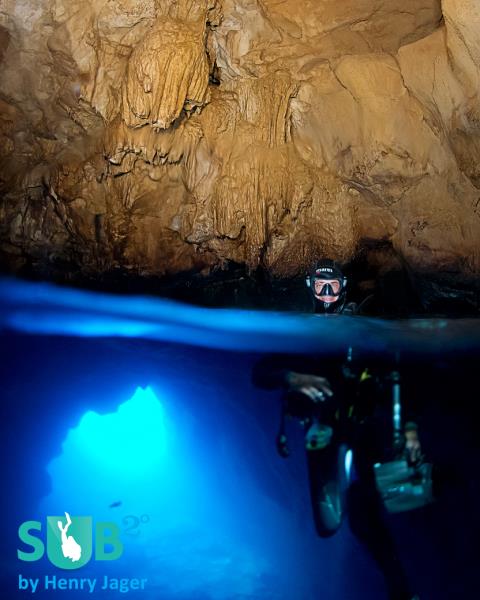 Diving in the Canary Islands is one of Spain's highlights in diving. Benefiting from the warm Sahara winds, the Canary Islands have a comfortable year-round climate with water temperatures ranging between 17 and 24 degrees Celsius. The island group consists of 7 islands (Gran Canaria, Tenerife, Fuertefetura, Lanzarote, El Hierro, La Gomera and La Palma), each with diving opportunities of their own.
The rocky lava topography is excellent for photography and a mix of species from the Mediterranean, Atlantic, and endemic species are found here. Connections are excellent by air to many Spanish and other European cities.
The Costa del Sol, from Tarifa to Almeria offers some excellent dive opportunities. As the southernmost point of Europe, and the place where the Atlantic meets the Mediterranean, Tarifa offers spectacular diving and a unique mix of marine life. Gibraltar, the impressive rock rising from the sea, and gateway to the Mediterranean, has some great wreck diving that includes WW2 and cargo vessels.
Both Tarifa and Gibraltar are subject to currents, and recommended to experienced divers only. The more sheltered Marina del Este in Amuñecar is a marine reserve with an abundance of marine life, as well as some wrecks and caves that are suitable for novice and experienced divers alike.
The Medes Islands have 10 official dive sites, which are well protected and offer plenty of healthy marine life to watch. Dive site Dolphin's Cave has opportunities for both beginner and experienced divers to explore the tunnels and caves at this site, which create spectacular underwater scenery. The depth here ranges from 5 to 30 meters and the area is home to crayfish, grouper, eels, and corals.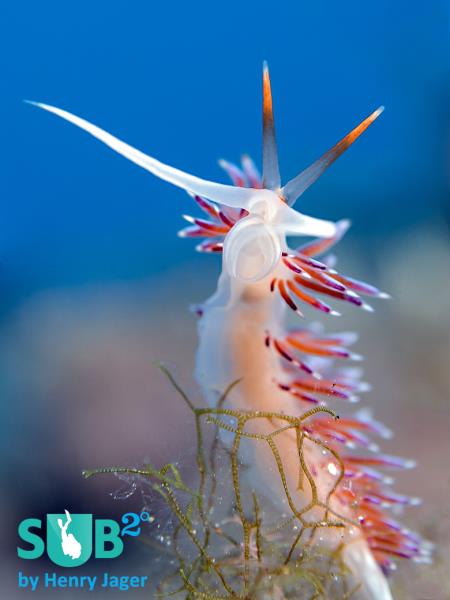 Only a short boat ride from Ibiza Town is dive site Dado Pequeño, a rocky reef that offers a nice and easy wall dive with plenty of marine life. Amongst the many creatures that call this reef home, divers may find moray eels, schools of barracuda, octopus, lobster and nudibranchs.
Cueva de Palm Mar is a highlight when diving Tenerife. Suitable for experienced divers, only due to its depth, this dive site usually has incredible visibility, a mysterious cave, and plenty of interesting marine life like different species of moray eels.
With drop-offs around the island of over 300 meters deep, diving El Hierro has quite a spectacular topography and excellent visibility, often up to 40 meters. El Bajon is one of the most spectacular dives. This pinnacle, rising from the depth to 9 meters, attracts a wealth of marine life that includes amberjack, tuna, and even the occasional turtle and manta ray.
The Wall at Tarifa is an 18-meter deep vertical wall dive that is suitable for the intermediate diver. Covered in soft coral and a good place to find colorful nudibranchs, this site is excellent for the underwater photographer. From Gibraltar, the Helen makes another good photo opportunity. This wreck is in great shape and has easy access to the wheelhouse. Cerro Gordo in the Marina del Este is an easy dive site that consists of large stone blocks and has a healthy amount of marine life.
Dive Shops
With over 45 years of experience in taking divers to see some of the best diving in Spain, Unisub is a well-established and professional dive center for diving the Costa Brava and Medes Islands. The center is located in the town of L'estartit and alternates trips on their two boats between the coast and the Medes Islands, covering over 15 different dive sites.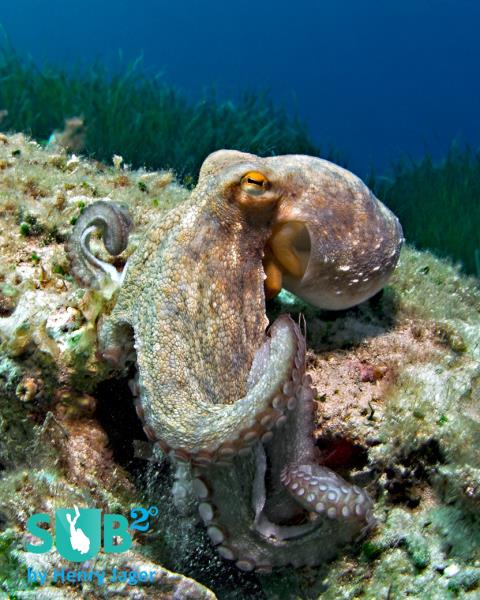 Scuba Ibiza is a 5-star PADI IDC center that is conveniently located in the marina of the Ibiza harbor. They offer a wide range of PADI courses, including TecRec, in over six different languages. Dive trips go out on their custom designed dive boats to over 30 different dive sites that take between 5 and 60 minutes to reach.
Wannadive on Tenerife is conveniently located between the island's most popular resort towns, Playa de las Americas and Los Cristianos. Rated as a PADI 5 star IDC center, Wannadive Tenerife has excellent training facilities and runs courses year round from total beginner to rebreather training. An extra bonus is the free Nitrox available for certified Nitrox divers.
Situated on el Hierro and only a short boat ride away from over 20 beautiful dive sites, Arrecifal is a small PADI dive center that runs dive trips and training courses all through the year.
Fuengirola diving center is your one-stop dive shop for all your diving in the Costa del Sol. Running all year round, FDC organizes dives to the best dive sites in the area, including Tarifa and Gibraltar, as well as local dives in the beautiful Marina del Este.
Because of their wide cover, they are able to offer divers a wide choice of dive sites that include wrecks, reefs and caves. As a PADI 5 star IDC center they are able to offer a full spectrum of dive courses and their fully stocked dive shop can supply any needed equipment.
---
Further Reading
Top 5 Things to Do in Barcelona
Alicante - The Friendliest City in Spain
Featured Posts
Above water, Grenada is famed for being the 'Spice Isle' - lush rain forests with great hiking, rare flora and tropical fauna. Below water, the island is renowned as the 'Shipwreck Capital of the Caribbean', distinguished by...

Ireland's main diving will be found along the Atlantic west coast; however there are a plethora of good wreck dives accessible from Dublin and a good number of inlands lakes worthy of a visit. There is some excellent shore d...

A soft and hard coral sanctuary with unrivaled visibility, the Egyptian Red Sea teems with endemic fish species and is undisputedly one of the world's top dive destinations.