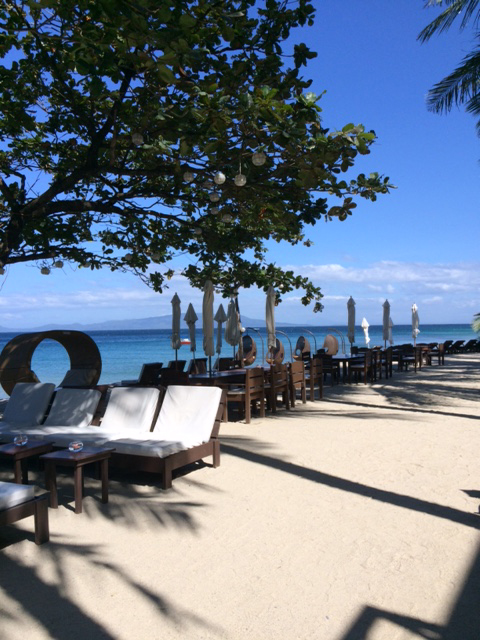 Published Feb. 4,
2015
0
Scuba for Change - we are going Live!
[Note from Editor: Scuba for Change is a new 'non for profit' that has an understanding of the problem that we find lacking in many others. We think that the leadership behind the organization have significant experience in the real business world and can use these skills to create sustainable economic models that can empower local communities.]
Well, it's been an idea more than a decade in the making.  
As you may recall, the first seed of inspiration for Scuba for Change came to me in Cambodia 2004, where I saw some horrific things the marginalised kids of Cambodia were exposed to... but on the same trip, I saw humanity at its best, small scale "social enterprises" that helped broke the cycle of explotation for the marginalised Cambodian kids.  
Since then with a strong Board, supporters and social investors, Scuba for Change has evolved to the current day model.
Launch
I am very pleased to announce that Scuba for Change will be commencing its operation in Puerto Galera, Philippines.  We are located within the beautiful settings of Sunset at Annual Beach Resort.  
The Resort is a local owned resort, designed for families and comfort travellers.  It is away from the hustle and bustle (and the negative elements) of Sabang.
We are having an official "business launch" on 27th February 2015, and we will share our business launch photos with you.  If for some magical reason you can make your way to Puerto Galera and attend our launch event on 27th Feb, please contact me via email info@scubaforchange.com and I will ensure we look after you re Resort Room Rates and Dive Rates.
Just in case you missed it, there are five things Scuba for Change will commit to as a social enterprise:
100% of profits generated from our diving operation(s) will remain in the Philippines.  note: Board Members such as myself are not paid.
50% of our profits will go towards The Stairway Foundation, funding specific programmes that help put an end to child exploitation and helping Indigenous Filipino kids overcome their marginalisation.
We will fund selected tourism related busines start-ups for locals on low-interest loan basis.
10% of profits generated will be redistributed to staff as profit share.
In the not so distant future, our operations (we will be more than a one shop dive operation) will be managed an operated by locals.  We will fund all PADI scuba accreditation and eductional costs (e.g. university).
Further Reading
Introducing 'Scuba for Change'
Scuba for Change, Conservation in Puerta Gallera
Featured Posts
North America's muck diving. The weird and wonderful, under Florida's Blue Heron Bridge.

Choosing a base camp in Kubu Indah is placing yourself in between an astonishing religious culture with magnificent temples and fantastic ceremonies, and the overwhelming underwater world of Bali, Indonesia.

One of the world's top places for tiny critters is located in the Philippines: Cabilao! It's a small, quiet island surrounded with beautiful reefs. A place to relax and dive.