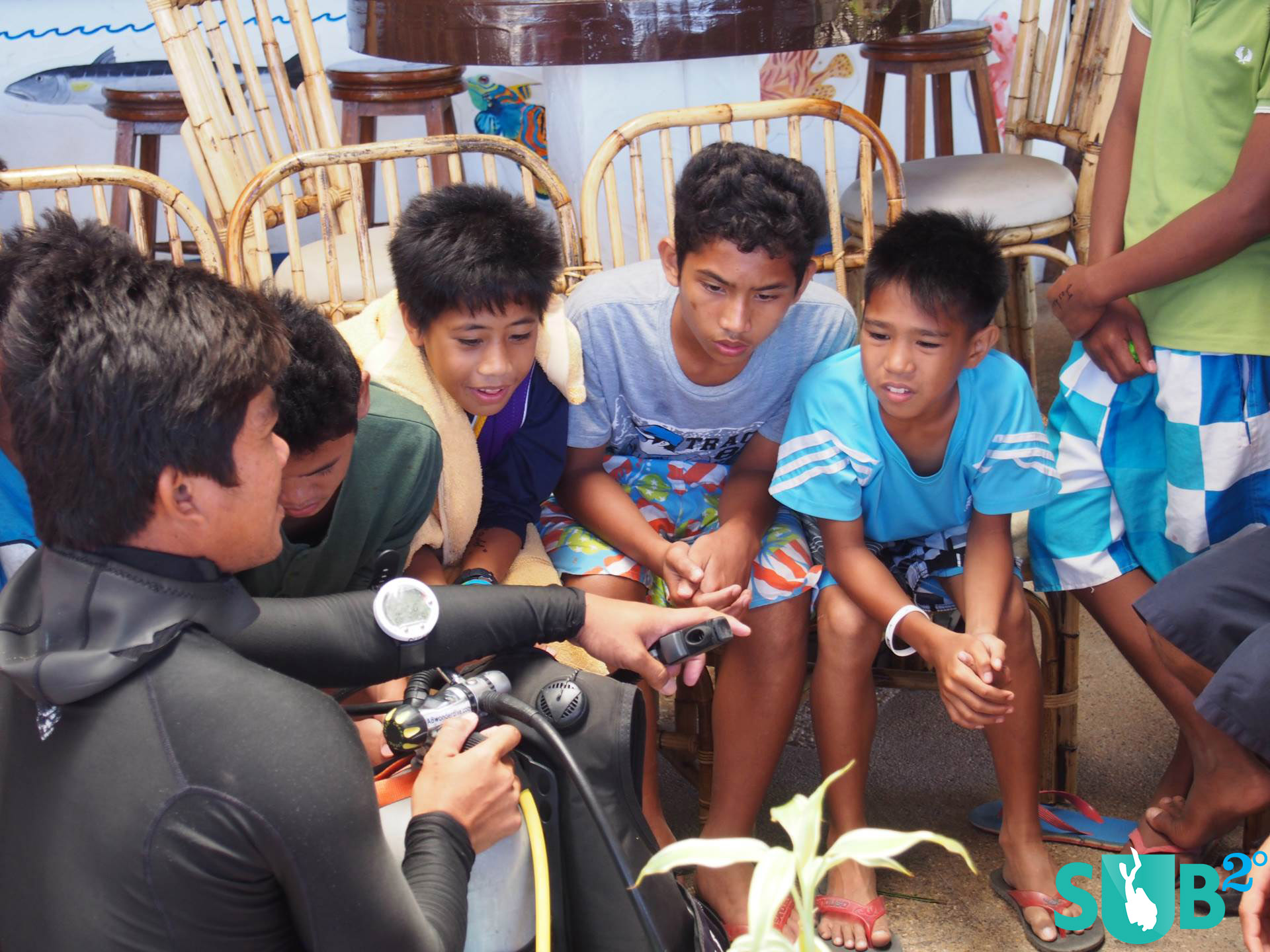 Published Aug. 13,
2014
0
Scuba For Change, Conservation in Puerto Galera, Philippines
In this second installment of the Scuba for Change story, I'd like to take this opportunity to share recent experiences we had with a Philippines Not-for-Profit.
In late March 2014, fellow Scuba for Change Board Members Phil Enright, Gonzalo Del Carpio and I visited Puerto Galera, a three-and-a-half-hour drive south of Manila. We were there to undertake a due diligence visit to a dive shop we are looking to acquire; and if all went well, the first step for Scuba for Change will be in the Philippines.
Whilst we were in Puerto Galera, I took the opportunity to meet with a local Not-for-Profit, Stairway Foundation. They stood out as a potential partner, as their main objective is to see "all children realize their abilities, hopes and dreams in a society which will protect their rights as human beings, in the same time, stopping child exploitation" (You may recall that one of our main objectives is to partner with a Not-for-Profit that stops child exploitation).
Stairway Foundation is run by Lars, a Danish chap and Monica, Lars' American wife. They have dedicated over two decades of their lives setting up and running Stairway Foundation; truly inspirational people. Amongst many programmes they run, I'd like to mention their Residential Programme.
Each year, Stairway Foundation invites up to 14 boys (ages 10-14 years old) to become a part of Stairway's 10-month Residential Program. They are street children, typically from Manila, some with serious health problems, familial problems, drug dependency, conflicts with the law, and/or victims of physical and/or sexual abuse.
When they would first arrive, the children would describe themselves as "stupid or dumb" - something they have been told their whole lives. Their lack of hope reinforces that self-reflection. To change this, Stairway Foundation provides them with education- introducing music, arts and sports to the children. Productions are put on for locals, tourists and corporate sponsors alike, all under the setting of a beautiful amphitheatre. As part of the Sports activities, they teach ; Philippines, after all, is a country of a thousand islands.
Then on the last day of our visit, something magical happened. Phil, Gonz and I were invited to attend an event where the children were brought down to a dive centre in Puerto Galera, and the intent was to give all the children a scuba experience, with a max depth of 2-3m, and all accompaniment by DMs and Instructors.
Seeing the children learn about how the equipment worked, and their smiles, beaming from ear to ear, as they resurfaced, paraded in their BCDs, and posed in their wet suits and masks, was a happy and emotional moment for me. If you were to ask me what a picture of success would look like for Scuba for Change, this was pretty much the image I had in my mind. Seeing the children laughing and enjoying life as kids, despite their traumatic pasts.
I am not an overly religious person, but that day I looked to the heavens above me and thought if there was ever a message from a Higher Being to a lowly mortal (in me), that was it. The "person upstairs" was telling me that we, Scuba for Change, are on the right track.
If the negotiation with the Puerto Galera dive shop is finalized, we will be funding the Residential Programme, giving Stairway Foundation the certainty of budgeting and finances each year.
I will share the rest of the Stairway Foundation story in the next installment to come.
Featured Posts
Above water, Grenada is famed for being the 'Spice Isle' - lush rain forests with great hiking, rare flora and tropical fauna. Below water, the island is renowned as the 'Shipwreck Capital of the Caribbean', distinguished by...

Ireland's main diving will be found along the Atlantic west coast; however there are a plethora of good wreck dives accessible from Dublin and a good number of inlands lakes worthy of a visit. There is some excellent shore d...

A soft and hard coral sanctuary with unrivaled visibility, the Egyptian Red Sea teems with endemic fish species and is undisputedly one of the world's top dive destinations.