Manta

Giant Manta Ray approaching the cleaning station

Visions from the Safety Stop

It's not what it looks like...

King of its Gardens

Lionfish at Komodo National Park

Master of Camouflage

Camouflage, a critical weapon in a prey's and predator's arsenal

In the Folds of Comfort

Clown fish enjoying the safety of anemone
1
Jurassic Encounters at Komodo Island National Park
For many warm water divers, Indonesia, the largest archipelago on the planet, is the holy grail of dive destinations, as the most diverse waters in the world. Laying between the Pacific and Indian oceans, Indonesia encompasses 10-15% of the world's coral reefs and is home to over 3000 different species – over 25% of the planet's fish species.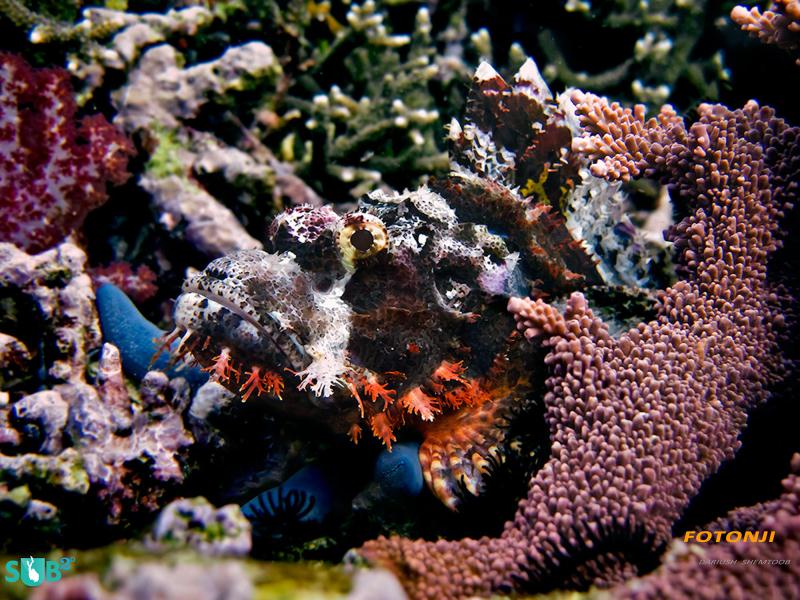 Even the most novice divers are familiar with at least one of Indonesia's many world-class destinations - the resort studded white sand beaches of Bali and Lombok, the unparalleled bio-diversity of Raja-Ampat, Sulawesi's endless shoreline, the thrilling current of Alor, and the mysterious Island of West Papua.
Perhaps the most prevailing truth about Indonesia, stemming from its vastness, is the improbability of true knowledge of its underwater secrets.
Geography
Spanning over 3000 miles east to west and 1000 miles north to south, only 6000 of Indonesia's 17000 islands are inhabited. Due to its location, disperse geography and the state of transportation infrastructure, travel to and diving in Indonesia requires time and planning.
To reach most dive destinations, short of Bali, one needs to enter the country through its few international airports (Serviced by a wide range of airlines) and use domestic budget airlines to reach the destination region. From there, additional air, car, and boat transports are to be arranged to reach the final destination. All of the above lead to the popularity and in some cases the practicality of liveaboards in Indonesia.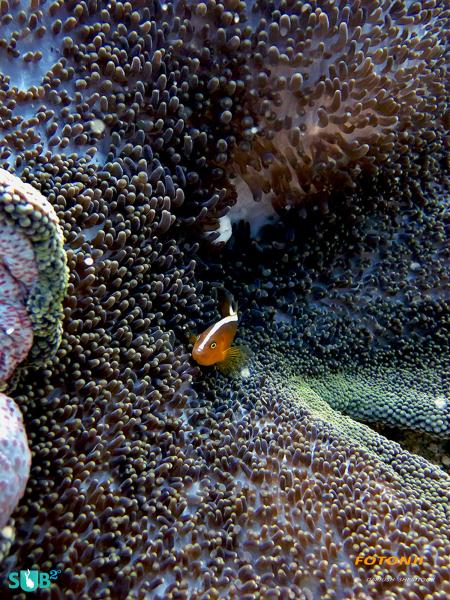 Komodo National Park, located between East and West Nusa Tenggara provinces is probably known most as the last stronghold of the Komodo dragon – world's largest lizard.
A UNESCO World Heritage Site the park includes 3 larger islands (Komodo, Padar and Rinca) along with several smaller Islands. The national park and the dragons are subject for another entry; it suffices to say that no visit to the region is complete w/o seeing these Jurassic creatures in their natural habitat.
How to get there
My first visit to Komodo was unplanned; I was unable to follow my original itinerary in Bali/Lombok, and based on advice from several local divers, I decided to take my chances and head to Labuan Bajo – the main gateway to Komodo Islands.
Air transfers to Labuan Bajo can be arranged domestic budget airlines (Lion air, IAT, Merpati Air) from Bali (Denpasar) and Jakarta as well as some less known airports. Due to the size of crafts servicing this area, travelers should be aware of strict weight and size restrictions imposed by the airlines.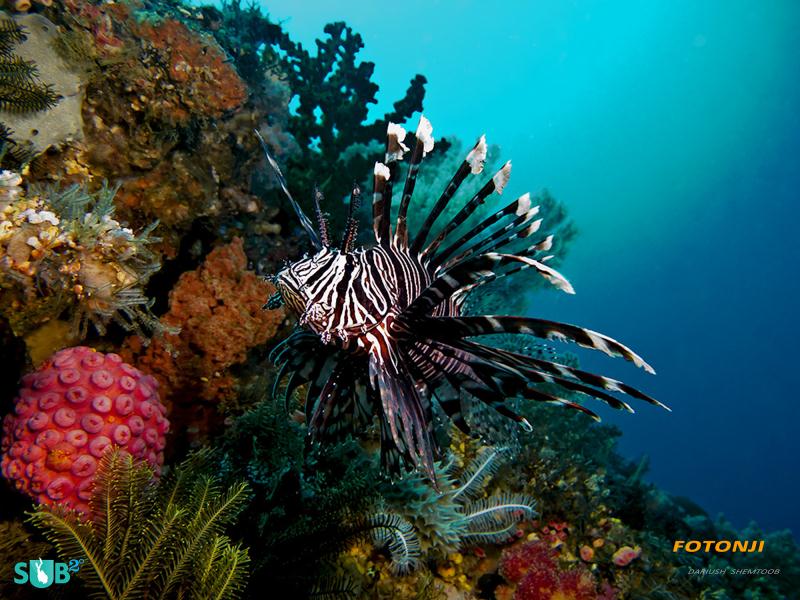 A boat ride from Bali or Lombok to Labuan Bajo will take 4 days and three nights, during which you'll sleep on the deck exposed to the elements. Less than 2 miles away from the airport, the town is a short taxi ride away. Accommodations on the island can suit any need and budget ranging from basic shared rooms and huts to 5-star eco-friendly resorts just outside of town.
Labuan Bajo has a handful of dive shops, operating daily boat trips, as well as several liveaboard operators. It is worth noting that services and appearances in Indonesia in general and Labuan Bajo in particular are not in par with many other countries.
Neon signs and air-conditioned storefronts are rare; many of the dive operators have limited access to the Internet and even more limited access to international phones, making booking and educated consumerism harder.
As said, I arrived to Labuan Bajo w/o any preparations; however, in a span of one afternoon I managed to rent a bike, visit most of the dive shops, inspect the quality of their rental equipment, talk to the dive masters to get a feel for their friendliness/experience and secure accommodations.
Conditions
Moderate to strong currents are common all across Indonesia. Komodo's geography amplifies this fact even more. Studded with endless narrow channels running between the islands, tides move in and out very quickly. Proper knowledge of the tide tables, slack times and travel time to each destination are crucial for safety as well as extended button time.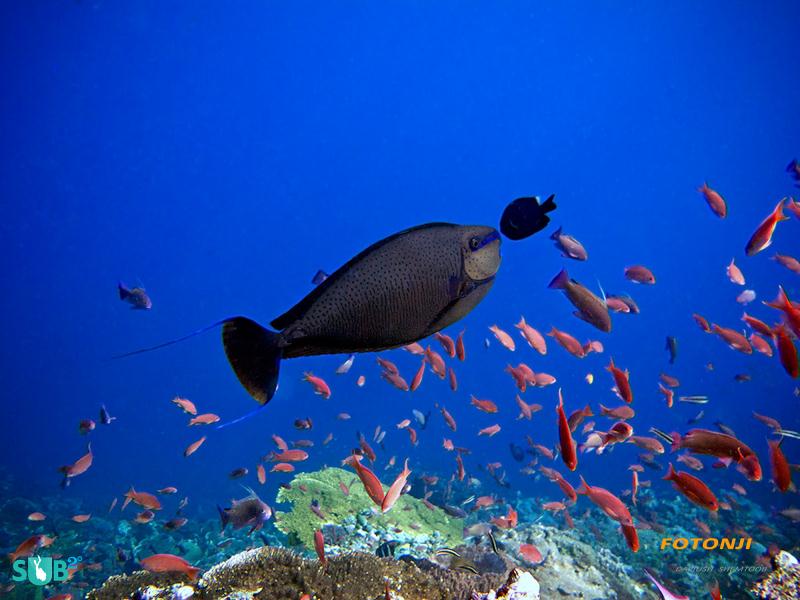 Water and surface temperatures in the region are sub tropic year round and a 5-7mm wetsuit is sufficient for most divers. In respect to proficiency, many of the dive sites require AOW certification due to depth. Divers should be comfortable with back roll or giant stride entry and confident in moderate to strong current drift dives – Reef hooks are recommended.
Practically all dive sites in the park can be reached with daily boat rides out of Labuan Bajo. Departure time is typically around 07:30, leading to the first dive around 09:30, and return to Labuan Bajo after a 3 tank dive in the late afternoon or early evening. Meals are prepared and served onboard.
Surface time before and after each dive is the perfect opportunity to enjoy the spectacular vistas and occasional unexpected encounters with turtles, dolphins or mantas near the surface.
Dive Sites
Once submerged, Komodo reveals its true wild and lively nature. The converging currents ensure that the water is always full of nutrients leading to a spectacular display of color and diversity. Coral gardens stretching far beyond the 20-30m visibility, swaying in the surge, countless schools of fish, cleaning stations crowded with mantas.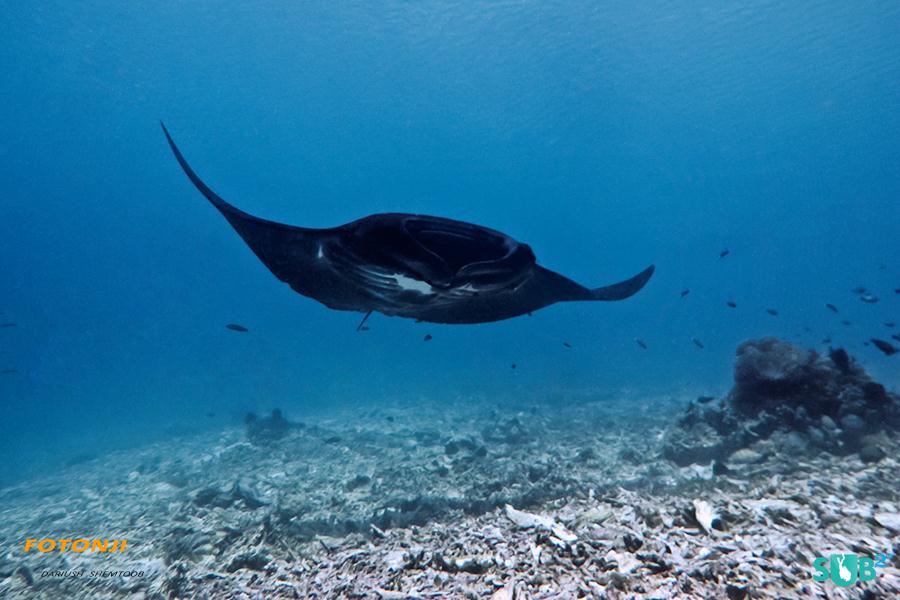 Komodo also excels and surpasses all expectations when it comes to small creatures. Amid the strong currents and large species, there is an abundance of Macro opportunities, ranging from Anemone shrimps to Pigmy seahorses, nudibranches etc.
For underwater photographers, this diversity means choosing between W/A and Macro setup but in either case each dive is promised to present amazing opportunities.
---
Further Reading
Other Articles from Dariush Shemtoob
Overview of Scuba Diving in Indonesia
Directory of Dive Sites in Indonesia
Directory of Dive Shops in Indonesia
Where the Indian meets the Pacific Ocean
Raja Ampat: Nothing More Needs to Be Said
Featured Posts
Often overlooked, the island of Guam is surrounded by fantastic diving. White sand beaches and calm, clear waters invite divers to explore the ocean and see the healthy coral and plentiful fish populations below.

Papua New Guinea is one of the world's best dive destinations and Milne Bay offers fantastic reef diving and muck diving in the same location. Clear waters and phenomenal creatures make for an excellent dive trip that's enti...

Shark feeding dives are no longer just for the avid diver or thrill seekers. Bahama's crystal clear waters are the best environment to come nose to nose with a frenzied school of sharks after they smelled the chum.