Stingray at dawn

Stingray welcomes us at dawn at the Sandbar

French Angelfish

Angelfish like to munch on sponges at the wall!

Pederson cleaner shrimp

This Pederson cleaner shrimp looks like it had too much coffee

Four eyed butterflyfish

Four eyed butterflyfish are abundant in Cayman waters
2
Grand Cayman diving, 365 days a year!
Diving in the Cayman Islands is among the best in the world! Living here, you sometimes take the excellent conditions for granted: excellent wall diving, superb shore exploration, visibility that can reach 30 meters/100 feet, colorful reefs, and a dive infrastucture that will take all stress away.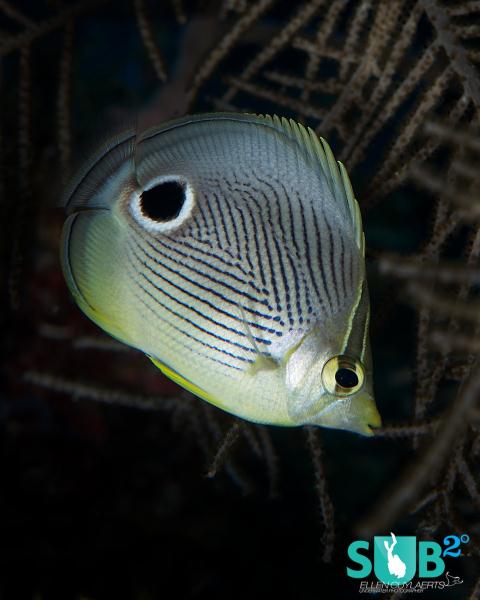 Grand Cayman is part of the Cayman Islands, a British crown colony. Two sister islands (Cayman Brac and Little Cayman) offer extra splendid diving but to get there you'll need an extra flight, as there is no ferry traffic between the islands. No worries though, since the Cayman Islands can offer 365 dive sites, one for every day of the year.
The 4 sides of Grand Cayman offer the same fauna and flora but the topography of the dive sites is different. On the West Side, most coral masses start at 45-60 ft, with slopes going down to 100 ft where you reach the wall. Nice gorgonians and sponges can be seen here, with regular turtle encounters.
The area in front of 7 Mile Beach has more sandy patches, where you see stingrays or eagle rays if you're lucky.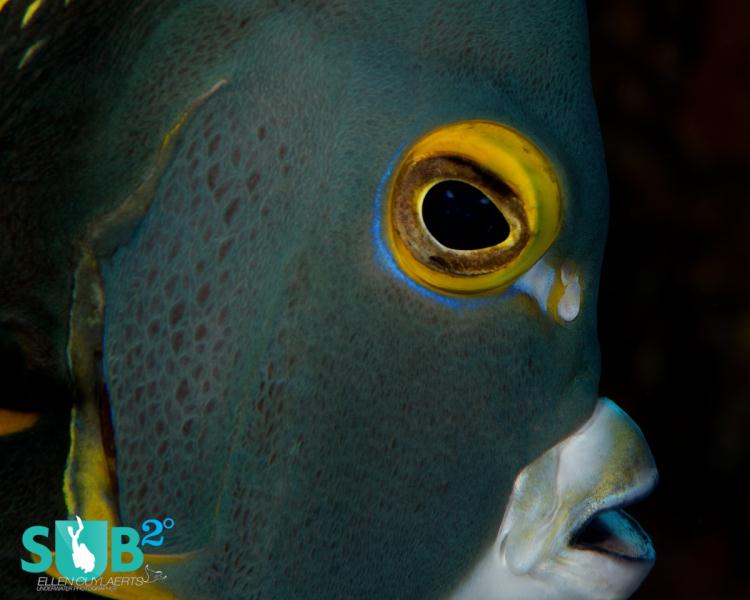 On the South Shore, the deep wall starts much further out from the shore and surge, and currents don't make this side the ideal shore diving location. But book a 2-tank with a dive operator and discover the overhangs, shoals, and Cayman drift diving.
The real East End diving offers swim-throughs, caves, overhangs, and silversides hiding in summer. A lot of caverns and crevices are created by prevailing southeast winds for ages, which leaves excellent diving on the inner reef mini wall because the deep wall is far from shore. Most of the time, the sea at East End is the roughest around the island, but once descended, you're well-protected from currents and surge. You might encounter some reef sharks here!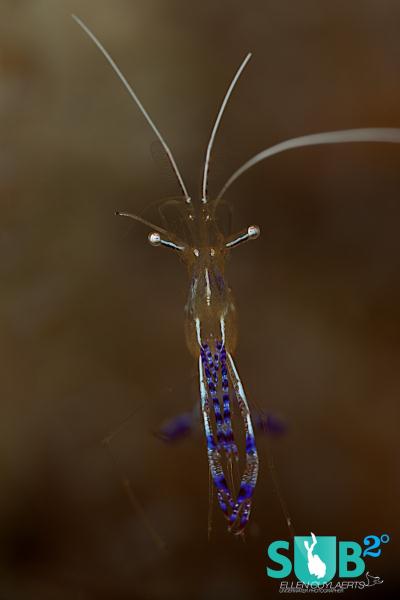 Some days during the year, Grand Cayman experiences flat seas, so does the North Wall. On those days, don't hesitate to go there. This is what wall diving is about: huge black coral, tube and rope sponges in all colors, and pinnacles and swimthroughs full of life. The most famous dive site being Babylon.
This is my introduction to Grand Cayman. Happy diving!
Further Reading
A Guide to Scuba Diving in Cayman Islands
Featured Posts
Often overlooked, the island of Guam is surrounded by fantastic diving. White sand beaches and calm, clear waters invite divers to explore the ocean and see the healthy coral and plentiful fish populations below.

Papua New Guinea is one of the world's best dive destinations and Milne Bay offers fantastic reef diving and muck diving in the same location. Clear waters and phenomenal creatures make for an excellent dive trip that's enti...

Shark feeding dives are no longer just for the avid diver or thrill seekers. Bahama's crystal clear waters are the best environment to come nose to nose with a frenzied school of sharks after they smelled the chum.