Shark at Blue Corner

Sharks are a common sight at Palau's Blue Corner. Diver's view them by "hooking-in" to the sea floor to hover in the current and watch the action.

Barracudas at Blue Corner

Schools of barracuda hang out at Blue Corner and let divers get very close to them.

Divers inside Blue Holes

Diver's search for nudibranchs and disco clams inside Blue Holes at the start of a dive.

Napoleon wrasse at Blue Corner

Friendly and large, the napolean wrasses act almost like puppy dogs at Blue Corner, coming very close to divers.

Chandelier Caves

Chandelier Caves has three air pockets where divers can stick their heads up and breathe. The limestone stalagmites and stalactites make for an interesting dive.
1
Diving Palau
Chances are Palau is on your bucket list. Divers lucky enough to visit come home gloating about sharks and mantas and fish galore, undoubtedly planning their return visit before their plane lands home. Part of Micronesia, Palau usually takes more than one flight to get there, but the diving is worth every security check and cramped airplane ride.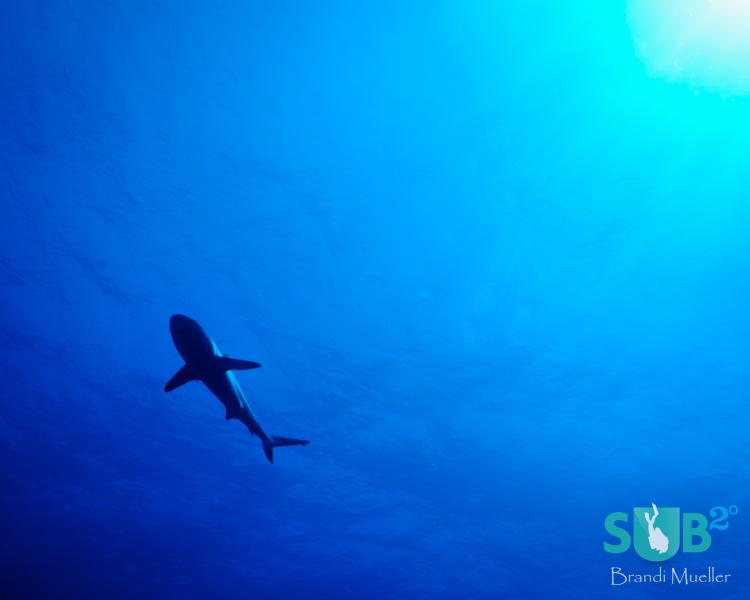 Why do divers love Palau so much? Well, one reason is Blue Corner, a dive site listed again and again as one of the best. It is known not only for its marine life but also for the adventure that comes with the dive. Usually the current is ripping, and in order to stay at the corner to observe the action, you "hook-in."
This includes a reef hook - think metal fishing hook - with a line, which you attach to your BCD. Divers find a rock or crevasse in the reef - no live coral obviously - and "hook-in". By putting just a little air in your BCD, you hover above the bottom in the current and watch the show.
Currents bring in nutrient-rich water and the wall causes an upwelling that brings everything together at the edge of the wall. Many sharks, including Gray Reef sharks, Whitetips, and Hammerheads can be seen patrolling the corner. Mantas, Eagle rays, turtles, and schools of barracuda, and other fish are common too.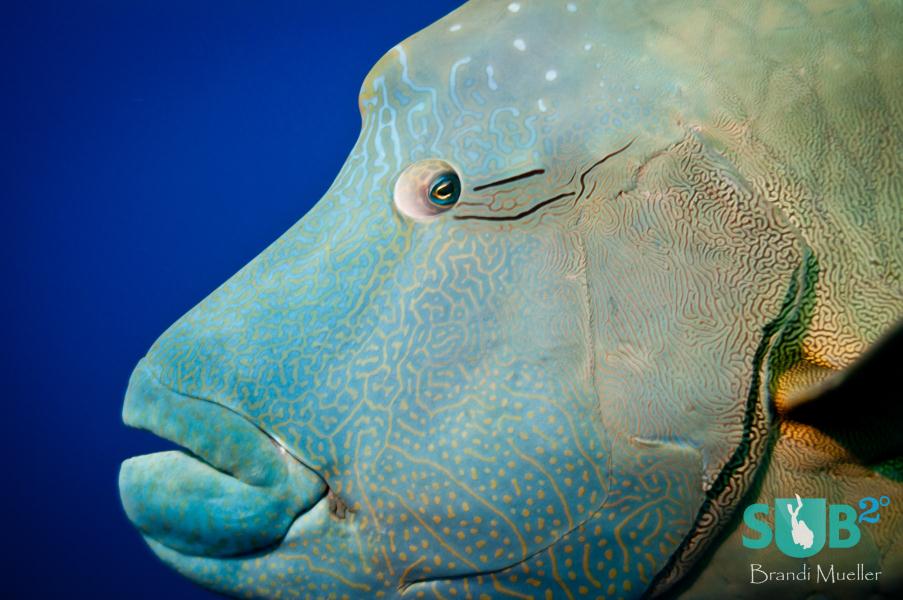 Friendly Napoleon Wrasse act almost like puppy dogs, sometimes coming close to divers. All these action happens while divers hang in the breeze of the current.
As tanks start to lower on air, divers "un-hook" - remember to let that extra air out of the BCD - and drift in the current over a carpet of hard and soft corals dotted with anemones, schools of Reef fish, and Green Sea turtles feasting.
Blue Corner is only one of the many spectacular dives in Palau. Ulong Channel, another potential "hook-in" dive depending on the current, can have Gray Reef sharks cruising the wall.
While drifting along, divers will come to a patch of greenish-yellow lettuce coral with Squirrelfish and Soldier fish hiding in the shadows.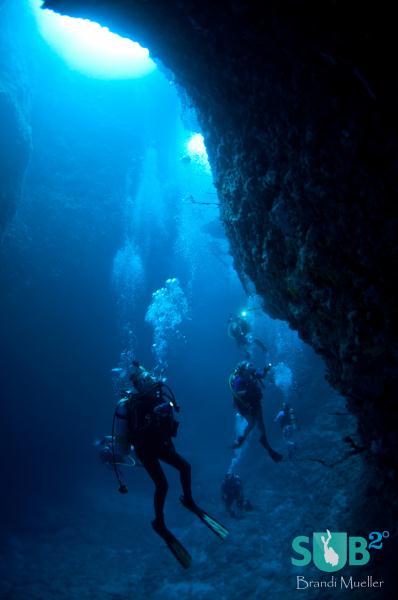 For wreck lovers there are several WWII wrecks, including the Helmet Wreck with its hold full of depth charges, a gas mask, and stacks of helmets cemented together from being underwater. This unknown wreck gets its name from those helmets. Other WWI wreckage around Palau include several other ships and airplanes.
There is also Blue Holes, a fantastic cavern with a large opening in the top and many holes throughout, letting through lots of blue light. Entering through the top there are exits at 85 or 120ft and when the current is moving the right direction, a Blue Corner dive would start here and drift to Blue Corner.
Bright reddish-orange disco clams (or fire scallops) can be seen inside the cavern, and when they are lit up by a flashlight, a moving white light can be seen as they fire electric pulses.
And then, as if it could even get any better, there are the mantas at German Channel. Although maybe not the prettiest dive in Palau comparatively speaking, it's worth it for the mantas that come in to be cleaned by wrasses. Currents can also flow through this site, but divers can keep low to the bottom as 8-12ft mantas come in and hover above the dives.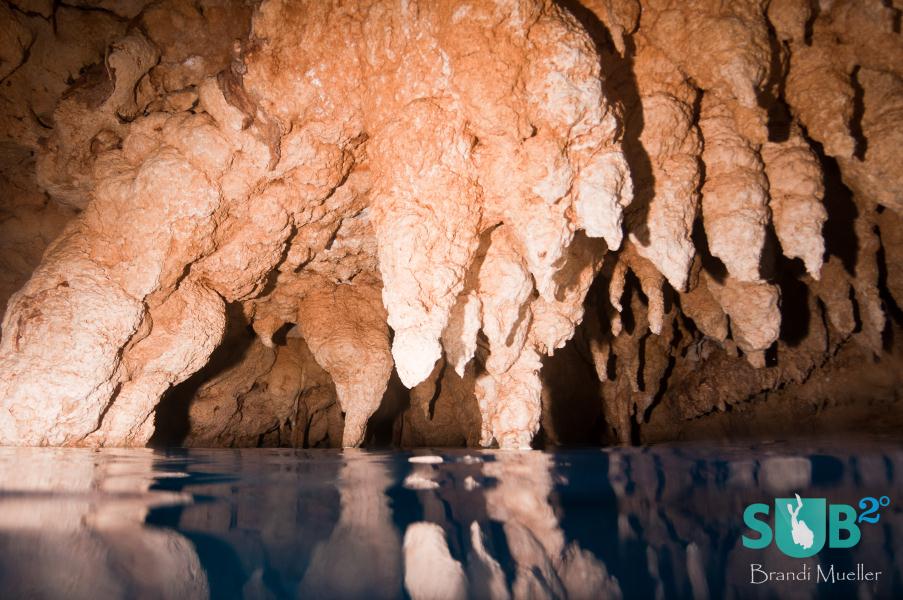 Another favorite is Chandelier Cave. A shallow dive, the entrance is around 10ft and takes you into three chambers, which all have air pockets. The limestone stalagmites and stalactites make for beautiful photos, and just outside the cave divers with a good eye (or a good dive guide) can see the tiny but beautiful Mandarin fish.
The gorgeous landscape of the Rock Islands is as stunning topside as it is below. Lush green rainforests, white sand beaches, and friendly locals make for a good time above water as well. During surface intervals, there are great land tours to view land WWI remains, including Peleliu to the south, the WWII battleground of the deadliest fight in the Pacific Theater.
There is also a museum, an aquarium, waterfall and hiking tours, kayaking, and more than enough to keep anyone busy. Don't forget to stop by the local jail where inmates carve and sell wooden storyboards depicting the mythological history of Palau.
Several liveaboards operate in Palau and offer the most diving with up to 5 dives a day, but almost all of the sites can be accessed from shore-based dive trips as well but with longer boat rides.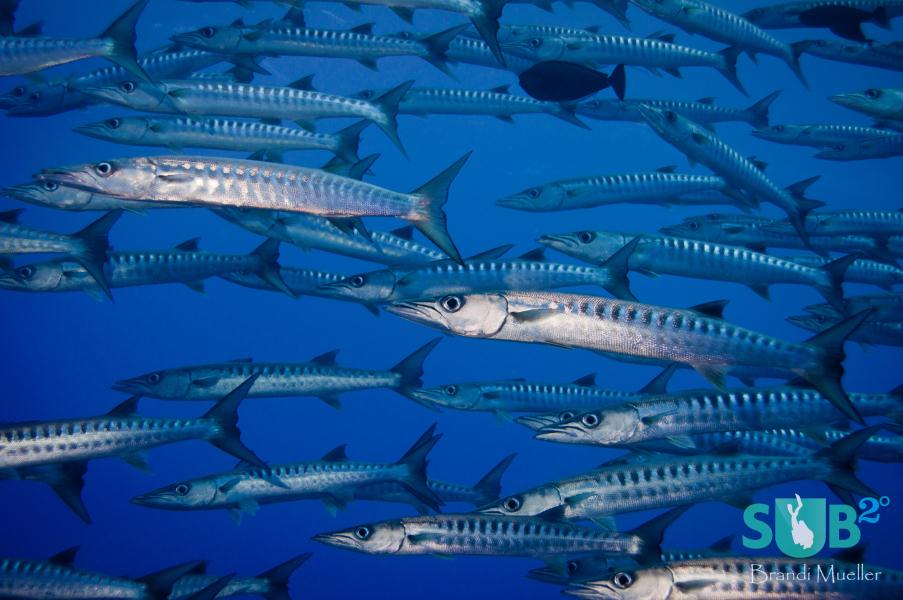 Palau's underwater paradise will not disappoint, whether it be an adrenaline-packed dive at Blue Corner or watching the beautiful and graceful mantas at German Channel. With so much fantastic diving, you'll think twice about checking it off your bucket list, because you'll surely want to go back again!
---
Further Reading:
Overview of Scuba Diving in Palau
Directory of Dive Shops in Palau
Directory of Dive Sites in Palau
Palau: Photography in Paradise
Featured Posts
Often overlooked, the island of Guam is surrounded by fantastic diving. White sand beaches and calm, clear waters invite divers to explore the ocean and see the healthy coral and plentiful fish populations below.

Papua New Guinea is one of the world's best dive destinations and Milne Bay offers fantastic reef diving and muck diving in the same location. Clear waters and phenomenal creatures make for an excellent dive trip that's enti...

Shark feeding dives are no longer just for the avid diver or thrill seekers. Bahama's crystal clear waters are the best environment to come nose to nose with a frenzied school of sharks after they smelled the chum.