Malaysia's Marine Life

You'll find beautiful, healthy and colorful corals growing underwater in Malaysia, coupled with a diverse marine life.

Look up!

A beautiful turtle that was floating above me.

The State of the Reef

Friendly Giant

Beautiful encounter with a Manta on a feeding station.

Sit Back

Alex from MV Orion waiting for Manta Rays to show up.
0
Diving Malaysia
Malaysia is an excellent scuba diving destination. Superb visibility allows for perfect training conditions, as well as allowing divers to experience a diversity of marine life that is found in few other places. From sharks, to turtles, and tiny critters - the abundance of fish will take the most experienced diver's breath away. Malaysian diving includes dramatic deep walls, picturesque coral reefs, interesting pinnacles, and atmospheric caves.
Malaysia consists of Peninsula Malaysia and Malaysian Borneo; they are two land regions divided by the South China Sea, in South-east Asia. Thailand, Indonesia, and Brunei share direct borders with Malaysia; whilst Singapore, Vietnam, and the Philippines have maritime borders.
Malaysia is as diverse on land as it is underwater. Classified as a multi-cultural and multi-ethnic country; it is modelled on the British system of law and politics. The tropical climate encourages an almost unequalled biodiversity, with an abundant array of flora and fauna species that are largely endemic. Malaysia's birds, reptiles, frogs, insects, and mammals collectively account for nearly 20% of the world's animals.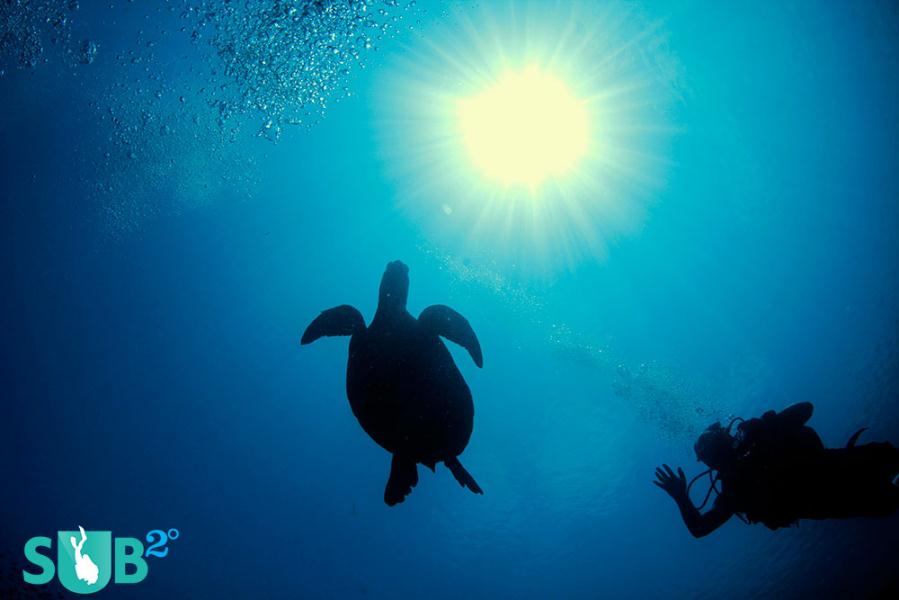 The interior of both Malaysian regions is mountainous and heavily covered in forests. Hills and valleys stretch down to the coastal plains. Granite and igneous rock has been shaped by rivers to produce the world's largest cave system called the Mulu Caves, in Sarawak, on Borneo. Numerous tropical islands surround these two areas.
The climate in Malaysia can be characterized as hot and humid, with a large amount of rainfall during the annual rainy seasons. The two distinct monsoon seasons are from April-October (in the southwest) and October-February (in the northeast).
It is best to plan your vacation during the dry season for each area - visibility will generally be clearer; it can reach up to 60 meters on perfect days. Air temperatures range from 25-32 Celsius, depending on the time of year and geographical location. Water temperatures average between 26-30 Celsius.
Underwater, divers are treated to a profusion of marine and coral species. Malaysia sits on the edge of the Coral Triangle, which has been named as the global center of marine biodiversity, and is considered as a top priority marine conservation area.
Dive Sites & Marine Life
Malaysian Borneo is one of the best places in the world to scuba dive. Healthy, abundant corals support hundreds of species of marine life. Large pelagic fish schools, manta rays, turtles, reef sharks, and hammerheads can be seen around Sipadan Island and Layang Layang.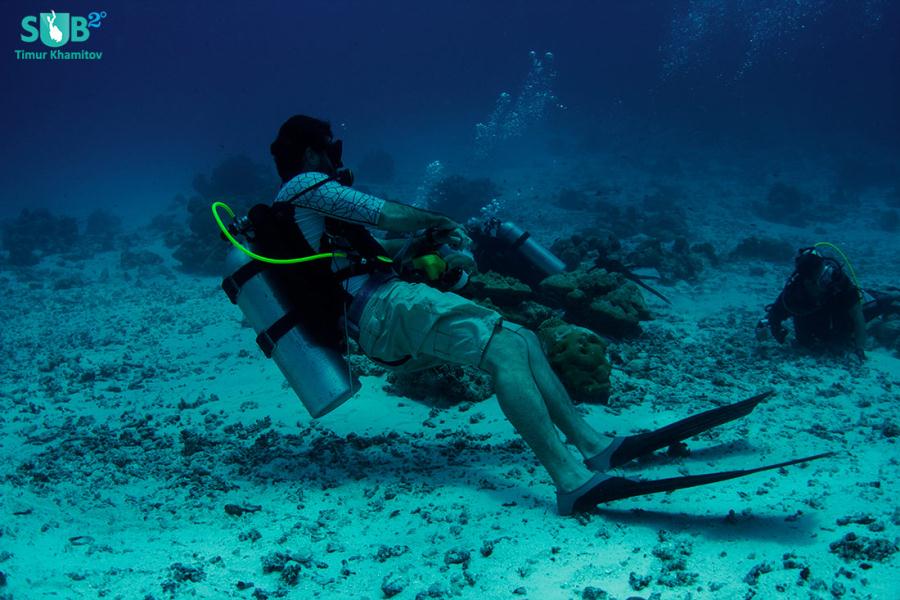 The Sabah Province is an extremely popular dive location for this reason. April to August is the best time to visit, when sightings of the schooling hammerheads are most likely and visibility is clearest. Due to the deep dive sites and strong currents, Layang Layang suits experienced divers.
Sipidan has pristine coral and an outstanding reputation for varied marine life. Leopard sharks, reef sharks, turtles, and manta rays are some of the amazing pelagic encounters that divers have. Diving is restricted here to protect the reef, and due to the large numbers of visitors - do book in advance! Visibility can reach up to 40 meters and most of the dive sites have little current.
An exception is Barracuda Point, where thousands of schooling barracuda hang out in the very strong current. Turtle Tomb and Turtle Tavern are interesting cavern systems, but only correctly qualified divers are allowed to dive these sites.
Also in the Sabah Province, are the islands of Mabul and Kapalai, famed for their muck diving delights. Creatures such as the mimic octopus, flamboyant cuttlefish, and giant frogfish allow frequent macro photo opportunities for the avid critter hunter.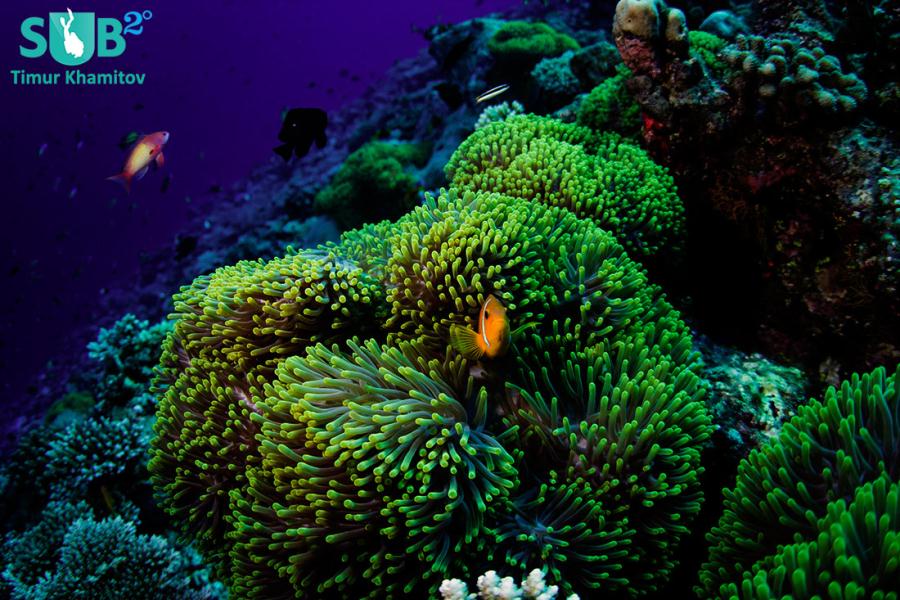 Nudibranchs abound, and lucky divers will find ornate ghost pipefish. On Kapalai Island, night divers are rewarded with the spectacle of mating Mandarin fish at Mandarin Valley. The depth in this area averages 15 meters, with little current; boat or unlimited shore diving is available.
Peninsula Malaysia is a very popular destination for divers too. The Perhentian Islands, Tioman Island, Redang Island, and the Pulau Payar Marine Park are all surrounded by vibrant coral reefs with lively ecosystems. Divers can stay on one island and travel by boat to the other islands to dive. This area is popular for diver training.
The Perhentian Islands, part of the Terengganu Marine Park, have around 20 dive sites with a selection of wrecks to explore, such as Sugar Wreck. Currents tend to be gentle in this area, and visibility ranges between 8-20 meters.
Takong Laut is a good dive site - it is a coral-encrusted pinnacle and reef system at a maximum of 19 meters. Scorpionfish, turtles, and sharks are common, along with all the tropical reef fish. Redang Island, a little further south, has slightly better visibility with healthier reefs.
Tioman Island has over 25 dive sites, and is suitable for all levels of divers. Pinnacles, small caves, and canyons intersperse the coral reef formations, and there are numerous swim-throughs. Visibility can reach up to 30 meters so there is always the chance you may spot an elusive whale shark!
Dive Shops & Logistics
Both Peninsular Malaysia and Malaysian Borneo have a large choice of dive operators. The majority are PADI Dive Resorts and Centers, with a good amount of highly regarded PADI 5 Star Instructor Development Centers. Malaysian and international instructors work in these centers, offering PADI courses and guided diving in many languages. Enriched Air Nitrox is widely available. There are a number of large liveaboard boats that offer dive vacations, mainly in the Malaysian Borneo region.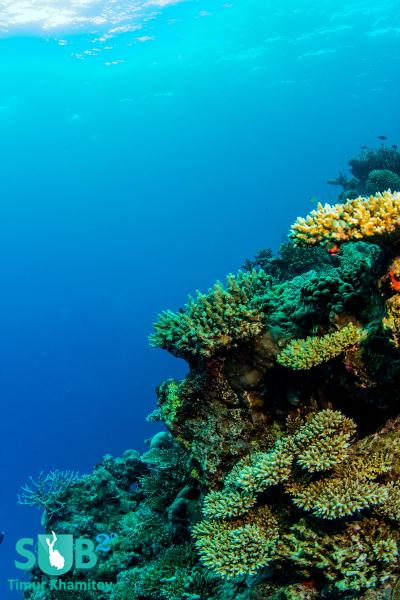 Technical diving is available at a few dive centers: Quiver Dive Team on Perhentian Kecil, B&J Diving Centre on Tioman Island, and Sipadan Scuba in Sabah all offer DSAT TecRec courses from Tec 40 through to Tec Trimix. PADI Specialty courses are popular; for example Night Diver, Cave or Cavern Diver. HMS Repulse and Seven Skies are awesome Tec dives by Tioman Island. The Drop Off, in Sipadan, reaches depths of 600 meters, allowing for a nice deep Tec dive.
Sipidan Scuba is a PADI 5 Star IDC Center in Semporna, Sabah (Malaysian Borneo). This center has an award-winning reputation and is a PADI National Geographic Dive Center. The multinational team offers all PADI courses from beginner to professional levels, as well as Tec diving and specialty courses.
Courses for cave and cavern diving are available for those wanting to visit the amazing Turtle Tomb cave system. Guided fun diving and snorkeling tours run daily to all the sites in Semporna Marine Park; this includes the famous Sipidan, Mabul, and Kapalai Islands in the Celebes Sea.
Quiver Dive Team, based on Perhentian Kecil (Peninsular Malaysia) is another highly regarded PADI 5 Star IDC Center that has been accredited with the PADI National Geographic Dive Center status. They have two dive centers - one at Coral Bay and one at Long Beach.
Malaysian owned and operated, they have won PADI awards for being an Outstanding Dive Center. The team of international instructors offers the full range of PADI courses up to professional levels - including technical diving and specialties. Daily-guided diving boat trips visit the 30 sites around the Perhentians.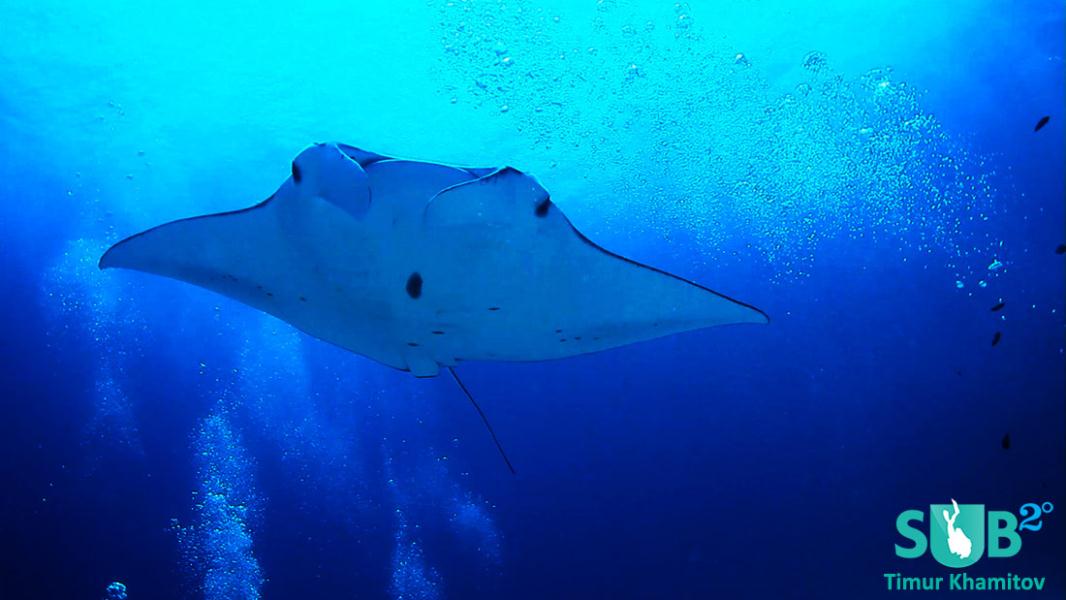 B&J Diving Centre/Dive Tioman has two dive centers on Tioman Island, with a third in Johor Bahru. They are a Malay/German/Swiss operated PADI 5 Star IDC Center, and a DSAT and IANTD Technical Diving Training Facility. A team of Malaysian and international staff teach the certification courses from beginner to PADI Pro. Two custom dive boats take divers on daily guided fun diving trips around Salang Bay and ABC beach.
The main international airports serving Peninsular Malaysia, Sabah, and Sarawak are: Kuala Lumpur (KUL), Kota Kinabula (BKI), and Kuching (KCH). There are many smaller airports throughout the two regions with limited international and widespread domestic flights. Malaysian Airlines and Air Asia have frequent internal flights. Flights from Europe and the UK take around 12 hours, and usually have a stopover in Singapore, Doha, or Dubai.
The infrastructure of the country is well developed; buses provide a convenient service throughout; rental vehicles are available; and there is always the option to travel by train on Peninsular Malaysia. Visitors can travel directly by bus or train from Thailand and Singapore.
---
Further Reading
The Economics of Conservation Part 1
Myself and Tioman Island, Malaysia
Directory of Dive Shopes in Malaysia
Directory of Dive Sites in Malaysia
Featured Posts
Often overlooked, the island of Guam is surrounded by fantastic diving. White sand beaches and calm, clear waters invite divers to explore the ocean and see the healthy coral and plentiful fish populations below.

Papua New Guinea is one of the world's best dive destinations and Milne Bay offers fantastic reef diving and muck diving in the same location. Clear waters and phenomenal creatures make for an excellent dive trip that's enti...

Shark feeding dives are no longer just for the avid diver or thrill seekers. Bahama's crystal clear waters are the best environment to come nose to nose with a frenzied school of sharks after they smelled the chum.