Pink Fiji

Fiji is known as the soft coral capital of the world. Between the coral and the fish, the bright colors are endless!

Anthias

Orange, pink, purple, and yellow anthias flit about the reef like bees buzzing over a hive.

Diver and the Fiji Reef

A diver swims over an anemone, part of the colorful Fiji reef.

Anemone

An anemone fish in its pastel anemone home.

Peacock Nudibranch

A tiny peacock nudibranch (Cyerce nigricans) about the size of a quarter.
2
Colorful Fiji
Nothing about Fiji is dull. From the moment you step off the plane, smiling Fijians greet you in vivid flowered shirts singing bright, happy music.
The lush green mountainous islands with abundant bird life and pretty flowers could almost convince a traveler to stay on land to enjoy the all the beauty. At least until he/she sees the colors underwater.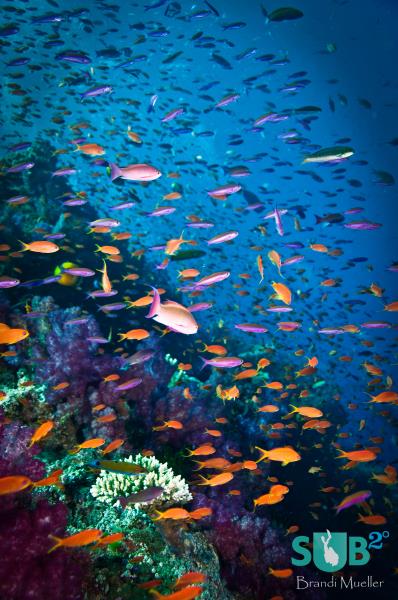 The first descent into the appealing blue waters surrounding Fiji is like jumping into a painting. Pink and purple splotches of soft corals cover the walls and little anthias, like specs of splattered orange and yellow paint, flit back and forth just off the corals. With a sapphire backdrop of ocean, the scene looks like a painter's dream masterpiece.
The Islands
Fiji is an archipelago made up of more than 300 islands and 500 islets, most of which are uninhabited. These islands of white sand beaches with tropical forests extending up mountains stretch over 75,000 square miles of ocean. Postcard perfect views are plentiful and that's just on the surface.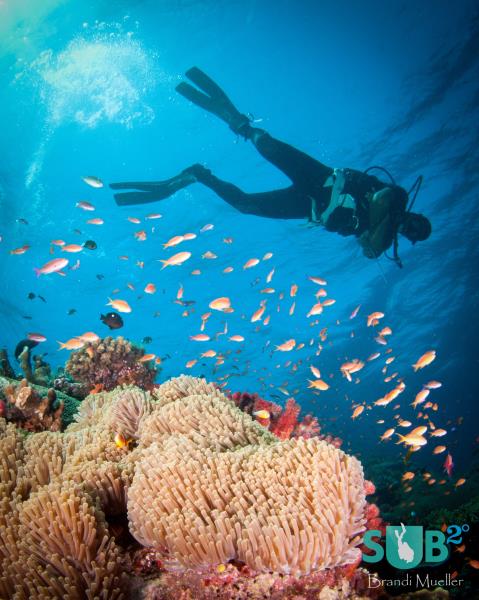 Known as the soft coral capital of the world, there are several hundred species of corals and sponges. More than 1000 species of fish have been identified, and there are sharks, mantas, turtles, rays and sometimes even migrating humpback whales passing by.
Dive guides with a good eye can point out hidden nudibranchs as colorful as the reef. Other masters of disguise such as scorpionfish are common, if you can find them.
OFFICIAL WEBSITE OF TOURISM FIJI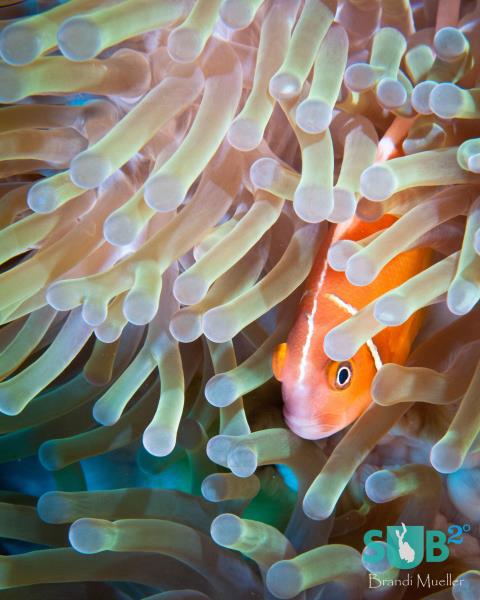 The diving throughout the archipelago is fantastic. In many places, coral bommies or pinnacles rise up from the deep and the nutrient rich waters help these isolated areas flourish.
Carpeted with intense pink and purple soft corals, bommies are like an oasis for fish. From a distance they could almost be underwater beehives, the way the fish seem to buzz around the hive of coral. Divers can spend an entire tank circling the bommies and admiring the colors and life.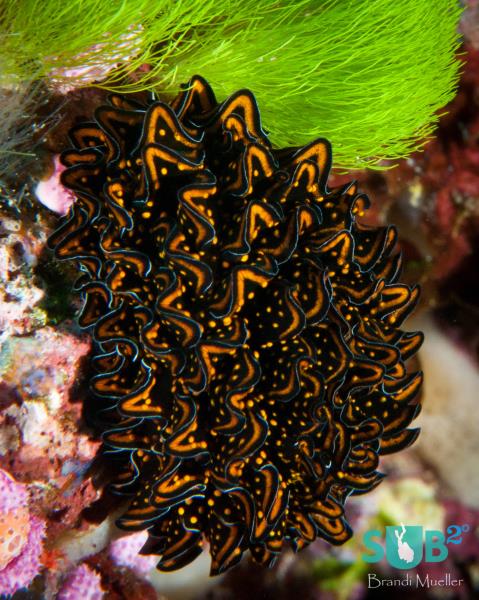 Fiji also has wall diving, drift diving, several wrecks, and a famous shark dive that often included bull and tiger sharks. No matter where you are diving in Fiji, get ready for a whole different palette of color.
---
Further Reading
All Other Articles By Brandi Mueller
Overview of Scuba Diving in Fiji
Beqa Island's Shark Adventures
Fiji Diving, The Soft Coral Capital of the World
Directory of Dive Sites in Fiji
Featured Posts
Often overlooked, the island of Guam is surrounded by fantastic diving. White sand beaches and calm, clear waters invite divers to explore the ocean and see the healthy coral and plentiful fish populations below.

Papua New Guinea is one of the world's best dive destinations and Milne Bay offers fantastic reef diving and muck diving in the same location. Clear waters and phenomenal creatures make for an excellent dive trip that's enti...

Shark feeding dives are no longer just for the avid diver or thrill seekers. Bahama's crystal clear waters are the best environment to come nose to nose with a frenzied school of sharks after they smelled the chum.