White Tip Hovering Above

Swift turns and rapid movement are practiced by all to avoid potentially fatal collisions.

Gray Reef Shark Cautiously Approaching the Feeding Frenzy

Hovering above, the smaller sharks cautiously watch the action, in anticipation of the right moment to join in.

New Perspective on Size

Seconds after rejecting a big tuna head, by exposing its profile against that of the wrangler, this bull shark offers a new perspective on its size.

Tuna Head Disappearing in a Split Second

Larger pieces of fish are reserved for the guest of honor.

Close Encounters with Resident Bull Shark

Bull sharks emerge from the shadows. Some too close for comfort.

Wrangler Drawing Shark Closer

The wrangler holds his breath, keeping his cool, to draw the grey reef shark closer in.
1
Beqa Island's Shark Adventures
Sharks play a very unique role in our psyche, a role reserved for only a selected few species. Despite their prevalence and evolutionary resiliency, sharks have been subject to gross misconceptions and are facing their biggest survival challenge yet.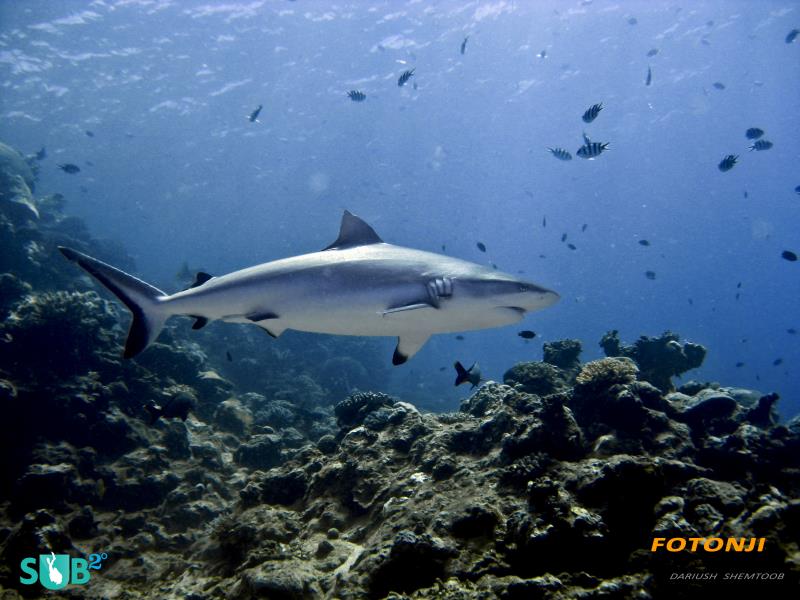 Shark dives and feedings are abound globally; from the eastern seaboard and Caribbean to the west coast, mid Pacific, Australia's shores and south Africa.
Fiji's Beqa Island, off the Southeastern tip of Viti Levu and across Suva's busy harbor, is a great example not only of a very healthy reef system and shark population but also of a sustainable and cooperative effort by locals and visitors to share the bounty while raising awareness.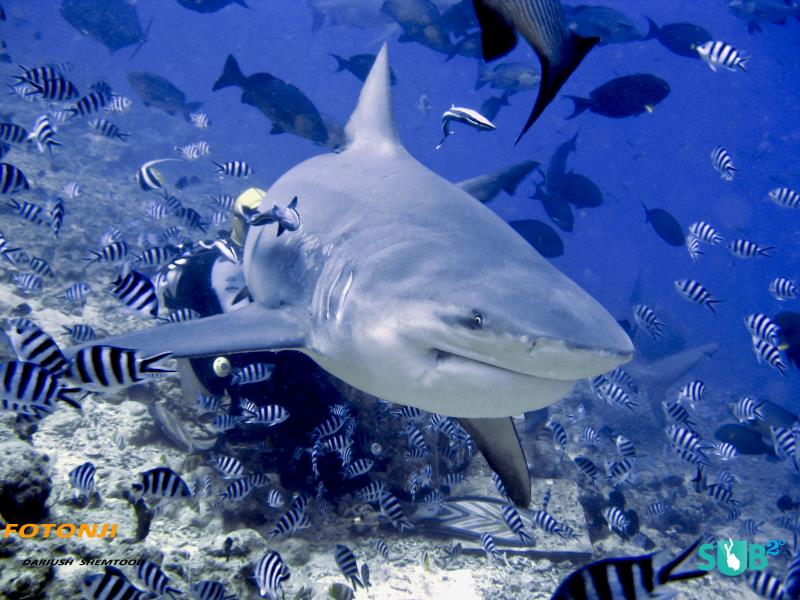 The anatomy of these dives is similar to many other shark feedings; however, what sets this apart from all other shark experiences are the sheer numbers and magnitude of the frenzy. True to the raw and wild nature of Fiji, this high-octane encounter takes place at depth of 60ft.
Shortly after the chum buckets are cracked open, the visibility falls drastically and within minutes countless fish descend over us, blocking the remaining sunlight. One can truly hear the commotion, as reef sharks narrow their circles and draw closer to the wrangler for a tuna tail.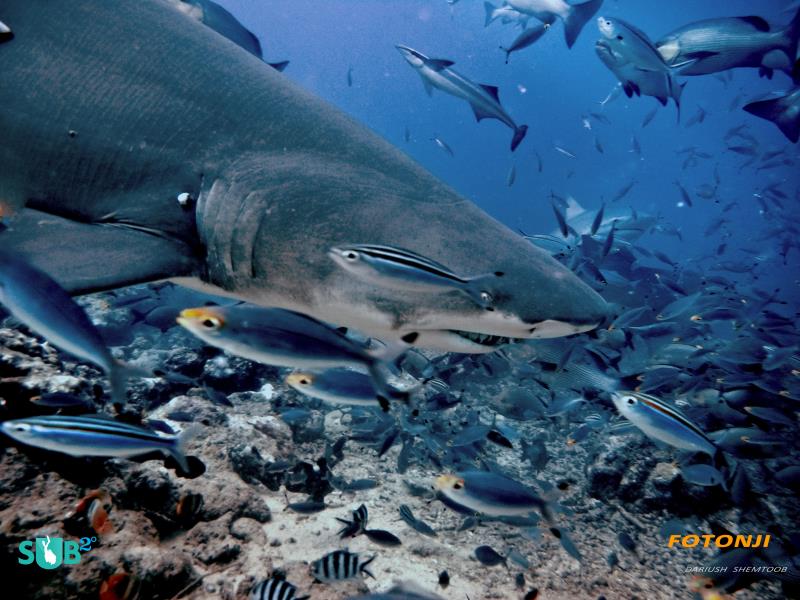 The climax of the dives are reached some 20 min into the dive, once a column of fish 40-60ft in diameter hover overhead like a black tornado, and the enormous shadow of a Bull or Tiger shark slowly takes form, as it confidently, yet cautiously, comes to claim its share.
There are two reputable dive shops on the island offering cage free shark dives. Both outfits are manned by locals, who instead of fishing these waters are now acting as shark wranglers. Through profit sharing, the dive operations now offer the locals an alternative to fishing.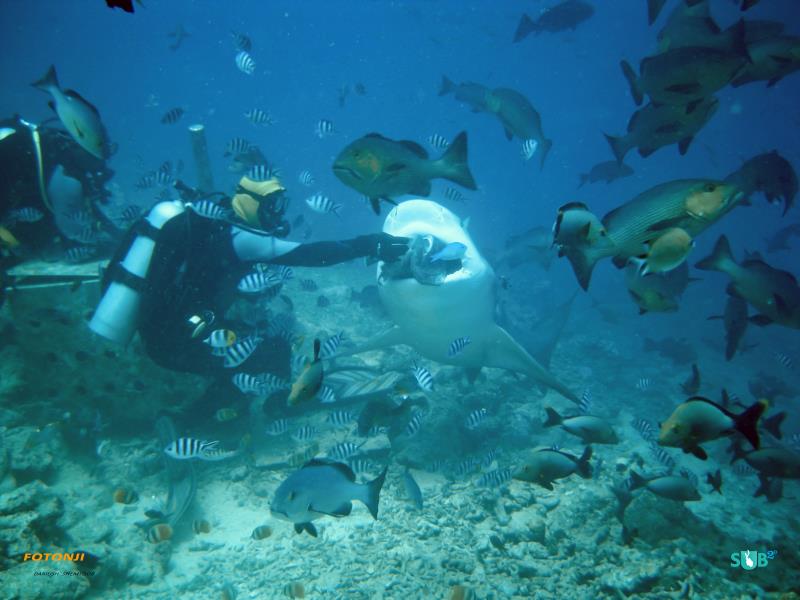 Preserving the reef and fish population supports a healthy shark population and ample opportunities to come face to face with countless reef sharks, lemons, bull and tiger sharks.
---
Further Reading
All Other Articles by Dariush Shemtoob
Overview of Scuba Diving in Fiji
Directory of Dive Sites in Fiji
Directory of Dive Shops in Fiji
Featured Posts
Often overlooked, the island of Guam is surrounded by fantastic diving. White sand beaches and calm, clear waters invite divers to explore the ocean and see the healthy coral and plentiful fish populations below.

Papua New Guinea is one of the world's best dive destinations and Milne Bay offers fantastic reef diving and muck diving in the same location. Clear waters and phenomenal creatures make for an excellent dive trip that's enti...

Shark feeding dives are no longer just for the avid diver or thrill seekers. Bahama's crystal clear waters are the best environment to come nose to nose with a frenzied school of sharks after they smelled the chum.