animals_in_vrbnik_cave

Pyramid_Rock_animals

Mali_Cutin_canyon
2
Below the surface of Northern Adriatic - Diving around Krk and Cres
The waters of the Adriatic hide many beauties and diving is one of the most popular tourist activities in Croatia; there are many diving centers which offer tours of the Adriatic underwater even for the most inexperienced of divers. Northern Adriatic is especially suitable for such adventures, especially the waters around the two largest Croatian islands – Krk and Cres.
Thanks to the richness of underwater flora and fauna, but some interesting shipwrecks as well, these waters are explored by hundreds of tourists every summer. We bring you our choice of the most interesting diving locations near these islands, as well as basic information on how to reach them and find accommodation.
KRK
Vrbnik Cave – This mystical cave lies just off the town of Vrbnik. Dives usually start directly above the entrance of the cave, which is 15 meters under water. The bottom of the cave is covered with a mixture of sand and sludge, so it's necessary to enter carefully or the mixture will rise up and reduce the visibility. The cave has some natural sunlight as there is an opening above the inside of the cave. It is known for its biological diversity; there are many beautiful specimens of crabs, octopus, mussels and eels.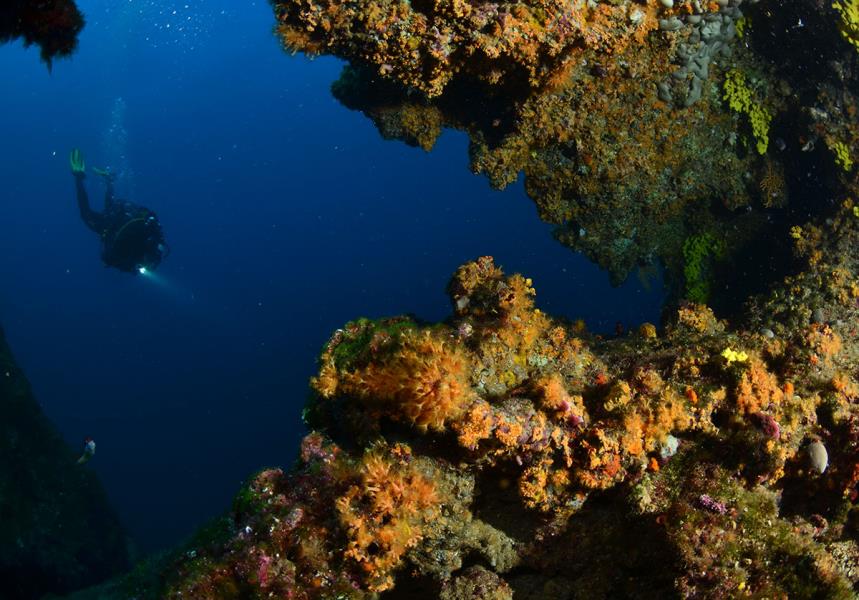 Pyramid Rock (Hrid Piramida) – Situated at Krk's northern coast, it's one of the best diving destinations for beginners. It's simple but attractive; the dive begins at the depth of 3 meters, but the Rock can be explored to its bottom at 25 meters under water. The sunlight passing through the holes of the Rock creates a beautiful sight of its colorful sponges and corals.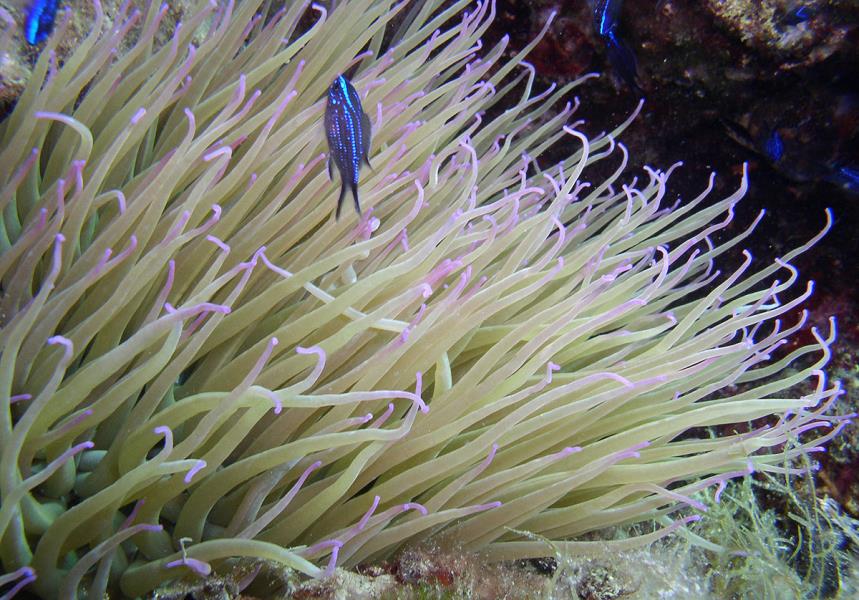 Reaching and staying in Krk
The Island is connected with the mainland via Krk Bridge, making it easily accessible from Istria, Rijeka or even Zagreb. There are bus lines on an everyday basis. It also has a functional international airport near the town of Omisalj, with flights from 11 European countries.
Krk is a renowned tourist destination and has plenty of accommodation options – from large hotels, to small, family owned-ones. Private accommodation is also plentiful as many locals rent out rooms and apartments. During summer there are several camps as well.
CRES
Cutin islets – Located eastwards of Cres, the Cutin islets are among the most beautiful diving sites in the entire Adriatic. Diving in these waters has often been compared to diving in the Red Sea. The underwater canyon near Mali Cutin begins at 8 meters under water, descending all the way down to the depth of 50 meters.
It's about 4 meters wide, covered with red gorgonian sponges and anenomes, and it's a home of many species of crab and eels. In the vicinity of the canyon is another underwater paradise; a 30-meter long cave only 4 meters under the water, where some of the most beautiful underwater photographs of the Adriatic were taken.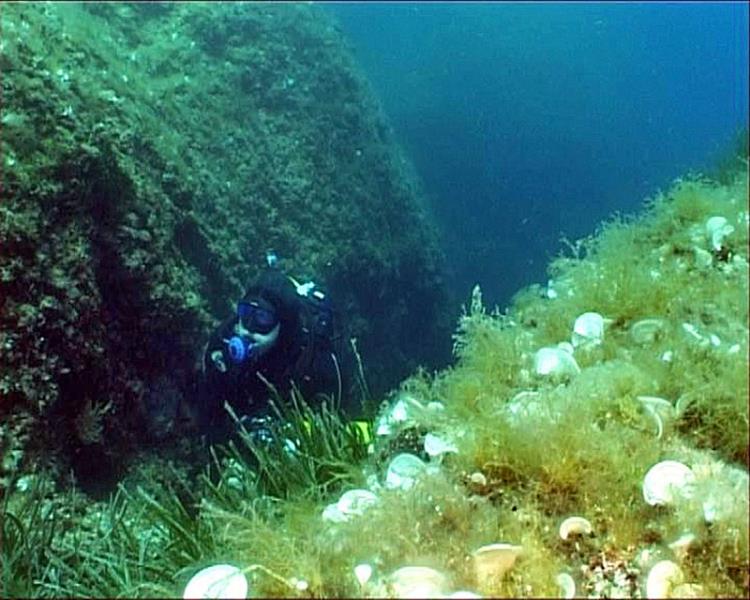 Straighter (SMS Streiter) Wreck – The waters of Cres hide the wreckage of an Austro-Hungarian warship which was sunk in 1918. The wreckage lies at the depth of 50 meters and is only suitable for more advanced divers, but it offers a spectacular view of the 60 meter long warship.
Reaching and staying in Cres
The easiest way is getting to Cres by ferry: there are lines from Rijeka, Valbiska on the island of Krk, and Brestova in Istria. They operate on an everyday basis and ride more frequently during sumer. In case there are crowds, additional ferries will be introduced. You don't have to make a reservation and purchasing return tickets is not available.
The enumerated ferries can also transport a car if you were traveling by car from the mainland. For those who prefer going on their own the better choice would be renting a boat and simply head for an adventurous expedition.
There are dozens of hotels at Cres and more than a hundred private apartments, so finding accommodation is not a problem; Drazica Hotel and Kimen Hotel are solid, middle-priced establishments with large capacities, but a simple Google search will reveal plenty of other options.
But these are only a few of the many spectacular sights this region has to offer; there are plenty others to explore on your own in the beautiful waters of Krk and Cres.
---
Further Reading
Diving in the Gem of Europe: Croatia
Featured Posts
North America's muck diving. The weird and wonderful, under Florida's Blue Heron Bridge.

Choosing a base camp in Kubu Indah is placing yourself in between an astonishing religious culture with magnificent temples and fantastic ceremonies, and the overwhelming underwater world of Bali, Indonesia.

One of the world's top places for tiny critters is located in the Philippines: Cabilao! It's a small, quiet island surrounded with beautiful reefs. A place to relax and dive.