Mating Ornate Elysia

We were lucky to witness a couple of pairs of mating ornate elysia at Manta Bowl.

Discover Rare and Unusual Fish Life

Cherubfish and flameback angelfish flutter around the seabed with the bicolour damselfish.

Harlequin Blue Sea Goddess

A variety of nudibranchs are waiting to be found in the shallower areas around Speyside. We recorded new depth ratings for many species, like this harlequin blue sea goddess.
2
Tobago: All Things Great and Small
The well-trodden dive destinations of the Northern Caribbean are a far departure from this little gem of an island. Tobago is relatively undeveloped; there is no Sandals or Radisson in sight. This is one of the main selling points- secluded beaches, quiet dive sites, and an untainted Caribbean vibe.
Nestled closely to its larger sister island, Trinidad, the topside consists of rainforests, numerous stunning beaches, and tight-knit communities. Don't expect western-style service, as this is pure Caribbean.
Tobago's Nutrient Rich Water is a Smoothie for Fish!
I was intrigued as to what I might find underwater in Tobago. Divers had told me stories of the mighty drift dives and large pelagic species they had encountered. They were not wrong! The current-swept depths are rich in marine life due to the nutritious waters that circulate up from South America. Sometimes the water is clear blue, and other times it is a deep emerald green. Both make for great backgrounds if you are into photography.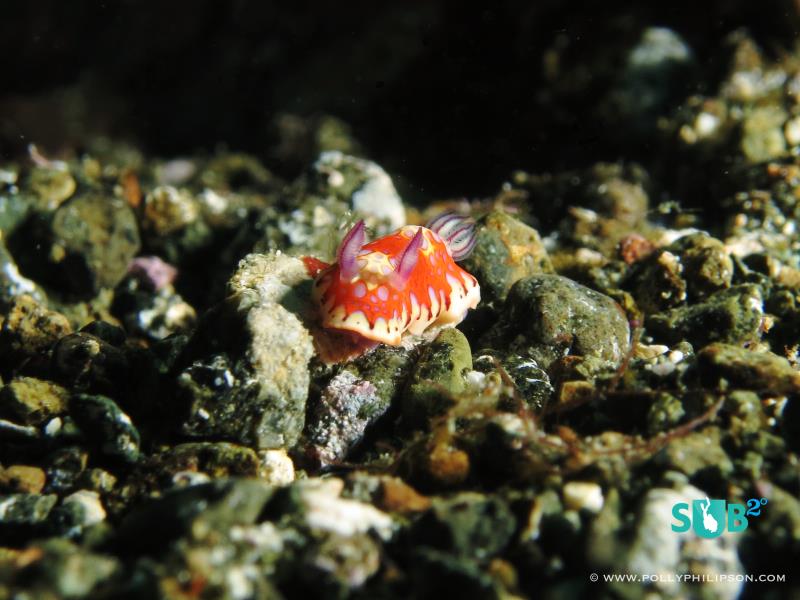 Visibility depends on season and location. The Atlantic dive sites average 80 feet, although weather conditions also dictate the visibility along the coastline. The Orinoco River is responsible for the nutrient-rich water that attracts all the amazing life; however, it turns the water that glorious emerald green. The Caribbean coast is less affected, and I found visibility ranging from between 70 to 100 feet.
All Things Great and Small
The healthy coral reefs and the extraordinary diversity of marine life had me enamored. The dives around Speyside abound in interesting topographical features to explore. Very lucky divers may be treated to hammerhead and manta encounters, and large schools of fish are common at most sites. Tarpon, lobsters, eels, nurse sharks, and turtles are all regular visitors.
Don't be too distracted by staring into the blue for all the big stuff. The muck diving is simply awesome. Rare species of eel, fish, and critters are waiting to be discovered. I saw giraffe garden eels, black brotula, various nudibranchs, and crustaceans that are rarely glimpsed elsewhere in the Caribbean. Tobago really is the dive destination for all things great and small.
Maximize Your Diving Fun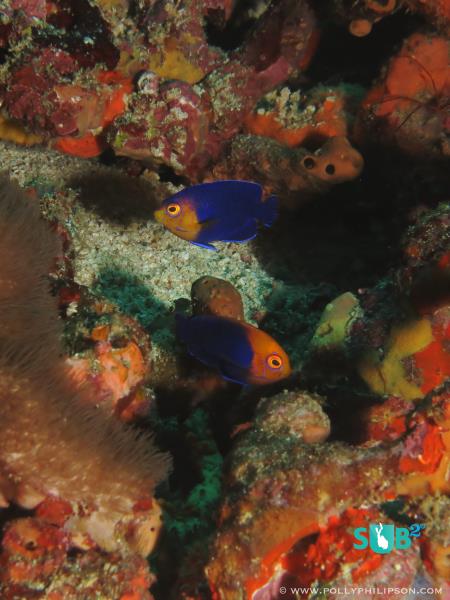 To get the maximum enjoyment from this underwater funfair, I would recommend being an advanced diver with experience in a range of sea conditions. The diving is sometimes challenging, but always thrilling; there are seriously strong currents that sweep past the island. Dive centers prefer it if divers carry a personal DSMB and audible signaling device as an extra safety precaution.
Check out some of my favorite dive sites in Tobago:
The Sisters
The Sisters is a dramatic dive! Located on the north west coast, this collection of five pinnacles rises up from the sea floor at 190 feet. If they are around, then this is the place to see large pelagic species, such as hammerheads. The pinnacles are covered in huge sponges, swaying deep-water fans, and bright corals. We had some pretty rough sea conditions, making this a definitely advanced dive.
Japanese Gardens
Japanese Gardens is a spectacular dive site where divers drift along a sloping coral section in 20-60 feet of water. A variety of colorful sponges and sea whips add vibrancy to the reef. Suddenly, divers are funneled through a rock corridor called "Kamikaze Cut" at an amazing pace, to be shot out into a calmer area to catch their breath. Thrilling for all levels of diver!
Bookends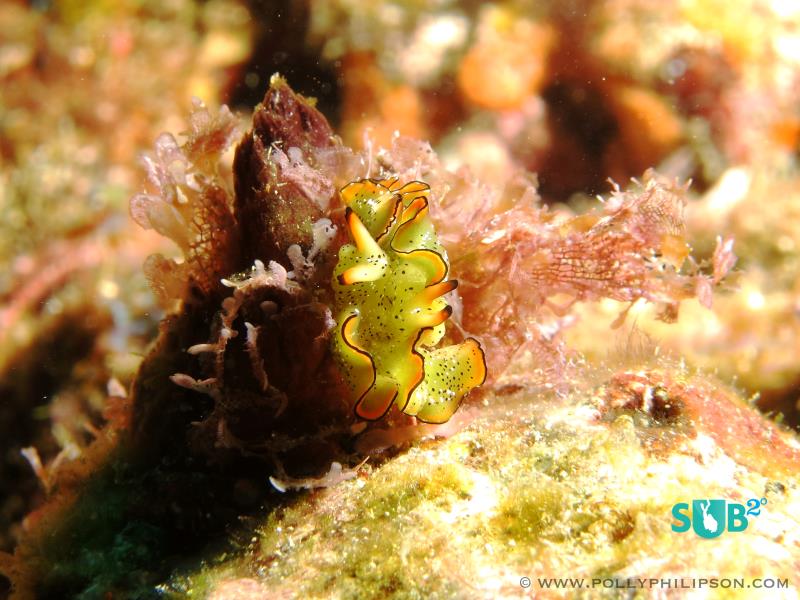 This site gains its name from the distinctive rock formations that rise out of the sea. It is known for an abundance of rare cherubfish and flameback angelfish. The steeply sloping patch reef descends beyond 80 feet, and a fast current skims divers across the prolific amount of giant barrel sponges. Look up at the end to see huge tarpon hunting just beneath the surface.
Manta Bowl
Averaging 40 feet, this rubble strewn basin appears to be nothing much to look at. However, get close to the bottom and you will be rewarded. Nudibranchs, crustaceans, and blennies litter this area. Stick with your eagle-eyed guide to see all the best critters that Tobago has to offer!
Tobago's marine diversity transcends what many other Caribbean islands have to offer. Some of the most distinctive Caribbean fish and creatures exist here. As a dive vacation destination, what Tobago lacks in finesse, it makes up for in natural beauty.
---
Further Reading
All Other Articles by Polly Philipson
Featured Posts
Often overlooked, the island of Guam is surrounded by fantastic diving. White sand beaches and calm, clear waters invite divers to explore the ocean and see the healthy coral and plentiful fish populations below.

Papua New Guinea is one of the world's best dive destinations and Milne Bay offers fantastic reef diving and muck diving in the same location. Clear waters and phenomenal creatures make for an excellent dive trip that's enti...

Shark feeding dives are no longer just for the avid diver or thrill seekers. Bahama's crystal clear waters are the best environment to come nose to nose with a frenzied school of sharks after they smelled the chum.