Identifying Your Gear

Keep your gear from getting mixed up with others by marking it with waterproof stickers.

Personalized Waterproof Stickers

Personalized Waterproof Stickers, like these from Active Images, can help to identify your gear. On busy dive boats many divers may have the same or similar gear and labels can help identify your own and help lost gear be retunred to you.

Stickers for your Fins

Lots of divers may have the same fins on a busy dive boat. A simple waterproof sticker with your name on it can help keep you find your own fins in a pile of many.

Marking Your Regulator

Marking your gear with something like a personalized waterproof label can help keep your gear from getting mixed up with others gear that looks similar on busy dive boats.

Mark Your Chargers and Camera Gear

Chargers and camera gear such as strobe batteries can easily get mixed up with on liveaboard boats or in camera rooms. Putting your name on them is a great way to identify your stuff.
0
Identifying Your Gear
It is a beautiful sunny day with crystal clear water and the ocean is calling to you. You pack up your dive gear, head out to your favorite dive boat and climb aboard, ready for an epic day of diving. Once on the boat you set up your gear, make yourself at home and become aware of several other divers with the same gear as you. After coming up from your first amazing dive, the dive guide takes your fins and mask and puts them in a pile with all the other fins and masks.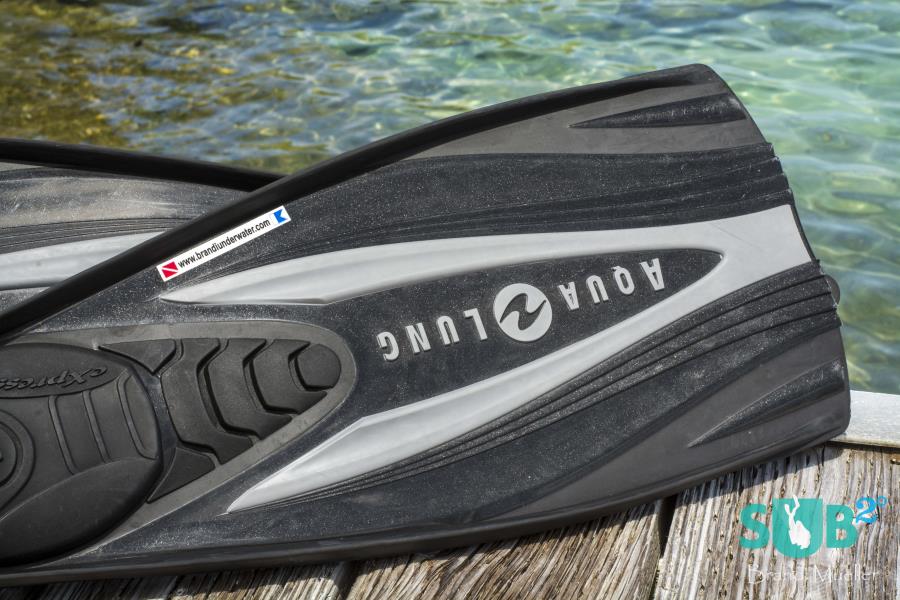 As you start searching through the heap of fins you find several fins of the same type and color as yours. Wouldn't it be easier to find your own if you had some sort of marking on them to make them unique?
This has happened (or will happen) to most divers at some point. Lots of dive gear looks the same and many divers end up buying the same great products. So how do you keep your stuff seperate from everyone else's?
On the next dive your divemaster hands you your fins, only one of them is two sizes to small and although the same brand and color, it belongs to the girl two tanks down.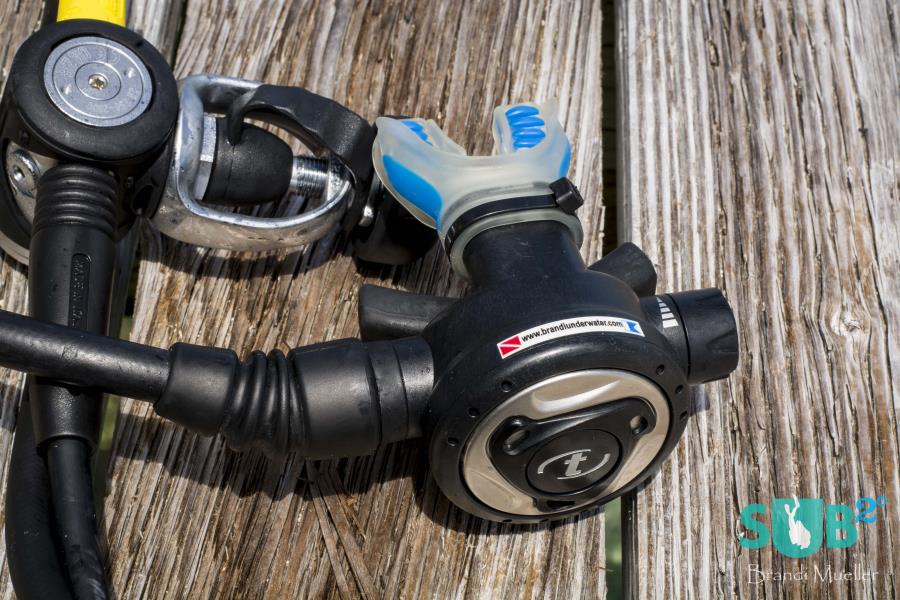 Even worse, after the last dive you realized you've misplaced your mask on the boat somewhere and you cannot find it. Wouldn't it be great if you could somehow identify all your gear so everyone would know which stuff belongs to you?
Sometimes stuff gets left behind and by having your name on your gear the dive shop can easily find out who the lost mask belongs to.
Waterproof stickers are a great way to do this. Companies such as Active Images make heavy-duty waterproof perosnalized stickers with your name (or whatever you would like) on them. With products like this you can mark your gear to keep it from getting mixed up with other divers and, in case something gets lost or misplaced, the gear can easily be recognized as yours and returned to you.
For me, putting my website on my gear also helps in advertising my photography website (which then gives an email address to contact me if I've lost anything.)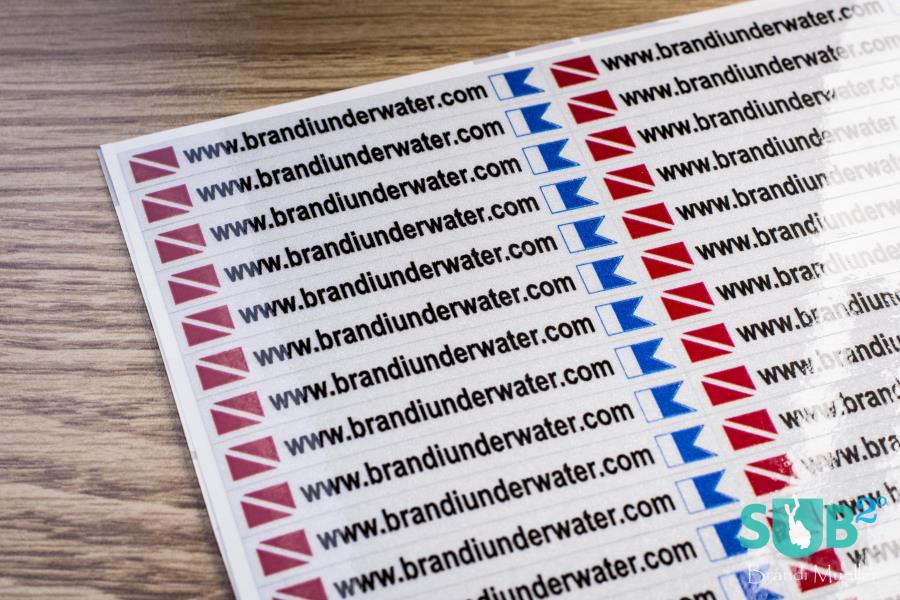 I like using stickers such as these for camera equipment and chargers as well. I've often found myself on a livebaord dive boat with a designated charging station and several other people have the same strobes and battery chargers as me. One small sticker identifies which are mine and prevents any confusion as to what belongs to who.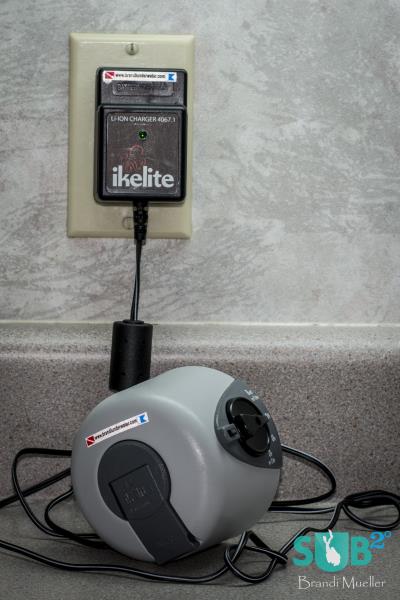 Marking your gear is one way of keeping your stuff organzied and safe on a dive trip. And who doesn't love stickers with their name on them? Waterproof stickers or something similar can prevent any confusion with your dive buddies as to which fins belong to which diver.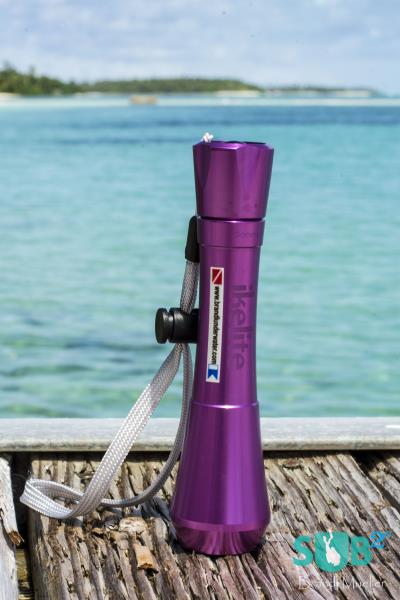 Featured Posts
Have you ever wished for a little extra boost underwater? Perhaps you are exhausted and your legs need a break or maybe you would like to further propel your fin kicks to keep pace with some elusive marine life. There are ma...

Snorkel with millions of non-stinging jellyfish in Palau's Jellyfish Lake.

Florida is one of the world's premier destinations for cave diving and Devil's Eye cave system should be on any cave divers list of places to dive when visiting the region.