Report
Thank you for helping us maintain a useful and accurate database of Dive Sites. Can you please tell us what's wrong:
Send
Cancel
Pelagic Magic Black Water Dive Site
Adjust location of Dive Site
Expand
DIVE SHOPS
LIVEABOARDS
DIVE SITES
Dive Site Registered by: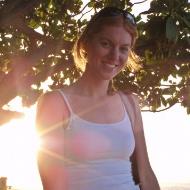 PADI Instructor Development Course (IDC) Staff Instructor
Dive Site Last Edited by: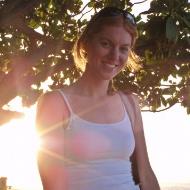 PADI Instructor Development Course (IDC) Staff Instructor
Advice for diving Pelagic Magic Black Water in United States
Pelagic Magic is an adventurous dive that takes place at night off shore of Kona, Hawaii. Dive boats usually take divers about three miles off shore where the water is several thousand feet deep and divers descend to around 30-50ft below the boat. The boat is not anchored or moored and drifts in the open ocean so divers are either clipped in to a line or holding a line attached to the boat.
It's never known what exactly will be seen on these dives. Many species of jellies, zooplankton, and ctenophores are common. Lucky divers may see small and colorful octopus or tiny endemic pelagic seahorses. Many larval state juveniles of species such as lobsters, shrimp, eels, and cephalopods float by. Larger creatures can be present as well including large school of squid and oceanic white tip sharks.
Most of Kona's dive shops offer Pelagic Magic several nights a week and some pair it with Kona's famous Manta Night Dive to allow divers do both amazing dives in one night. Be sure the dive shop you choose has been offering this dive for a while and check how many divers they take on each trip as it will be better if they only allow small groups. Find out how they attach divers to the boat and make sure you're comfortable with that set up. The Kona Aggressor II liveaboard usually includes this dive as part of their weekly itinerary as well.
Many dive shops require certain levels of experience before letting divers participate in this dive. Advanced Open Water certification and experience in night diving is highly recommended. Divers should have prior drift diving experience and have been diving in situations where you can't see the bottom. Make sure all your gear such as cameras and flashlights are attached to you because if they are dropped they will not be able to be recovered.
This dive is done year round although not during times of rough weather due to its proximity offshore.
Site Advice
Save
Save & Close
Close W/out Saving
Saving
We do not allow profanity to be used. Neither do we think it to be necessary in giving others advice on this dive site
Urls are not allowed
Dive Site Map
The list reflects the locations visible in the map. Please zoom out
This dive site has not yet been reviewed.
Be the first?