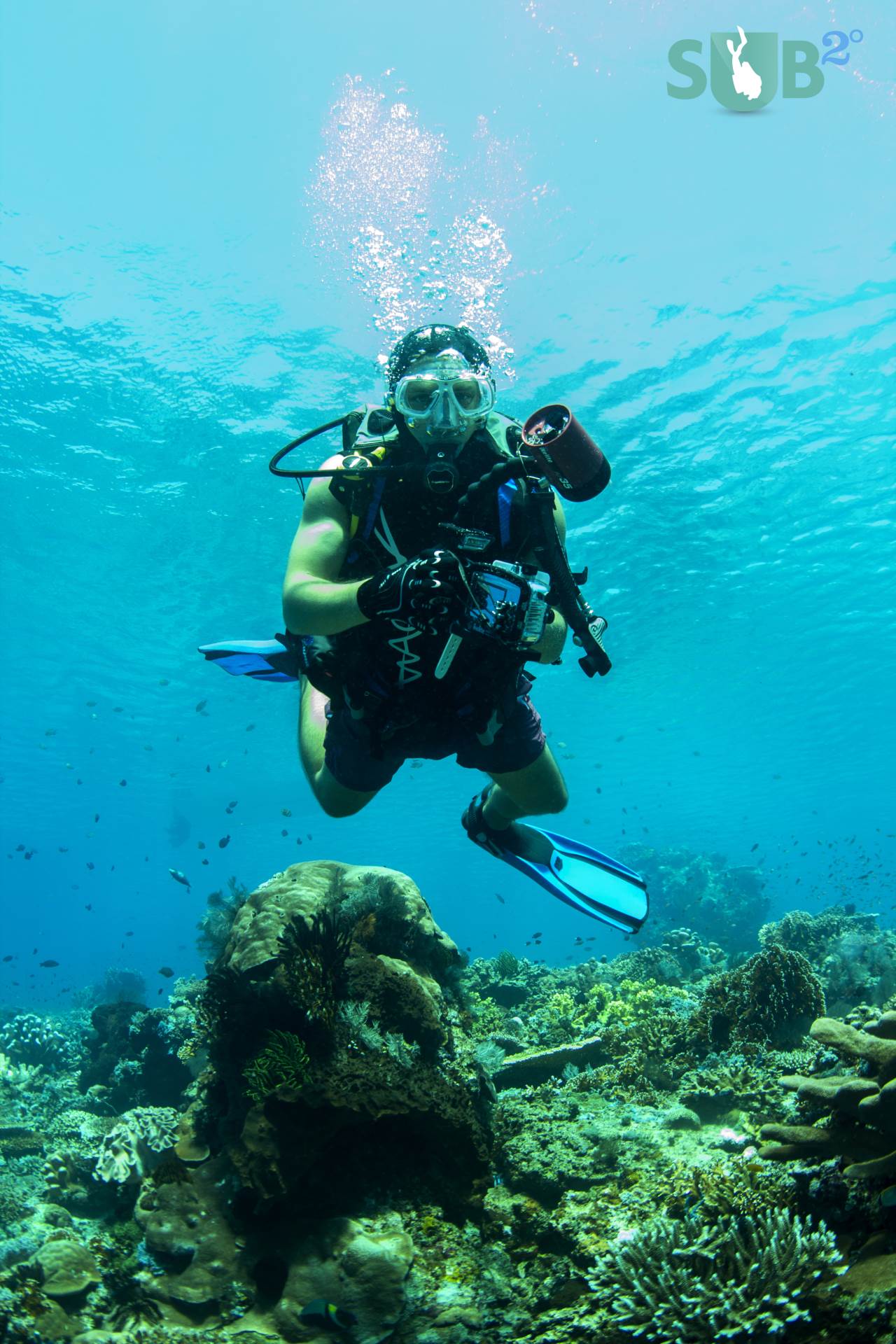 Published Jan. 7,
2014
0
The Right-Fitting Mask
Part of my job at Blue Season Bali is to manage the retail part of the business; that inevitably requires me to have extensive product knowledge and understand which items are best to promote to our customers, and to enhance their diving and snorkeling experience.
As one of our Top 20 most-sold items, I put a lot of attention into learning about masks and snorkels. Something I learned from the first day I went scuba diving is to have a right-fitting mask. Most of our customers don't just leave with a mask; they also buy snorkels to go with it. Therefore, I thought it would be great to share a few things to look out for when shopping for masks and snorkels. This blog post will focus on the masks; the next one will be on snorkels.
Masks
Silicon Skirt – is the plastic around the masks that touches your face. The skirt can be made out of rubber, but generally, it tends not to last that long. The first thing to check for in a mask is that it is a proper fit to your face, i.e. how well the silicon skirt fits on your face. As soon as you put the mask on, you need to suck in slightly (through the nose) and the mask should properly seal against your face. A right-fitted mask should stay on your face without using the strap. Generally, you tighten the strap just to stop it from shifting when you turn your head around, so you'll only need minor adjustments from the time it's purchased.
Low Volume vs. High Volume – the 'volume' of the mask is the amount of air or space inside the mask when it's placed against your face. Low volume is currently more popular, and preferable over a mask with high volume. The reason for this is that less water that can enter the mask, and therefore, it takes less time and effort to clear the mask.
Peripheral Visibility - I personally prefer the masks that are closer to your face, and the reason for that is that they give you a wider view out of the front and maximize your peripheral vision.
Other mask extras that manufacturers include are 'No Fog Lens' and 'Vision Enhancing Coatings'. In my opinion, there is no such thing as 'no fog lens', but it pretty much means that it requires less effort to keep the lens from fogging up. The latter is rare to find, but there are some masks out there designed for better vision underwater, made with special tinting and making underwater vision uber-clear.
Another thing that I learned on the job with masks is that burning the film inside the mask helps to get rid of fogging. Now, having saying that, DO NOT attempt this if you are not experienced or do not know how to do it, as you're risking burning the skirt as well! If done carefully, however, it makes defogging the mask a lot quicker each time.
When all of the above are met- or at least the first 2 paragraphs, you can then look at the 'cosmetics' such as choosing which color or buckle style you like. Nowadays, they come in different color combinations, and I'm definitely one of those girls who likes a tint of pink in my gear (fuschia, really).
A bit of advice for color maintenance is that if you buy a transparent-skirted mask, putting it under the sun too often will eventually turn the skirt's color yellow-ish, so try your best not to put your mask under direct sunlight. I figured that this is probably the reason why all instructors I know have black masks and snorkels.
Featured Posts
Have you ever wished for a little extra boost underwater? Perhaps you are exhausted and your legs need a break or maybe you would like to further propel your fin kicks to keep pace with some elusive marine life. There are ma...

Snorkel with millions of non-stinging jellyfish in Palau's Jellyfish Lake.

Florida is one of the world's premier destinations for cave diving and Devil's Eye cave system should be on any cave divers list of places to dive when visiting the region.