Imperial Partner Shrimp

Imperial Partner Shrimp captured during night dive atop a Sea Cucumber.

Pigmy Seahorse

Slightly larger than a grain of rice, Pigmy seahorses are a favorite Macro subject in Lembeh.

Chamberlains Nudibranch

One of countless nudibranchs found in Lembeh.

Peacock Mantis Shrimp

Mantis Shrimp proudly holding the record for fastest mechanical movement underwater.

Giant Frog Fish

Lembeh is home to a wide variety of Frog Fish patiently waiting for their next meal.

Magic Light

Strobe lights create a unique reflection in this close up opportunity.
1
The Bizarre and Amazing Creatures of Lembeh
Described by many as the muck diving capital of the world, Lembeh strait is also a heaven for UW photographers. Its dark waters are home to a magical and mysterious show of adaptation and beauty.
Nestled among towering volcanic peaks this narrow strait at the northern tip of Sulawesi is guaranteed to set a new standard for number and quality of unique and unforgettable encounters.
Geography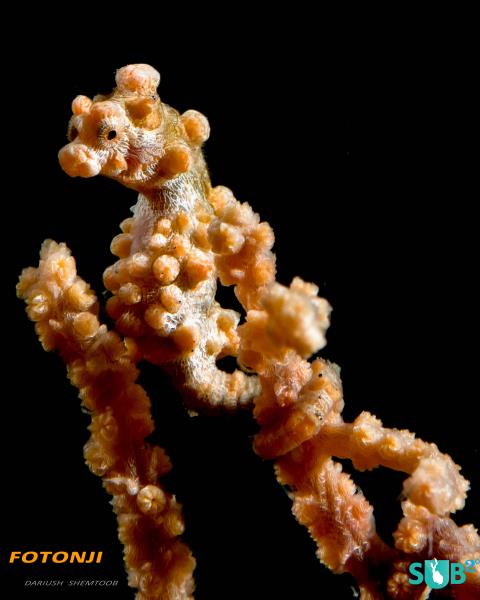 Sulawesi, world's eleventh largest island, is located at the center of the Indonesian archipelago. Remote and isolated, the island consists of 5 peninsulas physically separated by high volcanic peaks, stretching from its center to the deep seas surrounding it.
The central part of the island is rugged and mountainous; to the extent the 5 peninsulas have been isolated from each other. Access to adjacent points in the island is typically made by sea rather than land.
Lembeh strait is a narrow water corridor flanked from west by Bitung, a harbor city at the Northern tip of Sulawesi, and Lembeh Island from east.
Access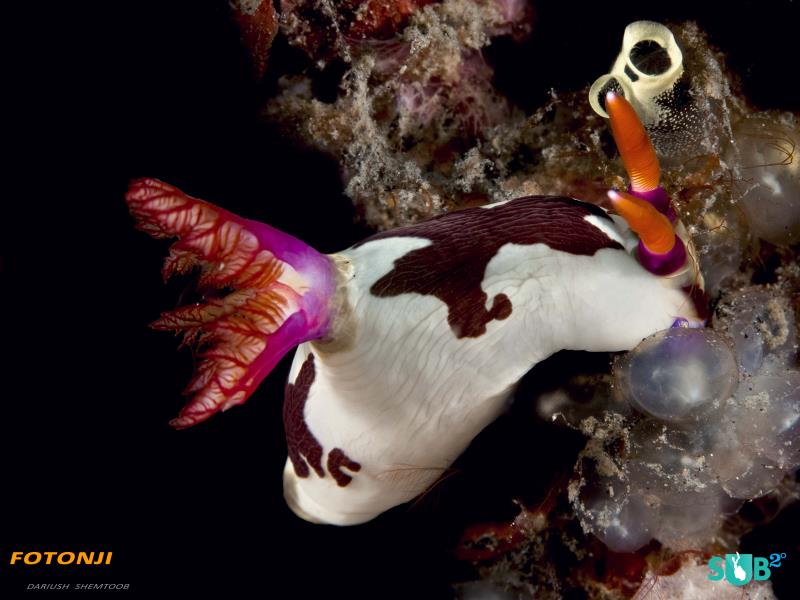 Manado, the provincial capital, acts as the main gateway to N. Sulawesi. Its international airport provides regular flights from various destinations within Indonesia as well as Singapore and Davao by SilkAir. Visa on Arrival can be obtained for many passport holders (including US) for a $25 fee. Overstays are subject to fines and prison terms!
Most visitors to Lembeh arrive in Manado with pre-arranged transport service through the dive shop/resort from Manado to Bitung. It's a 2-3 hour car ride, averaging $60 per passenger, followed by a short 10 min boat ride to cross the strait. This is a highly recommended option due to relative remoteness of the sites, limited communication abilities of local drivers and potential for delays.
Dive conditions and attractions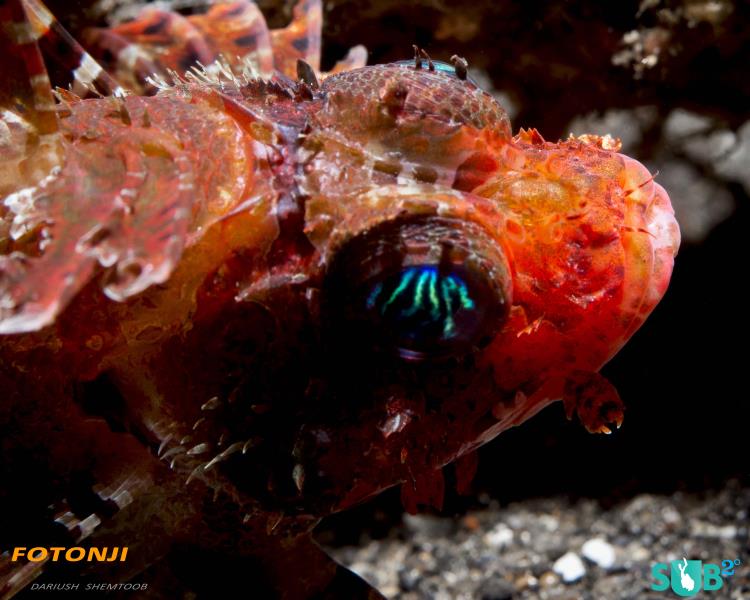 Lembeh Strait is well known among divers in general and underwater photographers in particular as the best muck diving destination on the planet. Thus far, it managed to escape big tourist developments and the existing resorts and dive shops cater to dedicated divers from all corners of the world.
Arriving at Bitung's busy and littered harbor, after a 3-hour car ride from Bunaken's international airport, you'll witness a bizarre sight – numerous abandoned and rusty ships, floating litter, volcanic mountain tops peaking above low-hanging clouds, and Lembeh's most distinctive characteristic: its dark volcanic sand.
Dive operations and resorts of varying quality and size can be found on the steep water front hills on both sides of the strait – Bitung and Lembeh Island. All 50+ dive sites of the strait can be reached from any resort on a 10-20 min ride with a small boat - with the exception of the coral gardens on the ocean facing side of Lembeh Island.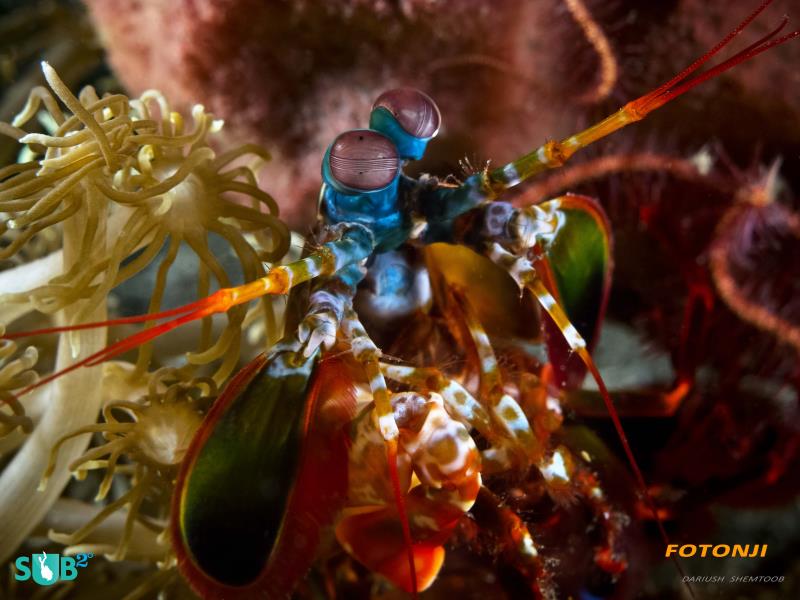 Dive boats are typically small and carry no more than a handful of divers. Being a popular underwater photography destination with very limited visibility and "Macro" subjects, most operators average about 2 divers per dive guide!
Lembeh is a year round dive destination. Water temperatures range between 27-29C with July-August being the coldest months when water temperatures drop to 26C. Thermoclines are common year round and can be expected in most dives.
A 5mm full suit is highly recommended, particularly for photographers. Currents in the strait are very minimal and gentle compared to other Indonesian destinations. However, even these gentle currents present a challenge when dealing with minuscule macro subjects and the "temperamental" sandy bottom.
Rain is a daily occurrence in the area and lasts between 5-30 min. However, it has very limited impact on visibility, causes no temperature swings, and in many cases is helpful – more creatures are visible.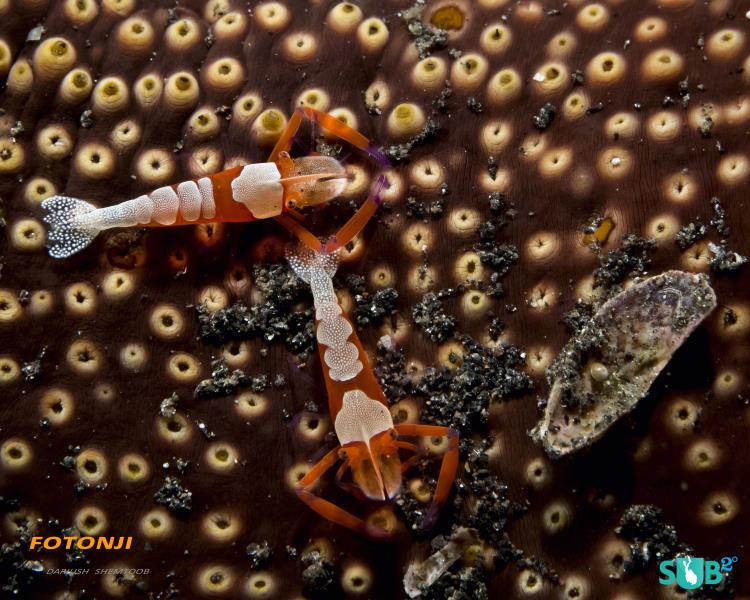 Perhaps now is a good time to talk about the volcanic sand. Unlike many of the tropical paradises destination divers frequent, Lembeh has a unique feature- its volcanic dark (almost black) sandy bottom. Although particularly attractive to underwater photographers as a perfect isolating background with minimal reflective quality, it presents a challenge as it can be very easily stirred and demands a unique etiquette.
As a matter of fact, all reputable dive operations in the area will request upon arrival that you watch an orientation video. This invaluable presentation will demonstrate how to avoid stirring the bottom, remaining respectful to your fellow divers and most importantly being aware of the environment and protecting the creatures.
In Lembeh, you'll come face to face with some of nature's best camouflaged creatures! Furthermore, Lembeh is home to some of the smallest and most poisonous UW creatures, such as the Blue Ring Octopus and Flamboyant Cuttlefish.
IMO, the best preparation one can have before visiting Lembeh is to brush up on Buoyancy control and read as many trip reports from this area as possible. I'm particularly partial to Underwater Photographers' reports as they concentrate on creatures, behaviors, risks, and peak buoyancy.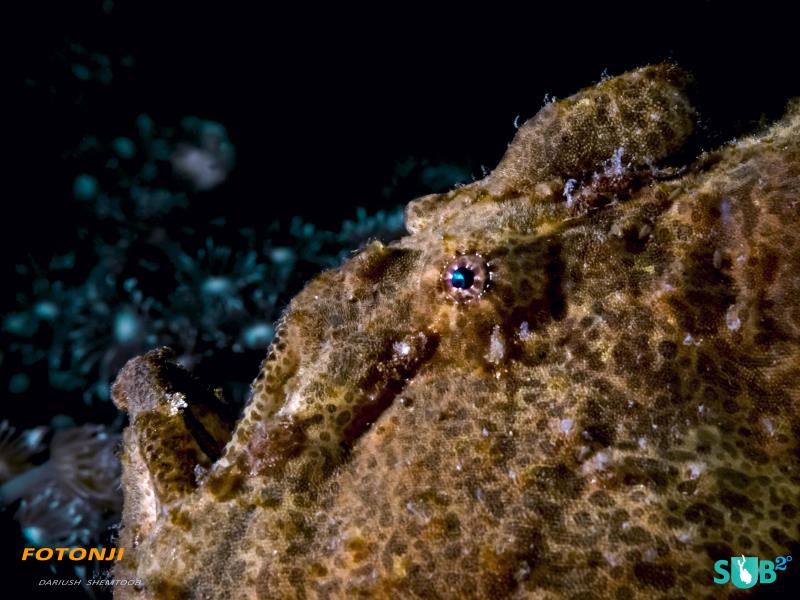 To discuss the various creatures and behaviors to be expected in Lembeh, even to simply list them, is far beyond the scope of this short blog post.
While it's typically touted as a muck destination, encounters with much larger fish ranging from Crocodile fish to even whale sharks are common. This very long list of unique and rare encounters doubles in length during night dives – an absolute must in Lembeh.
Diving in Lembeh is the ultimate Jurassic underwater experience belonging on any diver's bucket list.
---
Further Reading
All Articles by Dariush Shemtoob
Overview of Scuba Diving in Indonesia
Directory of Dive Sites in Indonesia
Directory of Dive Shops in Indonesia
---
Featured Posts
Often overlooked, the island of Guam is surrounded by fantastic diving. White sand beaches and calm, clear waters invite divers to explore the ocean and see the healthy coral and plentiful fish populations below.

Papua New Guinea is one of the world's best dive destinations and Milne Bay offers fantastic reef diving and muck diving in the same location. Clear waters and phenomenal creatures make for an excellent dive trip that's enti...

Shark feeding dives are no longer just for the avid diver or thrill seekers. Bahama's crystal clear waters are the best environment to come nose to nose with a frenzied school of sharks after they smelled the chum.