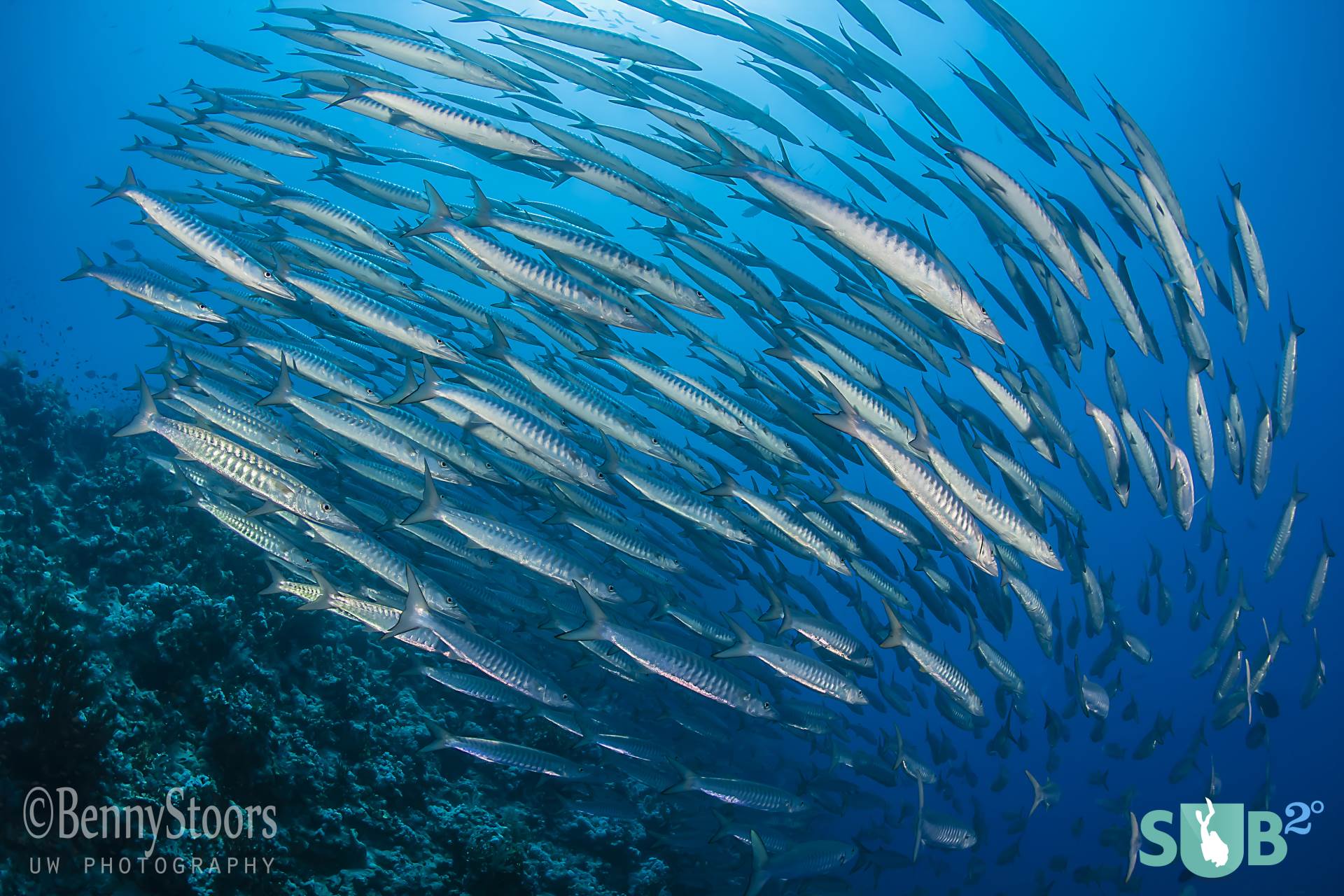 Published Nov. 26,
2013
0
Shark Reef
Some dive sites are really, really special. Regardless of how many times you've dived a particular site, every time you do, you know you are in for some new revelation. Or some surprise. Or something very exciting. And no matter how often you dive there, as soon as you get out of the water, you always feel you want to dive "at least" one more time.
Shark Reef is one of these special dive sites. It's located at the very southern tip of the wedge-shaped Sinai peninsula, which separates two different kinds of waters: the Gulf of Suez in the west, connected to the Mediterranean, with a relatively shallow sandy bottom, and the much deeper and warmer Gulf of Aqaba on the east. Exactly where these waters meet, two "twin" reefs, Shark Reef and Yolanda Reef, stick out further south at the tip of the peninsula, connected to each other and to the mainland by what is known as the "saddle".
The two water masses create really special environmental conditions that the whole area had been declared a National Park in 1983. Needless to say, marine life here is at its very best - not only in terms of "quality" (some fish and coral species are endemic of this place) but also in terms of "quantity", especially - but not only - in the summer. Wherever there's current, there's life – and here it really blooms.
Shark Reef is definitely not recommended as a shore dive because of its -sometimes- extremely unpredictable currents. The best way to enjoy the dive site is by boat - boat trips to the Ras Mohamed National Park are scheduled daily by the diving centers operating in the Sharm El Sheikh area despite the Egyptian political situation. This area has never experienced any trouble and, to be honest, the decreased affluence of tourists has actually helped the reefs.
Let's dive. You "normally" jump along the steep vertical wall of Shark Reef, and under your fins you have 800 meters deep blue water. Once you deflate your BCD, you are literally surrounded by hundreds of twinspot snappers (Lutjanus bohar), while all around you batfish, jackfish, tunas and barracudas almost compete for your attention, together with big predators - especially in the summer – that patrol the area: grey reef sharks (Carcharhinus amblyrhynchos) and blacktip sharks (Carcharhinus limbatus). The current is normally quite strong, and the meeting of these two different waters sometimes creates swirls and vortexes, so it's not uncommon to see your bubbles in front of you or right under you!
Once you get to the "saddle" your environment changes; lots of hard corals on the sand constitute the perfect habitat for giant moray eels, groupers, scorpionfish, crocodile fish and napoleonfish. If the current allows it, you can then proceed northwards towards the mainland to inspect the backside of Shark Reef and, in ideal current conditions and with good air consumption, you might even go around Shark Reef a second time. Otherwise you can proceed to Yolanda Reef, a larger and longer reef that first forms a wide plateau, sloping down from approx. 10 to 23 meters, and then becomes a vertical wall. Whether you dive it shallow at 10-12 meters or deeper at 20 meters, keep one eye on the rich coral reef life and one eye in the blue, because anything can appear here - dolphins, eagle rays, mantas, and sharks, and - it happened - even whale sharks and sunfish (aka Mola mola)! If you decide to dive the backside of the reef instead, get ready for big groupers, turtles, napoleons schooling up with jackfish, and huge moray eels. Keep an eye on the thousands of small Anthias in order to second-guess the intensity and the direction of the current, as it might change suddenly.
At the end of the reef, you reach a sandy slope where the Jolanda, a ship that transported toilets, sinks, bath tubs, plastic sheeting and several containers of general goods to Aqaba, left its cargo after crashing onto the reef during a storm in 1981 and sinking definitely in 1985. Despite the occasional diver with bad taste in photography, it is actually very nice to inspect the toilets, the sinks, and the bath tubs - and yes, there's also a BMW! Marine life there - blue-spotted stingrays, moray eels, groupers, crocodile fish and stone fish - have literally conquered the place. This is where you "normally" do your safety stop and inflate the SMB – but according to the current conditions the dive guide may plan the dive differently.
Regardless, when you resurface, you always wish your tank was twice as big or maybe that somebody could install a compressor on the top of the reef... because this is when you are already planning your next dive here – and you know that every time something new is about to happen.
Featured Posts
Papua New Guinea is one of the world's best dive destinations and Milne Bay offers fantastic reef diving and muck diving in the same location. Clear waters and phenomenal creatures make for an excellent dive trip that's enti...

Shark feeding dives are no longer just for the avid diver or thrill seekers. Bahama's crystal clear waters are the best environment to come nose to nose with a frenzied school of sharks after they smelled the chum.

The last and only habitat for the Komodo dragon, the waters of the national park are home to some of the most amazing displays of life.