Sandmarc Aqua Mask

The perfect compliment to any scuba diver's gear kit: Sandmarc's Aqua Mask built to mount a GoPro.

Sandmarc Aqua Mask

My dive buddy show's off the new Sandmarc Aqua Mask.

Sandmarc Aqua Mask

My dive buddy Mike with the Sandmarc Aqua Mask.
1
Sanmarc GoPro Aqua Maks Review
The Mask
Sandmarc makes GoPro accessories for adventurers and that includes divers. Their latest product is the Aqua Mask, a mask made for scuba diving that has a built-in mount for a GoPro camera.
I took the mask for a test dive and also let a few of my friends try it out and overall we found it to be a neat product that made documneting our dives easy and fun without having to think much about it.
The mount is in the middle of the top of the mask, so the camera is out of the divers view, and hands-free. It also comes with a floaty that protects the camera.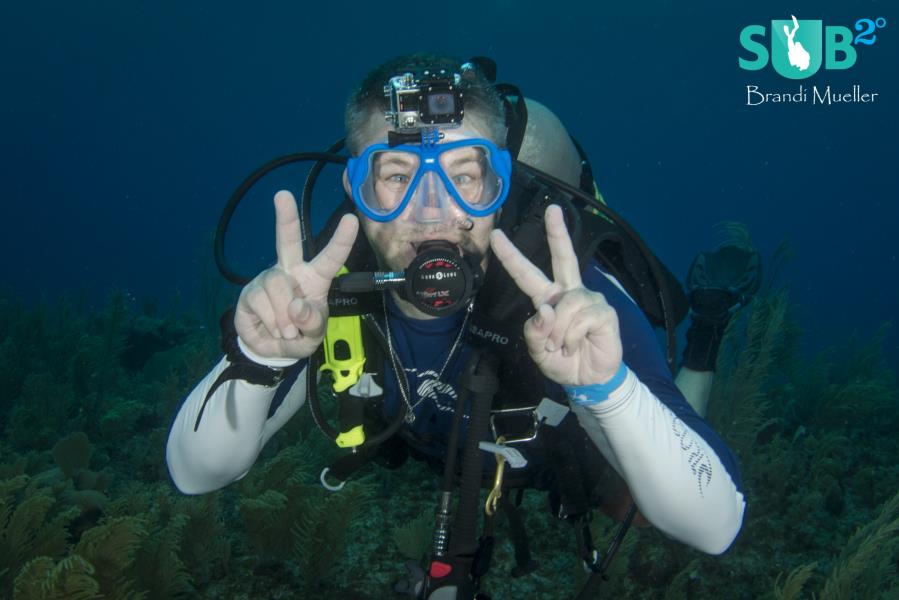 I had a few worries about the mask, mostly that it wouldn't be comfortable or fit most divers. Most divers have faces of different sizes and shapes and not all masks fit every divers, however, both my dive buddy and I found it fit comfortably, didn't leak, and the skirt was made of a soft, flexible silicone that was really quite comfortable.
I also wondered if the video would come out steady.
I had never given much thought to how steady our heads were underwater. After a few tests dives I was quite surprized that overall the video was more steady than I usually would get by hand-holding the GoPro.
There were a few times where I turned my head fast which creates video that can make viewers feel a bit seasick, but after editing out the few times that happened, the video turned out clear, steady, and overall quite good.
Often when diving with a hand-held GoPro I turn the camera on and off, sometimes missing moments of action. I also usually also dive with a large dSLR still camera and holding both gets difficult with the GoPro often being left in my BCD pocket and forgotten about.
With the Aqua Mask I turned on the video at the begining of the dive and it continuoulsy filmed the whole dive. I didn't miss a thing (mostly I forgot it was there and recording) and I was trilled to get home and have my whole dive capturued on video with nothing missed.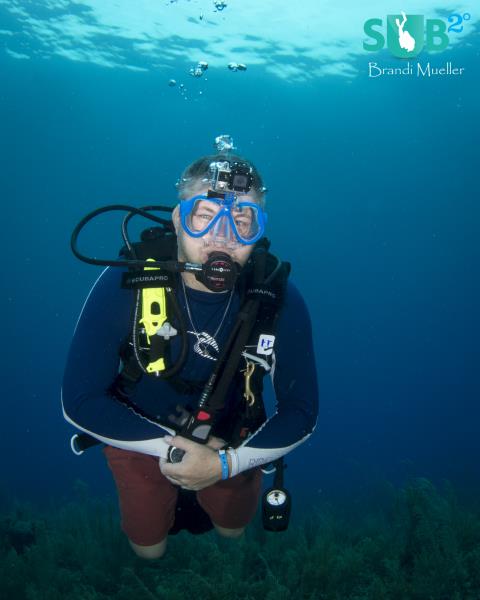 As long as my head was looking straight ahead or down my exhaled bubbles didn't show up in the video, but if I looked up the bubbles would go in front of the screen and show up in the video (which was also easy to edit out.) When shotting with my dSLR sometimes my large camera was in view of the GoPro, but that sort of added to the video showing the dive exactly how I saw it.
Overall my dive buddy and I really liked Sandmarc's Aqua Mask and we look forward to using it often on future dives.
Featured Posts
Have you ever wished for a little extra boost underwater? Perhaps you are exhausted and your legs need a break or maybe you would like to further propel your fin kicks to keep pace with some elusive marine life. There are ma...

Snorkel with millions of non-stinging jellyfish in Palau's Jellyfish Lake.

Florida is one of the world's premier destinations for cave diving and Devil's Eye cave system should be on any cave divers list of places to dive when visiting the region.