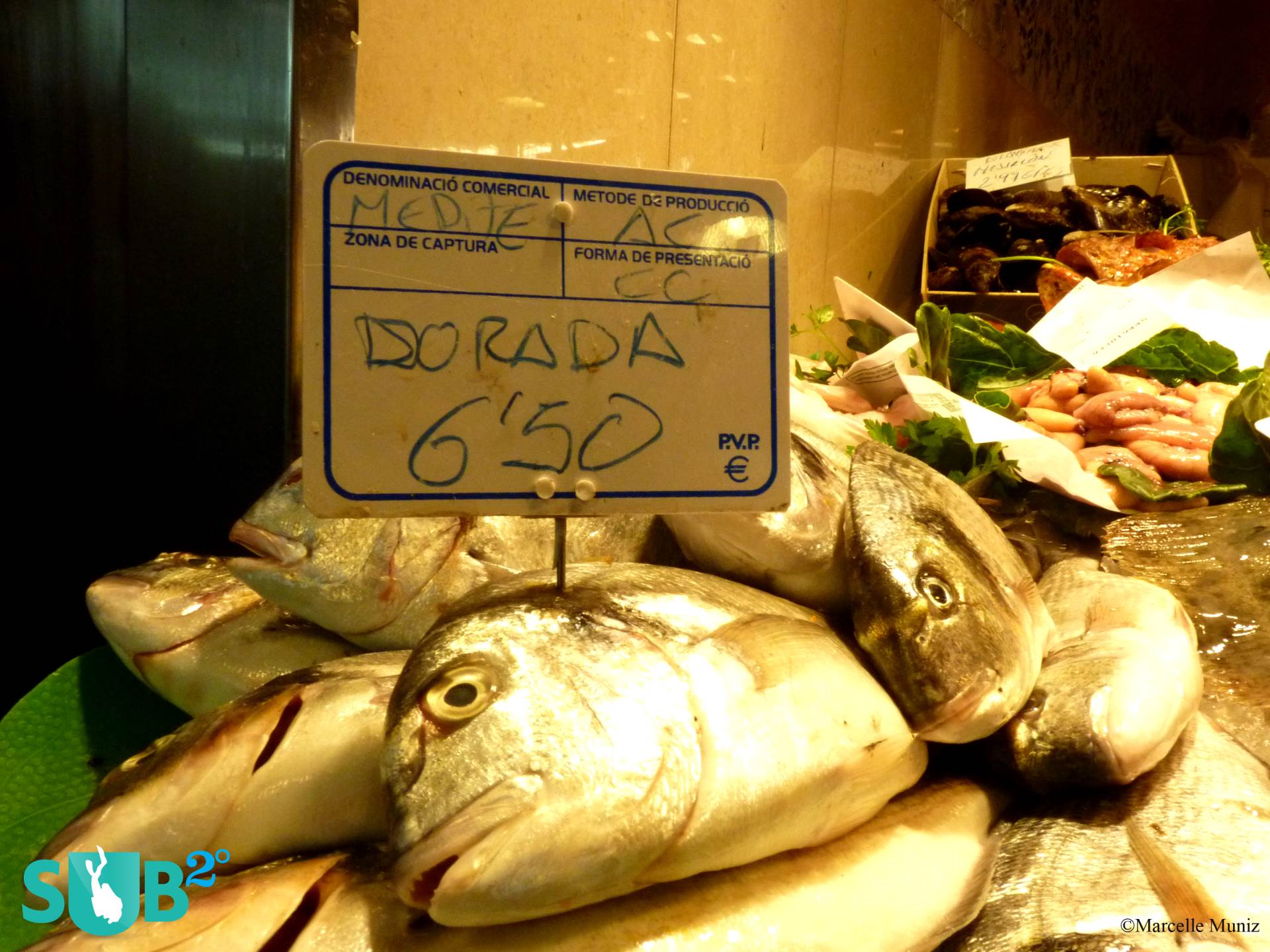 Published Sep. 4,
2013
0
Ocean Threats Series - Overfishing – Part II
WHAT CAN WE DO ABOUT IT
Information is power
There is still time to save our fish stocks, as long as appropriate measures are taken now! The first step is to get informed. There are a number of documentaries and books out there to help you understand the subject. Some of my favorites are:
The end of the line – A book written by journalist Charles Cloverand, and later on transformed into a documentary directed by Rupert Murray. It is considered a reference on the subject, and the first major documentary to cover the topic.
Sea the truth – Covering ocean health as a whole, including overfishing, pollution and climate change. Besides important scientists of the field, this documentary also features underwater photographer Dos Winkel.
Hugh's Fish Fight – With a series of episodes, Hugh is engaged on a mission for sustainable fishing in the UK and worldwide, defending causes like the establishment of Marine Conservation Zones and decreasing of discards. It is totally worth it to keep following his work!
The unnatural history of the sea – This book, written by professor Callum Roberts from the University of York, will take you on a historical journey on the origins of industrial fishing, and impacts on ocean ecosystems and human communities.
The impact of fisheries on marine ecosystems –Canadian researcher Daniel Pauly presents 5 articles originally published in Nature and Science journals, covering the impacts of modern industrial fisheries on the marine environment.
Sharing is caring
Second step is to spread the information! And luckily for us, this has never been easier! Facebook, Twitter, Instagram and other social networking websites are great to inform your friends about the problems you worry about and say that you care. If you have a blog, write about it; if you are a teacher, teach your students. Try to reach as many people as you can. Remember that maybe some of your friends don't take any action simply because they are not aware of the problem.
You are what you eat
On a more practical point, are you eating sustainable food? Making healthy and environmental friendly seafood choices can be overwhelming, but there are websites you can use to guide you on tackling this issue. Some of them are Fish2Fork, which reviews seafood restaurants according to environmental standards, and Monterey Bay Aquarium, Sea Choice and Good Fish Guide, to help you with wise decisions at the grocery store. Basically, there are a few simple rules you can follow:
Avoid the big fish, like tuna, salmon and swordfish. They are often the most vulnerable species. They are also the ones with more accumulated toxins, due to longer lifespan and more lipids.
Give preference to smaller species lower in the food chain, like clams, oysters, mollusks, anchovies, and sardines.
Always consider the fishing methods. Prefer artisanal methods as line or net, and avoid the ones caught by trawling.
And spread the word! Tell your family and friends why you are avoiding certain fish, and maybe they will join the fight. Remember that the fishing industry, as any other, is supported by demand. If we decrease the demand, we might decrease the damage!
Government initiatives
Unfortunately we cannot do everything by ourselves – we need our government to take straightforward initiatives to address the matter. Start pressuring your government! Here are a few measures that should be implanted in order to assure healthy fish stocks for the future generations:
Limit fishing subsidies. What most people don't know is that fishing activity is subsidized in most countries. That means that besides the profit from selling the fish, industries also get money from the government for this. Yes, that sounds crazy, so the first step our government should take is to limit harmful subsidies.
Efficiently set up laws and fish catch quotas suggested by the scientific community, combined with monitoring and enforcing these laws.
Providing incentives for environmental safe fishing techniques that prevent by-catch and habitat destruction.
Encouraging alternative methods like fish farming and aquaculture (provided the environmental impact of such activities are also assessed).
Organization of no-take marine protected areas to ensure safe refugee for species spawning and nursing.
Our appetite and greed for fish is exceeding the oceans ecological limit, and it is up to us to stop this nonsense, before it is too late. We need everyone for this fight!
---
This is a post on the series Ocean Threats. In the series, we will discuss the main issues menacing oceans worldwide: the state of the problem, how it can affect ecosystems and people, and practical ideas of how we can help keeping our seas healthy. Are you ready to fight for our ocean? Then, ahoy mate, jump aboard!
Featured Posts
Every year, between June and September, hundreds of whale sharks can be found in the deep waters northeast of Isla Mujeres, Mexico.

Thanks to Discovery Channel's popular «Deadliest Catch» TV series, the red king crab has become known across the globe. Native to the north Pacific, this armored behemoth has invaded Norwegian waters and is considered a dang...

Analyzing manta conservation in the context of marine conservation as a whole. (Part 1 of the series)