Diving the skytrain

Diving the C47 "Skytrain" airplane in southern Turkey.

A legendary aircraft underwater

One of the engines ( Pratt & Whittney 14-Cylinder ).

Pilot's workplace

Lots of interesting small details in the cockpit of the Dakota.

Roundtrip

A very different style of exploring an airplane - exclusive for divers only!

Diving the skytrain

Diving the C47 "Skytrain" airplane in southern Turkey.

Dive the Skytrain

Exploring the DC3 "Skytrain" aircraft. Lots of potential for uw photography!
3
Now that's a huge aircraft! Diving the Dakota DC3 in southern Turkey
Wreck diving exerts a special fascination to divers all around the world. Names such as "Thistlegorm", "Andrea Doria", "Haven", "U-WHO", "Carnatic" and many more are whispered respectfully and highlighted in diver logbooks, as some of them are considered the pinnacle of wreck diving. Logically, most of the wrecks underwater are sunken ships, but there are submarines, cars & tanks. Even airplanes!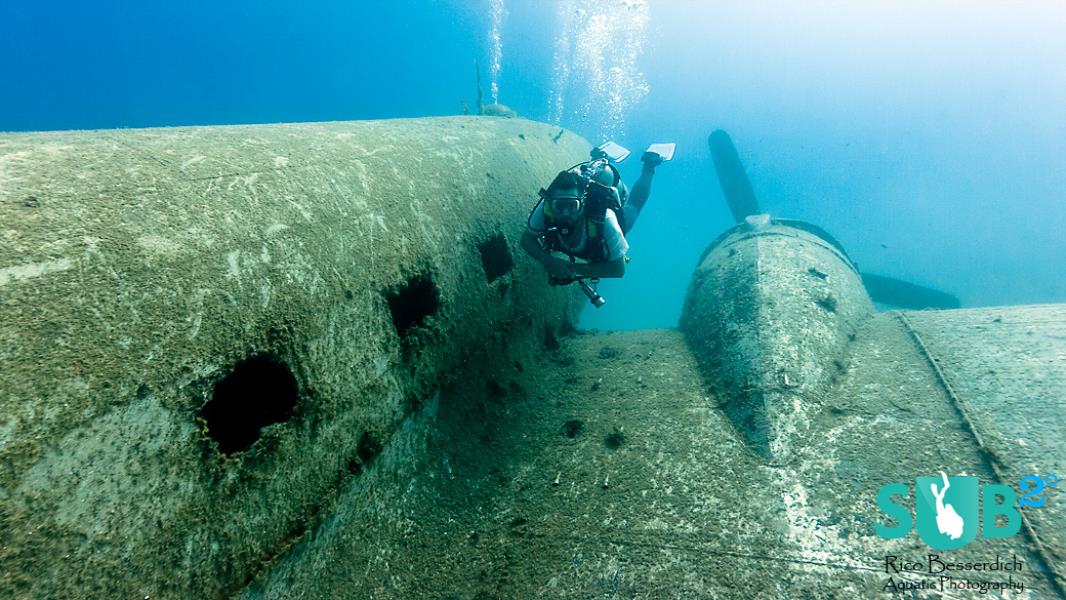 Not as famous as the "Andrea Doria" and surely not as frequently penetrated by divers as the "Thistlegorm" but definitely worth a dive, is the "Dakota", an airplane wreck located near a place called Kas, Mediterranean Sea, on the south coast of Turkey.
The correct name of this aircraft is DOUGLAS C47/DC III "Skytrain". In civil aviation, it is known as "DC3"; in military usage, it was named "C47". Originally this plane was designed as a "DOUGLAS Sleeper Transport", providing flight passengers the possibility of a proper nap during travel. This concept was cancelled later on and the beds were replaced with seats.
The very first DC3 performed its takeoff in 1935, 78 years ago. It was the most successful airplane model of its time and around 13,000 DC3s were built, the last one in 1945. Some of them are still flying, for example in Bolivia and in the Kingdom of Tonga.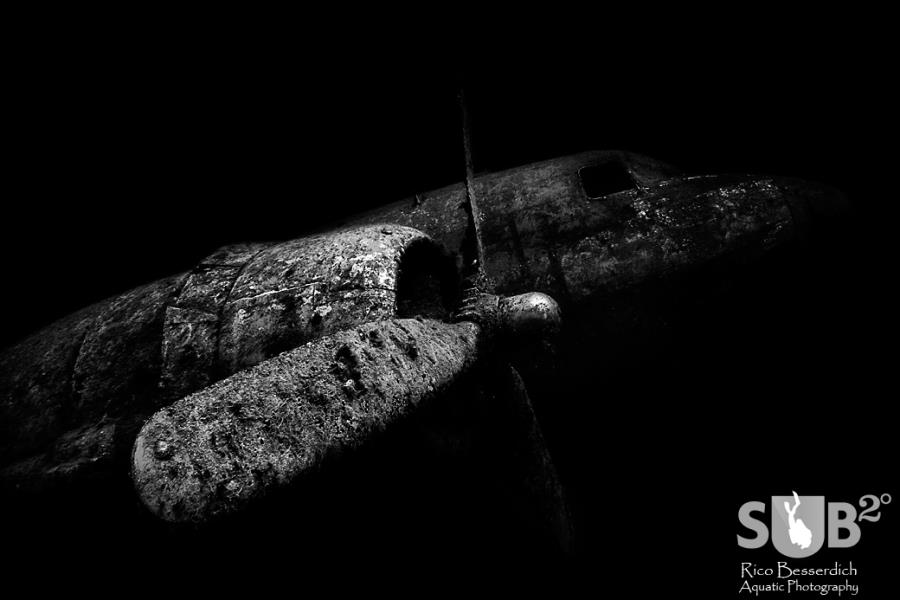 There is no dramatic background story of our airplane wreck in Turkey. It served as a transporter for parachutists in the Turkish air force, and was donated to local dive centers after retirement to act as new artificial reef, and as a new dive attraction, of course. The sinking of the airplane at its final resting place happened on July 1st 2009 and was performed so smoothly that the DC3 lays now fully intact on the sandy seabed. It appears like it is just getting ready for its next take off ;-)
There is not much around the wreck, only sand and a little sea grass. This "isolation", however, boots the visual effect when approaching: when swimming to it, you first see only a dark shadow; the closer you get, it turns more and more into a huge plane.
The engines, wings, cockpit, rudder and landing gear are all intact. A big door at the main hull, where the parachuters used to jump off the plane, provides access to the inside of the "Dakota". The main cabin is quite empty but if you swim to the direction of the cockpit you can explore the working place of the navigation officer and the cockpit itself.
There are lots of details to explore in the cockpit, and you'll get an idea about working places of pilots 78 years ago – almost back to the roots of aviation.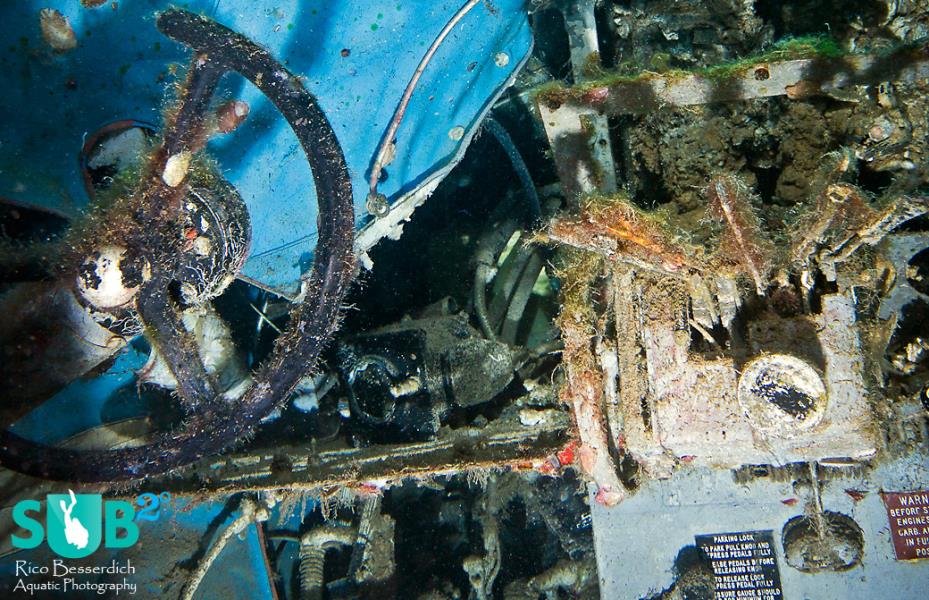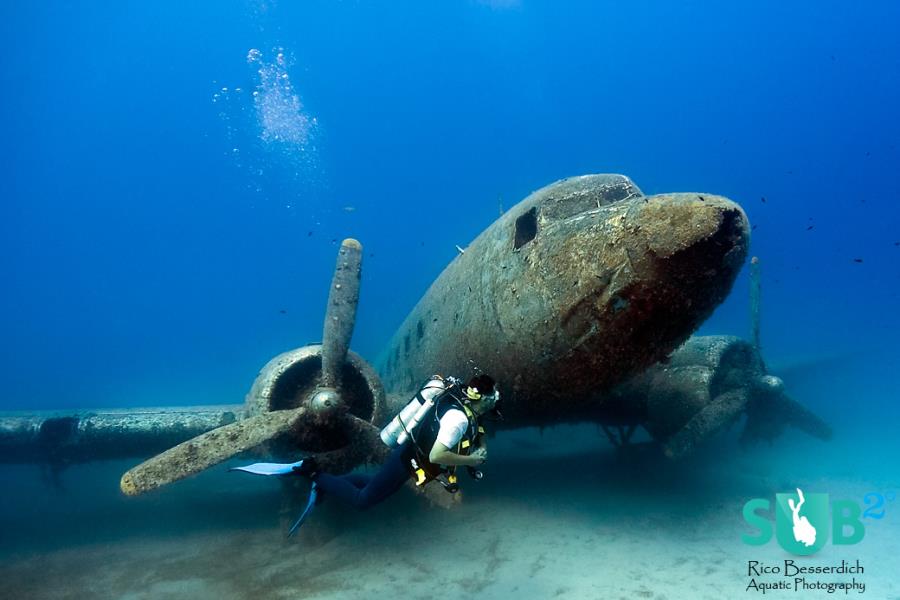 Technical details:
Type/Name: Douglas DC3 / C47 "Skytrain"
Manufacturer: DOUGLAS Aircraft Company, USA
Build: 1935 to 1945
Length: 19,65 Meters
Wingspan: 28,96 Meters
Weight: 12,25 tons
Engines: 2 x Pratt & Whittney 14-Cylinder, 882 kW each
Maximum speed: 360 km/h
Crew: 3 persons
Seats: 28-35
Usage: civil and military cargo and passenger transport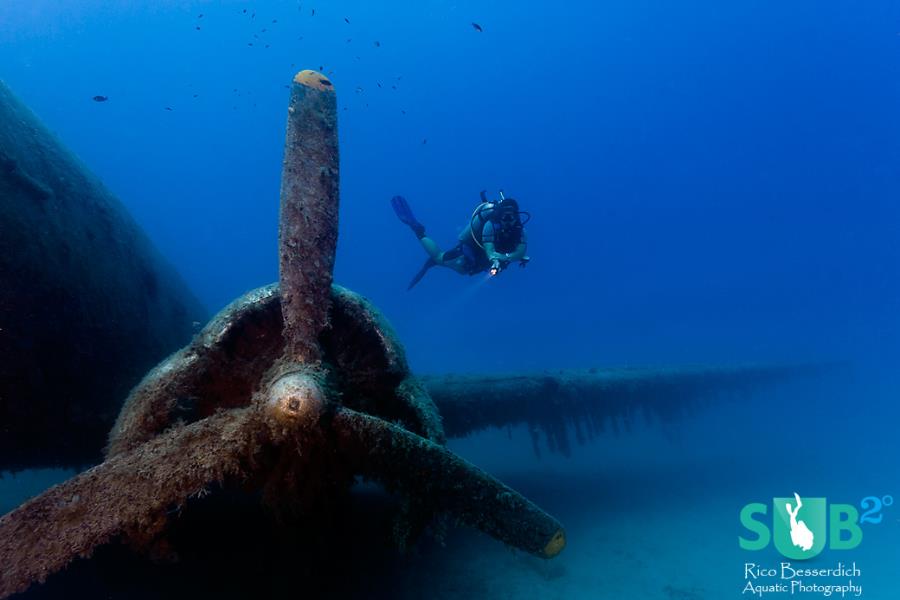 Dive sport details:
Name: "Lighthouse/Dakota"
Location: Kas/Antalya – Turkey
GPS coordinates: 36°10'53.15"N, 29°38'34.51"E
Depth: 17-26 meters
Best time to dive: June to October
Further Reading
Featured Posts
Often overlooked, the island of Guam is surrounded by fantastic diving. White sand beaches and calm, clear waters invite divers to explore the ocean and see the healthy coral and plentiful fish populations below.

Papua New Guinea is one of the world's best dive destinations and Milne Bay offers fantastic reef diving and muck diving in the same location. Clear waters and phenomenal creatures make for an excellent dive trip that's enti...

Shark feeding dives are no longer just for the avid diver or thrill seekers. Bahama's crystal clear waters are the best environment to come nose to nose with a frenzied school of sharks after they smelled the chum.