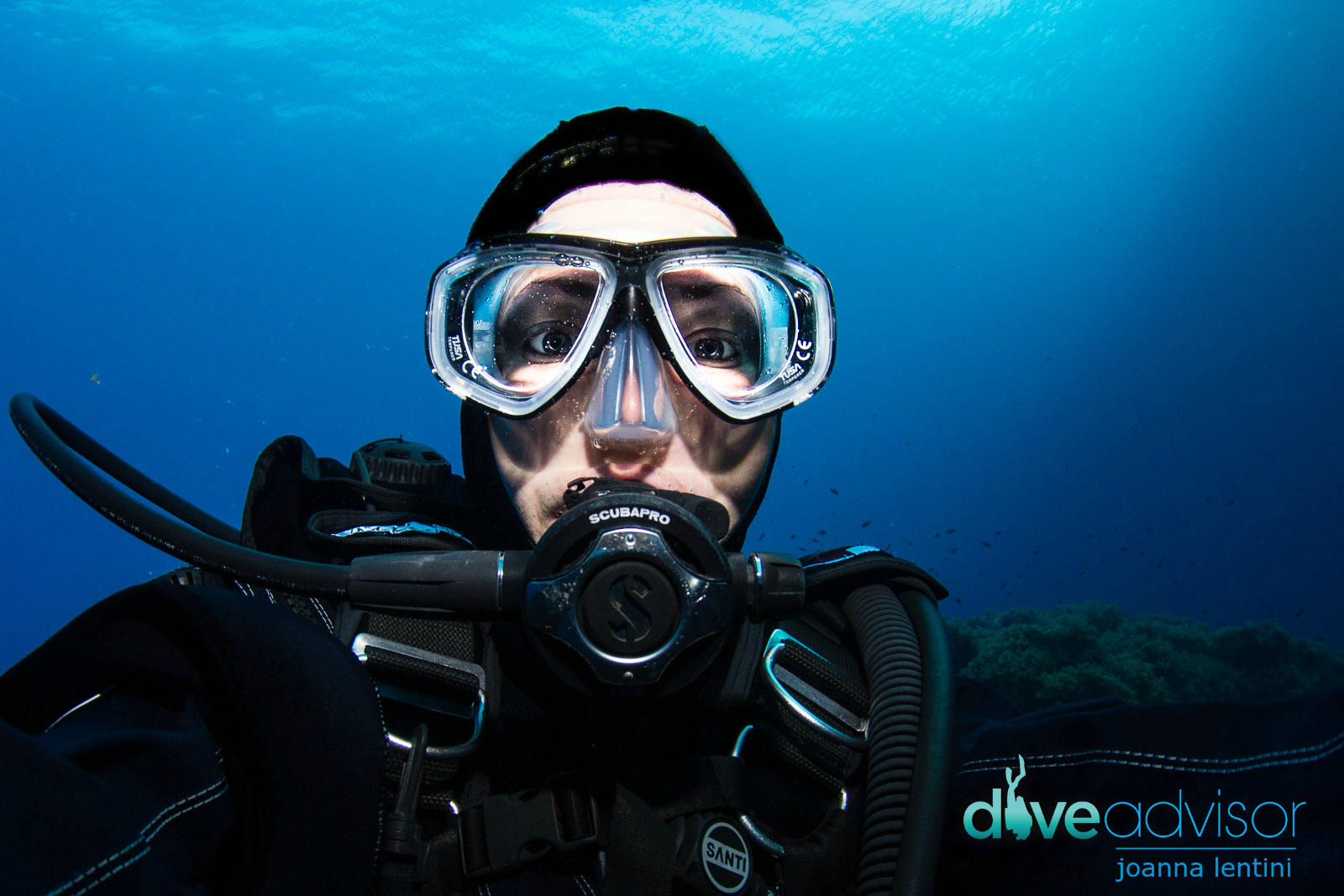 Published May 5,
2015
0
Mask Review: TUSA Splendive IV with prescription lenses
The Decision
Everyone has been there. You're standing in front of a wall of shiny new masks and you can't fight the urge to plunge your face into each and every mold with the deepest breath you can muster. Suctioning the mask to your face you proceed to mumble to your buddy, "How does it look?" Depending on the fit and the amount of practice you've had, the mask either stays put or almost falls to the floor.
At this point your buddy might say it looks awful or worse yet "Yeah, it looks good" which really means a whole lot of nothing. And after a few head turns in the mirror you've found yourself at the cashier's counter passing over a nice chunk of change to an amused sales clerk.
The Trial
Fast forward a bit, you're in the ocean descending to the reef below and you start to get that dreaded feeling of an irritated contact lens. A knot begins to form in your stomach as you remember shunning the prescription masks the vendor tried showing you.
Most divers will tell you they have spent more time and money looking for the right mask than they'd care to admit. Nobody wants a pile of useless masks cluttering their closet. So if you are one of the many divers/snorkelers frustrated with your contact lenses underwater, I'm sure you'll be happy to hear about a superior prescription mask made by TUSA, which if your needs are anything like mine, very well could be the last mask you'll ever need.
The Right Mask
After a brief courtship, the TUSA Splendive IV wooed me in several ways, but I'll admit it wasn't love at first sight. For one reason or another I have shied away from clear masks in the past and while this particular mask is described as black due to the thick band around the goggles everything else about it is essentially clear.
Regardless, from the moment I was geared up and ready to descend the mask compliments began rolling in which certainly started things off on the right fin. And as I descended it occurred to me that I couldn't recall ever receiving a compliment on any of my other masks. Despite the fifteen degree centigrade water I felt rather warm and fuzzy inside!
Finding Clarity
Vanity aside, I was thoroughly impressed by the clarity of the prescription lens implants and immediately noted the bright and airy visibility the clear skirt provided. In addition to this light-enabling skirt, the mask also boasts additional windows to each side of the main lenses, which nicely widens your peripheral vision. As a keen underwater photographer, this enhanced field of view scored it a few more points.
I had heard in passing that clear masks cause reflection issues but after eight dives, five of which were with my camera; I can honestly say I did not encounter that. It's also worth mentioning this mask would be quite helpful for anyone with claustrophobia.
Hindsight is 20/20
Furthermore, having long dealt with near-sighted vision via contact lenses underwater, I feel a bit of regret not having ever tried a prescription mask in the past. Looking back, I'll admit it was a bit foolish as I can't count how many times I have had a problem with my contacts during a dive trip. As an underwater photographer there is nothing more frustrating than an uncooperative and irritating lens (no pun intended).
In fact, in my research I have learned that wearing contact lenses in the water could in fact provide a supportive environment for microbial colonization. Unless you are throwing your contacts out every day there is very real risk of eye infection. Between this risk and the annoyances of blurry, irritated vision I can't fathom why I ever went the non-prescription route in hindsight.
The Specs
This lightweight mask is available in four different shades: Black, Cobalt Blue, Flash Yellow, and Translucent and corrective lenses are available in a wide range of powers. They offer lenses for short and long sightedness, reading bifocal, look under, and double bifocal. After you provide the necessary details masks ship out timely and arrive in about three to five weeks.
The Final Word
In summary, if you require corrective lenses of any kind, and want to see the sea like never before, you'll definitely want to consider the TUSA Splendive IV. Whether a professional underwater photographer or just a casual vacation snorkeler, this is worth the look.
The prescription TUSA Splendive IV can be purchased at https://goo.gl/Qqvh11 and start at $88!
Featured Posts
Have you ever wished for a little extra boost underwater? Perhaps you are exhausted and your legs need a break or maybe you would like to further propel your fin kicks to keep pace with some elusive marine life. There are ma...

Snorkel with millions of non-stinging jellyfish in Palau's Jellyfish Lake.

Florida is one of the world's premier destinations for cave diving and Devil's Eye cave system should be on any cave divers list of places to dive when visiting the region.