Discover Rare and Unusual Fish Life

Cherubfish and flameback angelfish flutter around the seabed with the bicolour damselfish.

Tobago Dive Experience

Tobago is little paradise. The vibe & beauty of the islands was like nothing I had experienced before; that mix of positive human element in a beautiful environment is supreme good times. The diving, fishing & just hanging out was a genuine adventure.<br /> <br /> Our adventure in Tobago began in Port of Spain, Trinidad.<br /> <br /> Note: Very few flights from major cities to Tobago directly & hence most travellers to T&T arrive to POS.<br /> <br /> From there, the easiest way is to take a $25, government subsidized flight to Tobago, or take the more scenic $10 Ferry Ride from Port of Spain.<br /> <br /> Arriving in Scarborough, the capital of Tobago was a real colorful experience. The first thing that struck me as odd was the presence of a massive (by Tobago standards) KFC right in the centre of probably what you would call the 'downtown' area. It really stood out as a recent, or nearly recent addition to an extremely retro and groovy style that everything had.<br /> <br /> There were raw brick walls, rasta's with knee low dreadlocks, fruit vendors, cars driving by blasting calypso & gas pumps that looked like they were from the 50′s.<br /> <br /> Driving across the whole island felt good (mind you, its only 25km long). The scenery would change between lush jungles, over-hanging cliffs, clean, blue sea & a real interesting mix of people. The 'architecture' on the island is very unique as well; almost like an eclectic mix of European powers dragging the country in different directions. The architecture – was limited to very small constructions, ranging from mid cottages to straight up huts. Tobago was also exchanged by virtually all superpowers of the past; France, Portugal, Spain, England and more, many times over. This left a mark which in retrospect was interesting to experience.<br /> <br /> We stayed at the Manta Lodge, Speyside; our choice being justified that our main motivation for coming to Tobago was the diving & we were told Sean Robinson (the dive shop owner at Manta Lodge) was the best in Tobago. The Hotel itself was nothing fancy but it was really cozy & family like. The bar was always open and welcome for guests to take drinks and fill in the 'book'. The 'kitchen' was a momentous "Carribean Mama" who could very interesting dishes such as Stewed chicken, dumplings, macaroni pie & even made us fresh sushi after the fishing.<br /> <br /> The diving in Tobago was really great, even though we came during the off-season we had a rather eventful 3 days of diving. We were slightly disappointed that we weren't able to catch manta rays but it was a slim chance of seeing them in the off-season. The fishing was pretty specatcular too. Run by Mr. Frotty Da Silva, we caught 2 sail fish & a bunch more smaller ones.<br /> <br /> Overall, Tobago is really a hidden gem in the Carribean, that is not over-run by Tourists who's en mass presence forces a more sterile & system approach to tourism. We highly recommend visiting Tobago while it hasn't been swallowed by the tourist masses.<br /> <br /> Written by @TimurKhamitov

Mating Ornate Elysia

We were lucky to witness a couple of pairs of mating ornate elysia at Manta Bowl.

Harlequin Blue Sea Goddess

A variety of nudibranchs are waiting to be found in the shallower areas around Speyside. We recorded new depth ratings for many species, like this harlequin blue sea goddess.
1
Diving in Trinidad and Tobago
Tobago is the smaller sister island to Trinidad; making up the Republic of Trinidad and Tobago. Grenada lies to the north, with Trinidad and Venezuela the closest in the southwest. Scarborough is the capital of the island and a Mecca for divers, hikers, and bird watchers. The multi-ethnic population is mainly of African and East Indian descent. Tobago is noted as one of the fastest growing regions in the Caribbean.
---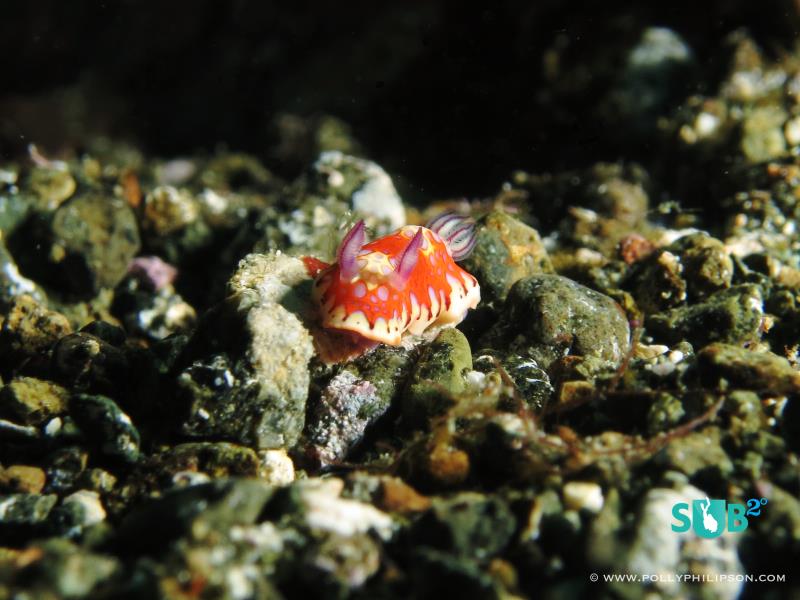 Popular with both overseas visitors and Trinidadians, the island enjoys a tropical climate with two distinct seasons: the dry season, between December and June, and the wet season, between July and November. Daytime air temperatures range from 28-32 Celsius, and the water temperature is comfortable when wearing a 3mm long suit - sitting between 27-29 Celsius. Luckily, Trinidad and Tobago fall outside the Caribbean hurricane belt, making this a year-round holiday destination and a safe haven for sailors.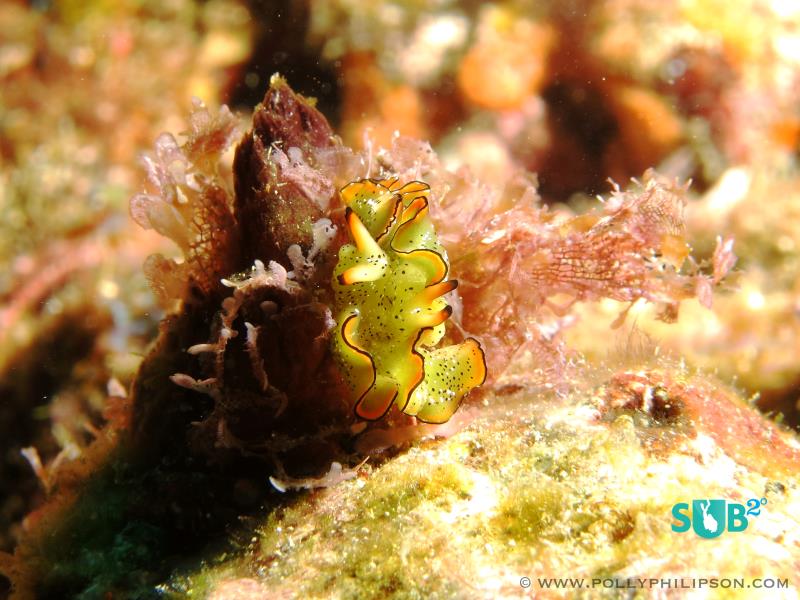 Known for its amazing scuba diving, Tobago also offers plentiful land activities. The lush rainforest and mountains provide countless hiking trails along the central Main Ridge, the oldest forest reserve in the Western Hemisphere. The guides are very knowledgeable about the island, and they will show you beautiful waterfalls along the forest trails.
Tobago has a fantastic biodiversity, and discovering the magnificent flora and fauna is a real highlight. Rare and exotic birds make this island a bird watchers' heaven, and there are important sea-bird nesting sites on Little Tobago and St. Giles Island.
---
This video by Timur provides a good overview of the lifestyle & nature in Tobago
---
More than 17 stunning beaches circle the island. Pristine white sand bays line the Caribbean side, whilst volcanic black sand beaches populate the Atlantic coast. Beautiful Pirate's Bay is tucked away, just outside of Charlotteville in the northeast. Robinson Crusoe was filmed here in the 50's, and it is the quintessential desert island beach to visit. Mount Irvine Bay, in the southwest, is another popular beach to snorkel, swim, and surf - boat tours are available from here too.
Fishing, sailing, and other water sports offer holidaymakers a varied choice of activities, and the scuba diving and snorkelling is exceptionally good around the island. Tobago is situated in the perfect position – where the Caribbean Sea and the Atlantic Sea join together, creating an extremely diverse ecosystem of coral reefs and marine life. These nutrient-rich waters also entice larger pelagic species to visit!
Learn more about Tobago here.
Featured Posts
Often overlooked, the island of Guam is surrounded by fantastic diving. White sand beaches and calm, clear waters invite divers to explore the ocean and see the healthy coral and plentiful fish populations below.

Papua New Guinea is one of the world's best dive destinations and Milne Bay offers fantastic reef diving and muck diving in the same location. Clear waters and phenomenal creatures make for an excellent dive trip that's enti...

Shark feeding dives are no longer just for the avid diver or thrill seekers. Bahama's crystal clear waters are the best environment to come nose to nose with a frenzied school of sharks after they smelled the chum.