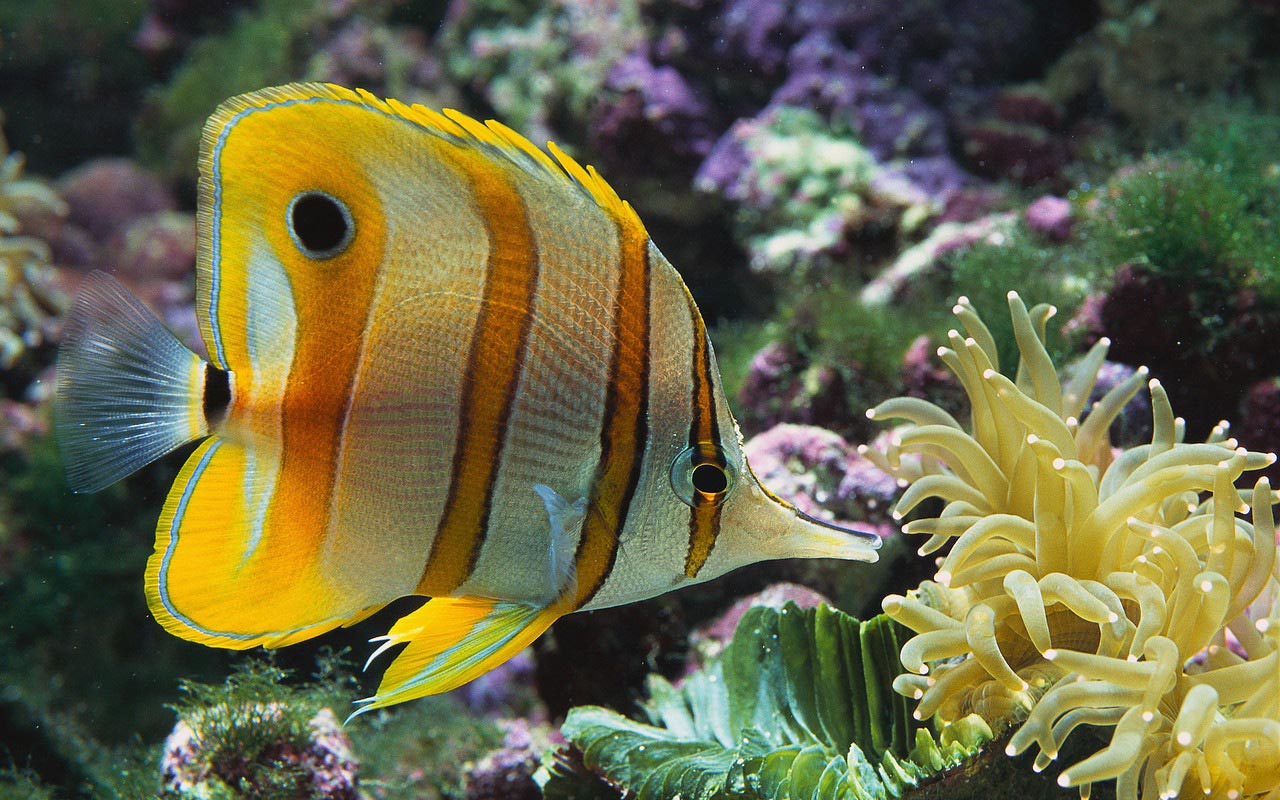 Published Apr. 12,
2014
0
Diving In The Netherlands
With a coast that stretches along the whole length of the country, interesting hydraulic waterworks, and lakes and rives all across the land, The Netherlands has a lot to offer the recreational diver and technical diver alike. The country is small and easy to get around by rental car. The water temperature ranges between -2 and 24 degrees Celsius between winter and summer.
Along the North Sea coast, there are said to be over 10,000 shipwrecks alone. While most of these wrecks are outside of recreational diving limits, some of these wrecks make an interesting dive trip for the advanced diver, as North Sea diving can be rough and known for its currents. For those divers who want to explore more wrecks than recreational diving limits allow, there are centers offering technical dive courses.
The Dutch have a way with dams and their efforts to keep the water from flooding their county has resulted in some perfect opportunities to dive in the Netherlands. Both the Grevelingen and Oosterschelde were estuaries, now separated from the sea by dams. By far the most interesting places to dive in the Netherlands, they need a couple of days to be properly explored. The continuous flow of salt water ensures the survival of the abundant marine life here and the area is said to be more populated then the Mediterranean Sea. Come here around springtime and you might see a gathering of hundreds of Cuttlefish that come to Oosterschelde to mate.
Among the many little lakes to dive in the Netherlands, the 'Vinkeveense Plassen' is probably the most popular. These lakes are up to 55 meters deep and consist of one water body with 12 sandy islands scattered around. There are several dive sites there, including a boat traffic-free 'dive zone'. Diving there is well organized and there are many professional dive centers to choose from.
Cold Water Diving
Diving in the Netherlands is cold water diving, with temperatures dropping down to -2 degrees Celsius in winter. For most part of the year, a dry suit is recommended. However, in some places, like Grevelingen en Oosterschelde, water temperatures rise to around 24 degrees Celsius in summer and a thick wetsuit could suffice. Visibility is limited in most dive sites around the Netherlands, but can be surprisingly good when conditions are beneficial.
There are numerous shipwrecks along the coast of the North Sea. Some of them make for great dive sites, although only for advanced divers. These wrecks attract a wealth of marine life that may include schools of fish, large crabs, and even small sharks.
Originally an estuary, the Grevelingen is where the three rivers Rhine, Maas, and Waal debouch into the sea. The North Sea flood of 1953, when large parts of the Netherlands flooded, led to the construction of the Delta Works, one of the most revolutionary hydraulic constructions in the world. The Grevelingen and Oosterschelde are now separated from the sea by dams and offer excellent conditions for diving. Fresh seawater still flows in, ensuring the survival of the abundance of marine life that is dependent on salt water for survival. However, the constant flow of water can cause some dangers for uninformed divers; so make sure to prepare your dive with one of the local dive centers. Grevelingen and Oosterschelde are the most popular dive areas in the Netherlands for good reason. A lucky diver may spot lobsters, hermit crabs, flounders and even sea horse. Every year in May, when the water temperature drops to around 12 degrees Celsius, thousands of Cuttle fish come to the Oosterhschelde to find mates. This is a huge event for divers in the Netherlands, who may be able to spot up to 40 mating pairs of cuttlefish.
The 'Vinkeveense plassen' are without a doubt one of the most popular freshwater dive sites in the Netherlands. With a depth of 55 meters in certain places and decent visibility, local divers and dive schools visit this place often. There are 12 sand islands around the lakes, of which the 4th island has a specially assigned dive zone. The bottom of this zone is dotted with surprises, like cars, buses and bicycles.
Getting Around
Most of the diving in the Netherlands can be done from shore, and a car is the best way to get to the dive sites. Since the Netherlands is such a small country, all dives sites are in a couple hours reach. While some little lakes across the country make good day trips, staying in Zeeland for a couple of days will give divers a chance to see the best of both Grevelingen and Oosterschelde.
Diving in the North Sea is only advised to advanced divers. The sea can be rough and currents are likely. All along the coast of the North Sea, there are shipwrecks, from huge freight ships to war ships, not all within recreational diving limits. Some dive operations specifically ask for divers to have special certifications like rescue diver, wreck diver, or advanced Nitrox diver. The Technical Diving College situated in Hilversum offers tech diving courses. For the recreational diver, try contacting Scubarepublic in Zantvoort. Departures are very dependent on weather conditions.
Dive Center 'de Grevelingen' is located only a few minutes drive from a multitude of dive sites in both the Grevelingen and Oosterschelde. It is a well-established dive center located in Scharendijke, a town in the province of Zeeland. They are only one of a bunch of good dive operators in Scharendijke, so this is the town to head out to for all dive information, rental gear and guided dives in the Grevelingen and Oosterhschelde area.
To dive in the 'Vinkeveense Plassen' you need a day permit. These are for purchase at the local dive centers, like Air Diving, where divers can also get information and gear. The lake has around 12 sand islands. Some are accessible by land, like the special traffic free dive zone, others are only accessible by boat. The local dive centers organize boat dives for those interested in visiting the other islands.
Featured Posts
An overview on diving in Dubai, Abu Dhabi, Musandam, and around the UAE.

It doesn't matter if it's in tropical SE Asia or a cold inland lake, many divers just aren't interested in exploring what lies below jetties. But by passing up on diving under a pier or jetty, these divers are missing out on...

The best diving in India is the hardest to get to, in Andaman and Lakshadweep. However, for those a bit tight on time, Goa and Pondy are perfectly good fun, and both are really affordable places to do your open water certifi...