Red King Crab

The king crab is an awesome sight, measuring up to 1.8 meters (6 ft) in "wingspan".

King crabs mating

The male grabs hold of a female and waits until she is ready to moult, at which time mating takes place.

Red King Crab

The king crab is an awesome sight, measuring up to 1.8 meters (6 ft) in "wingspan".

S/S Dølen

The stern of S/S Dølen is a beautiful sight.
0
Diving in Norway - The Land of Stunning Fjords, Cold Water & Giant Crabs
A country of incredible natural beauty, diving in Norway is something to add to your list of things to do here on your vacation.Norway diving offers a wide variety of diving options that include thrilling drift dives, wrecks and diving with killer whales. Water temperatures are cool and vary between 15 degrees in summer in some areas, to freezing in winter.
A dry suit is recommended.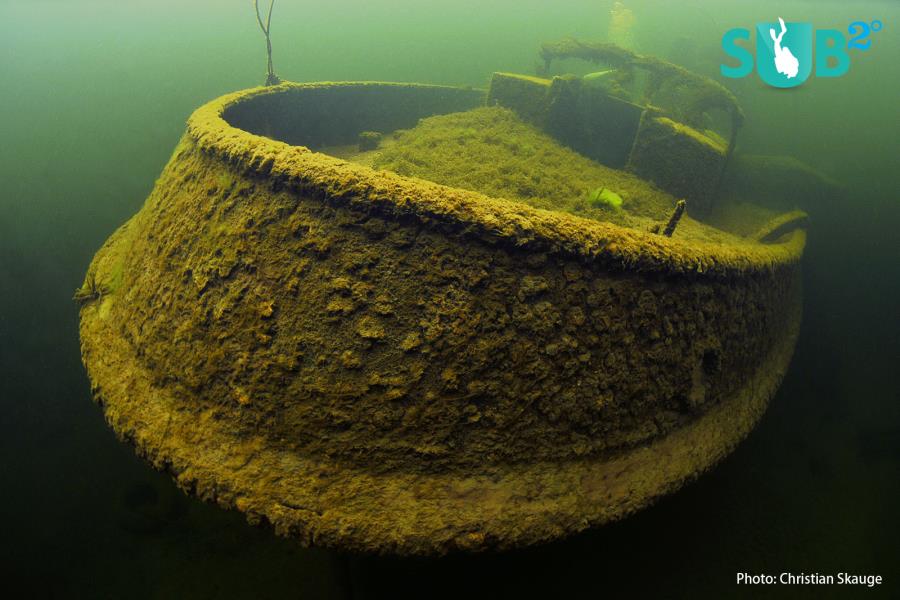 Diving in Norway doesn't get much better and varied than in Møre. The warm gulf stream here ensures a rich biodiversity, and divers get to enjoy dive sites such as kelp forests, drop-offs, drift dives, canyons and diving with seals and killer whales. Kristiansund is the main town in the Møre area to fly to.
The Lofoten islands are known for their tremendous natural beauty. Even underwater the natural marvels continue. The crystal clear water around the Lofoten islands is home to an abundance of fish life, kelp forests, and exciting wreck dives.
The islands are also popular for whale watching and special dive trips are organized in killer whale season in January and February. Around this time, the largest gathering of killer whales in the world takes place in the North West of Norway due to the high density of herrings. Bodø airport offers several daily flights to different airports in the Lofoten islands like Leknes airport.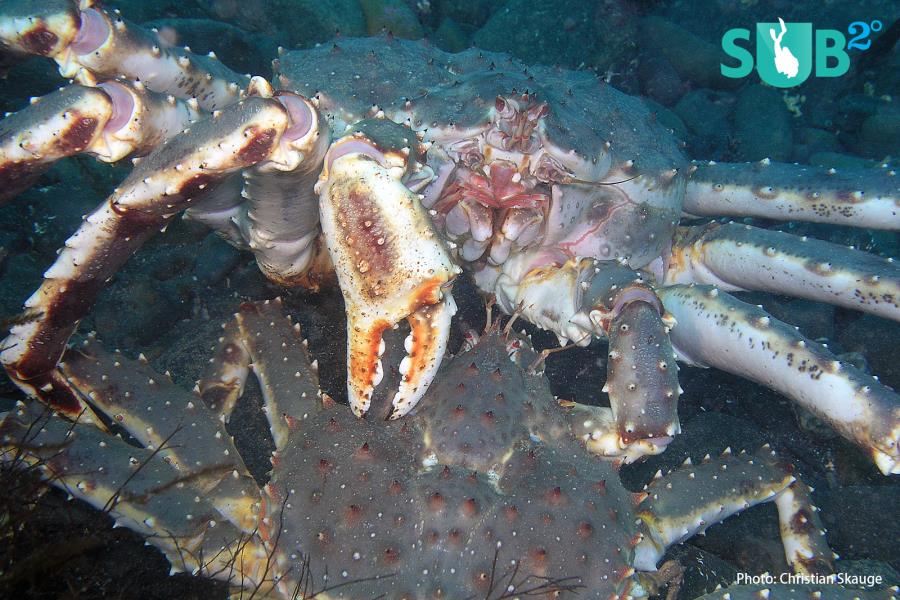 Diving the Saltstraumen, the world's strongest tidal currents, is easily one of the most spectacular drift dives on the planet. Besides the thrill of diving these currents, the oxygen rich fresh water is home to a wide range of fish, plants and creatures. The Saltstraumen are easy to reach by car, train, bus, boat or plane, situated only 30km from the town of Bodø.
There is some excellent wreck diving in Norway. Both Narvik and Sørlandet offer the opportunity to dive some interesting wrecks from the Second World War, including English, German and Norwegian ships, and even a fighter plane. There is a good train connection to Narvik from Stockholm, and Kristiansand in Sørlandet has excellent connections to all mayor Scandinavian airports, as well as connections by train and bus.
---
Further Reading
Directory of Dive Shops in Norway
Directory of Dive Sites in Norway
Featured Posts
Pinks, purples, yellows, and reds - underwater Fiji is all about color. Soft corals abound and brilliant marine life makes the diving picture perfect. Known as the Soft Coral Capital of the World, Fiji does not disappoint.

Northwest of Kauai, the tiny island of Ni'ihau and its neighbor, Lehua Rock, have some of Hawaii's best diving. Known as the Forbidden Island, divers will find sheer drop-offs, healthy corals, the chance to see pelagic and m...

A rich biodiversity in one single dive spot? The Kasai Wall in Moalboal (Philippines) offers fascinating dives with a lot of critters, and sometimes big stuff too. I have seen many house reefs around the world, and The Kasai...