Octopus

This octopus was just leaving his hiding place in shallow water in the south of Minorca.

Red Scorpionfish

The red scorpionfish (Scorpaena scrofa) is common in the Mediterranean Sea around Minorca. This one lives in the south, at Cap d'en Font.

Jelly

The jellyfish Pelagia noctiluca from Cap d'en Font, Minorca.

Cratena Peregrina

Scorpaena scrofa are beautiful nudibranchs. The Cratena peregrina are common during the summer season.

The Cathedral

The caves around Minorca are worth a travel on their own. This one has a beautiful chamber full of stalactites.
2
Discover Minorca
Discover Minorca
Diving the Mediterranean Sea is a very special adventure. One of the nicest spots you'll find is located around Minorca, Spain. Minorca neighbors the island of Mallorca, a well-known party island.
Because diving the Mediterranean Sea is not as known, except to its residents, that's enough reason to present to you the marvel of this sea: Minorca- a rough, windy coast, with a beautiful underwater life.
Arenal d'en Castell
We checked in at Arenal d'en Castell, located at the north coast of Minorca. We chose a small, familiar dive base: Marina Divers.
Despite the rough sea sometimes, you can almost always dive during the season. The island is small; you can cross it by car within 40 minutes. That allows you to change sides spontaneously. We started in the south.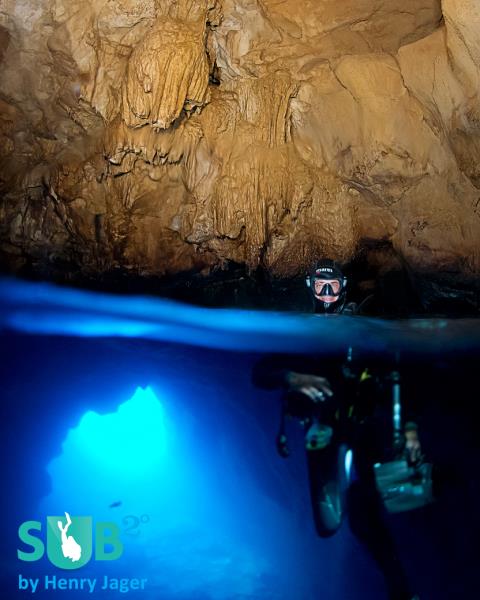 Cave diving
Cap d'en Font is a special dive spot. You can dive along the coast or you can visit some very nice caves, where you can find lobsters, shrimps, and some fishes. Only diving in these winding caves, like Moonpool or the Cathedral, is worth the dive.
The Cathedral was an adventurous dive with a steep entrance. Roland, the owner and Instructor of Marina Divers was very helpful in making sure we all entered conveniently and safely. Just after the entrance, in about 9 - 20m, a big chamber awaited us.
We dove up and enjoyed the cave, breathing normally and saving our bottled air, without ascending too early. Diving to the end led us to the most beautiful part of the chamber. It was filled with stalactites, and the blue light from the entrance added to the relaxing atmosphere of this dive site.
The day after, the weather changed and we stayed at the north coast. "Swiss Cheese" was a must dive, and not only because I am Swiss. It was indeed a "Swiss Cheese"; all its entrances, windows, and ascending channels of the cave system build a construct of holes and walls, which justify its name absolutely.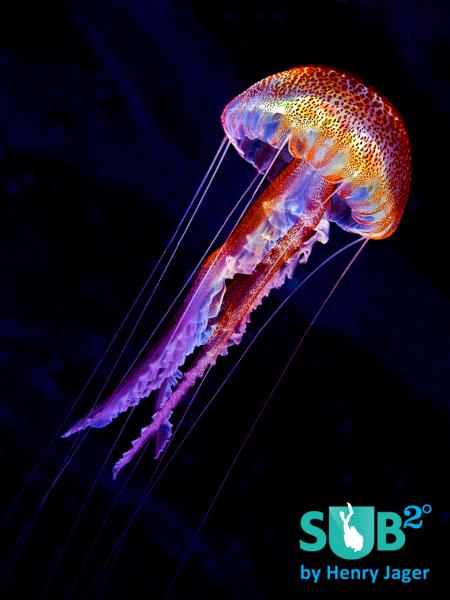 In front of this cave system, we found octopus, scorpion fish, jellyfish, and the small green and white nudibranch Elysia timida. This nudibranch feeds on a special kind of algae, from which it keeps the chlorophyll to deposit it in its tissue. Not only is Elysia timida green because of the chlorophyll, but it's also able to conduct photosynthesis, quite a unique skill for an animal!
The dive base
Menorca offers diving for beginners as well as advanced divers. Marina divers is owned and led by Roland Bach and Jane. They are very friendly and offer a fantastic service! It's a CMAS certified dive base located in the Hotel Marina Parc.
I highly recommend Roland if you're looking to improve your skills. It's a good idea to profit from his know how and make some courses or just dive with him. In the meantime, Jane manages the base and office and takes care of their customers in a very sympathetic and professional manner. The Base is open during the summer season from mid April till end October.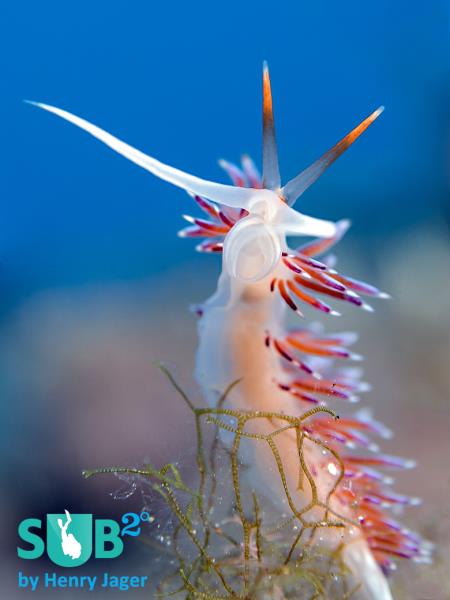 We want the bigger stuff
Minorca is well known for macro subjects like the flabellina and cratenas. But we wanted to see some bigger stuff, so we went diving in another spot in the north: Punta den Siulet- a small peninsula. It was possible to go from west to east in one dive.
The entrance was beautiful, and it was a convenient walk down. To the left and right we saw rock walls. We passed under a rock arcade to the entrance point.
The dive started shallow at about 6m, reaching about 22m after awhile. At the outer side of the peninsula, our beloved barracudas were waiting! We had a few minutes to watch them before we went further. The second half of the dive was amazing. We enjoyed a beautiful underwater landscape, nicely grown rocks and plenty of fish.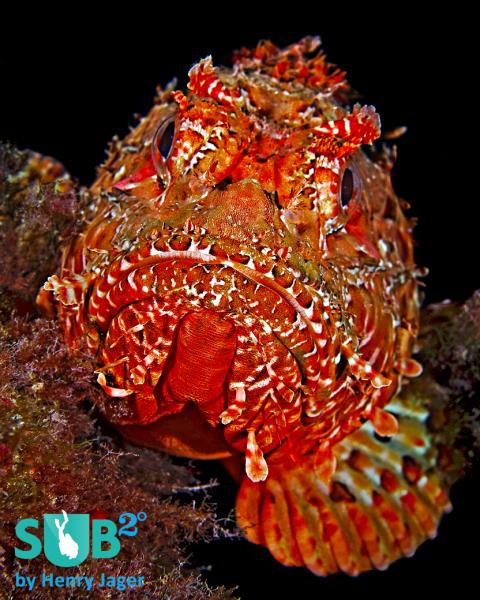 Topside travelling
Minorca is also worth a visit for topside traveling. The coast is fantastic and in the middle of the island we found Monte Toro, a mountain with an incredible view of the entire island. You can visit Mahon, the capital at the east coast, and its harbor. Try the original "Mahonnese", which is known as the slightly modified "Mayonnaise".
On the northeast side, a nature reserve is located with beautiful walks. There's a lighthouse not far away, which is not only beautiful but a real experience in stormy weather conditions.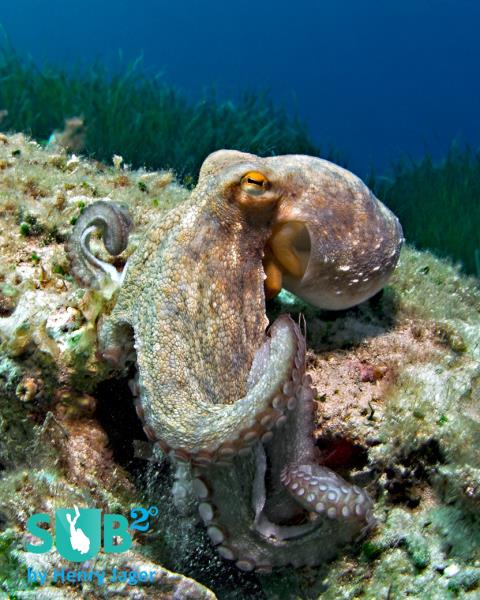 Minorca has shown me a lot of the Mediterranean Sea's beauty and I highly recommend visiting this amazing island.
---
Further Reading
All Other Articles by Henry Jager
Overview of Scuba Diving in Spain
Directory of Dive Sites in Spain
Featured Posts
Often overlooked, the island of Guam is surrounded by fantastic diving. White sand beaches and calm, clear waters invite divers to explore the ocean and see the healthy coral and plentiful fish populations below.

Papua New Guinea is one of the world's best dive destinations and Milne Bay offers fantastic reef diving and muck diving in the same location. Clear waters and phenomenal creatures make for an excellent dive trip that's enti...

Shark feeding dives are no longer just for the avid diver or thrill seekers. Bahama's crystal clear waters are the best environment to come nose to nose with a frenzied school of sharks after they smelled the chum.