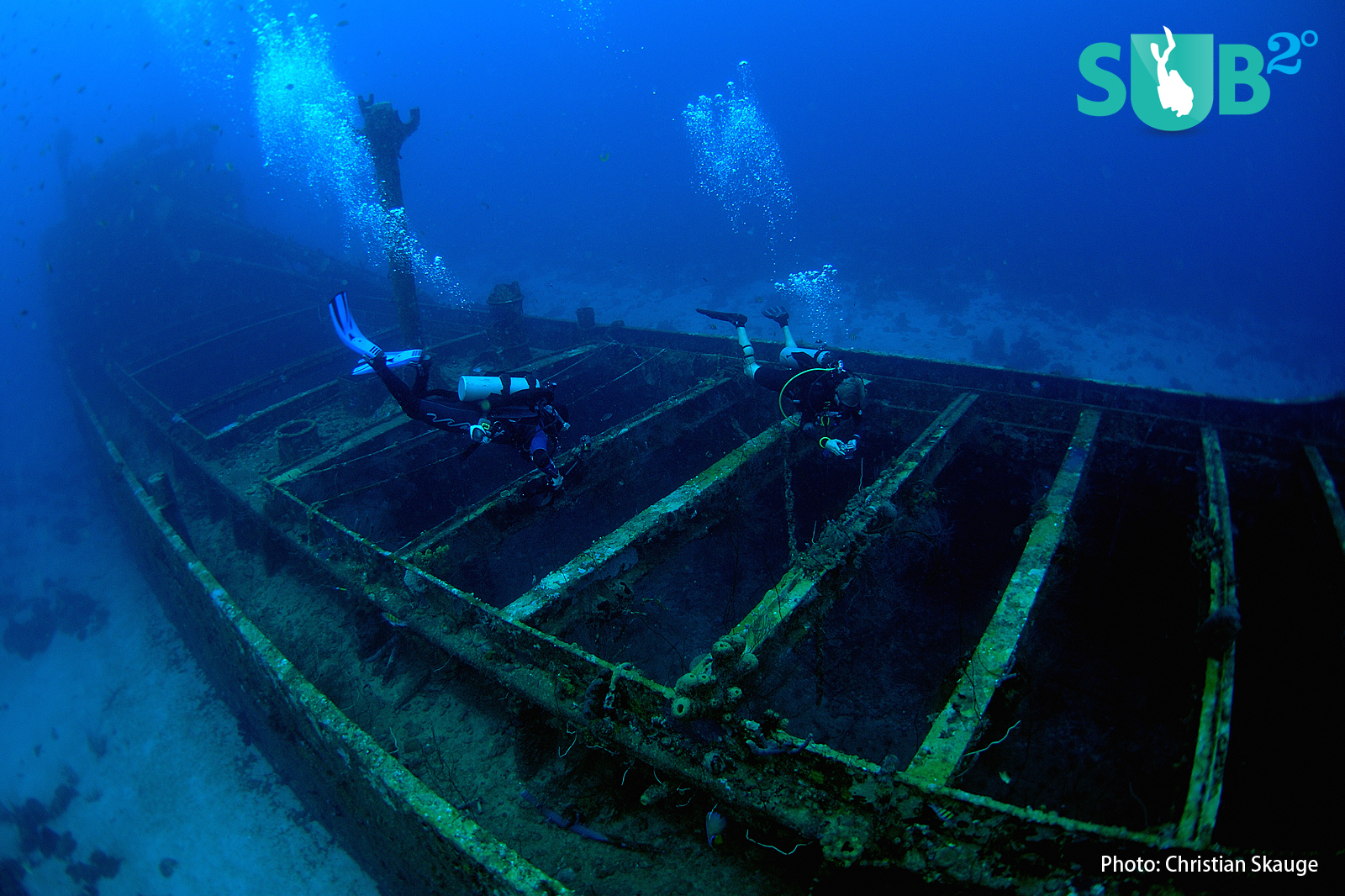 Published Mar. 10,
2014
0
Curacao Diving
Curaçao is the biggest of the Netherlands Antilles, and together with neighboring Aruba and Bonaire creates the ABC islands. Long shaped and mostly flat, Curaçao's west side is lined with beautiful bays and coves that create spectacular beaches. The northeast side of the island is more rugged, with a weather beaten terrain of limestone cliffs and volcanic rock.
Diving in Curaçao offers a great variety of dive sites, as well as a choice of boat and shore dives. A nice selection of walls, coral gardens, caves, and wrecks make sure that diving Curaçao never gets boring. There are plenty of operators to choose from, offering dive training and guided dives in a variety of languages from English to Dutch and German. For the more independent diver, renting a car and dive equipment is the way to go, since many of the Curaçao dive sites are easily accessible from shore. Day trips to dive sites further away are also readily available for those who would like to do a special day trip.
The climate on Curaçao is pretty dry, averaging about 55 cm of rainfall a year, which mainly falls between October and February, making it an ideal holiday and diving destination that offers plenty of sunshine. Located below the hurricane belt, Curaçao does not get affected much in hurricane season, but the constant trade winds keep the temperatures on the island around a comfortable 26-30 degrees Celsius. Water temperatures are warm and vary slightly between 27 and 29 degrees Celsius. A shorty or 3mm wetsuit is usually sufficient.
Curaçao's Hato International Airport has excellent connections to the US, Europe (the Netherlands and Spain), and the other of the ABC islands. The best way to get around the island is to rent a car or take a taxi. Many of the resorts and dive operations offer free pick-ups, including to cruise-ship guests.
Popular Dive Sites
Mushroom Forest is a popular Curaçao dive site that got its name thanks to its many mushroom-shaped coral formations. The coral heads make a great hiding place for marine life like moray eels, and also attract lots of schooling fish like the Creole wrasse, and blue and brown chromis. Sea turtles frequent the reef here as well, and can often been seen cruising over the coral and sponges.
Sport Diver Magazine named the Superior Producer one of the best wreck dives in the Caribbean. The ship sunk in 1977 and now lies 30 meters deep on a sandy bottom, making it a dive for experienced divers only. After more than 35 years of being submerged, the wreck is overgrown with coral and sponges and attracts a wealth of marine life, including some barracudas and moray eels.
Klein Curaçao is a small, uninhabited island with white sandy beaches, surrounded by turquoise waters and colorful coral reefs. The only way of getting there is by a two-hour boat ride, and most dive centers offer this as a separate day-trip that includes lunch on the island. Klein Curaçao is an attractive place for both snorkelers and divers, offering beautiful coral formations, a vertical drop-off, and plenty of fish life.
Playa Kalki, or Alice in Wonderland, is another popular dive in Curaçao, located at the north of the island. A shore dive with generally calm conditions, Playa Kalki offers a wall dive of about 18 to 30 meters deep with nice coral formations, and with sheet and plate coral at the deeper part of the site. Moray eels and lobster often hang out underneath the coral; while there are plenty of colorful reef fish swimming around it like Creole wrasse, chromis and parrotfish.
Great for beginner divers and snorkelers, the cute Tugboat lies at 5 meters deep. After 25 years underwater, it now offers shelter to a nice variety of marine life. Angelfish, trumpet fish and moray eels call the Tugboat home, and so do the coral and sponges that have overgrown on its surface. A few-minute swim away from the Tugboat is a steep wall that offers a good opportunity for divers to explore further. The crevices in the wall may house lobster and scorpion fish.
Dive Shops and Logistics
A recognized National Geographic dive center that offers a full range of Padi dive courses, Ocean Encounters is professional organization with several locations around Curaçao. Their centers in Lion's Dive, Sunscape, Hilton and Santa Barbara resorts are known for their professional service; they were even mentioned as one of the best dive organizations in the world by readers of Scuba Diving. Ocean Encounters offers daily double tank morning dives and one-tank afternoon dives, as well as weekly special trips.
Atlantis Diving has a convenient oceanfront location on the south side of the island, near Willemstad and also offers fully equipped apartments. As a 5-star PADI Dive Resort they offer dive training from beginner to professional level as well as organize dive trips to the best diving in Curaçao. They have a well-equipped dive shop that offers plenty of choice for divers wanting to add to their personal equipment.
The Dive Bus is a fun and relaxed dive concept that offers the best shore diving adventures in Curaçao, both guided and unguided. The reef at their 'Hut' is an excellent place to start, and for those that want more, they offer double-tank shore dive trips in their dive bus with a maximum of 6 divers. Dive training and refreshers are also possible with the Dive Bus, and they are more than happy to provide plenty of information to help independent divers set up their own shore dives.
Lions Dive and Beach Resort is a fully equipped resort offering a dive center, wellness club, 50-meter swimming pool, private beach, and several restaurants and a bar. Surely guests won't get bored when staying there, as the resort is suitable for both active divers and guests that would like to relax. Their accommodation offers something for every budget, from standard hotel rooms to apartments and ocean view suites.
Featured Posts
Often overlooked, the island of Guam is surrounded by fantastic diving. White sand beaches and calm, clear waters invite divers to explore the ocean and see the healthy coral and plentiful fish populations below.

Papua New Guinea is one of the world's best dive destinations and Milne Bay offers fantastic reef diving and muck diving in the same location. Clear waters and phenomenal creatures make for an excellent dive trip that's enti...

Shark feeding dives are no longer just for the avid diver or thrill seekers. Bahama's crystal clear waters are the best environment to come nose to nose with a frenzied school of sharks after they smelled the chum.