Pipefish Portrait

Bokeh in extremes, leaving only the eyes in focus. This shot was made possible by using double-stacked, close-up lenses, which lowered the depth of field dramatically.

Shrimp

Using bokeh to focus on body parts. Keep the eye in focus.

Ornate Ghostpipefish

Free water Bokeh shots can be attractive too. Use contrasting colors like red and blue.

Red Goby on Red Sponge

Playing with the aperture is playing with the depth of field. It helps to extend or narrow down the area in focus.

Clingfish

Clingfishes live in feather stars- a habitat with chaotic structures. Lowering the depth of field generates a soft background, which helps us separate the subject from the background.
1
Bokeh Photography
Going Fine-Art in Macro
Have you ever wondered about those beautiful blurry macro shots with some crystal clear and rock sharp parts in it? How does someone manage to get sharp eyes in a photo and separate them from a soft background, and maybe even a soft foreground?
By combining a nice bokeh with an attractive composition, we are heading towards the fine arts in underwater photography.
What is Bokeh?
Bokeh originally refers to the quality of areas a lens produces being out of focus. Not only does this imply the completely softened parts, but also the semi-sharp areas, light spots, and lines. The structure of its bokeh is a quality aspect of a lens. In this sense, nearly every picture has bokeh, as rarely is a picture sharp on all pixels.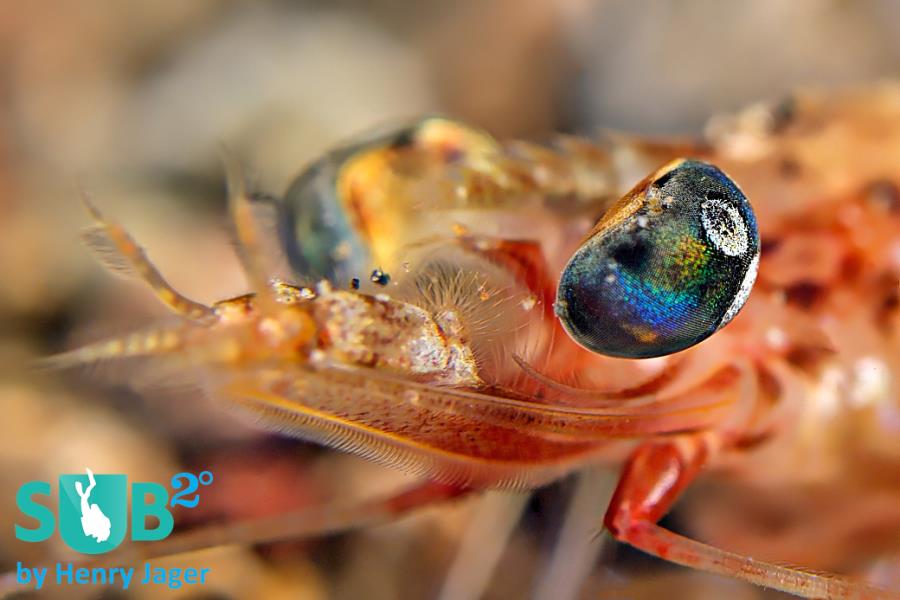 This meaning has changed a bit. Or better said, this meaning has been extended. Most people talk of Bokeh shots when the background looses nearly every structure and fades into a cloudy painting of color areas and lines. Creating a black background is definitely not what a bokeh shot is meant to be.
Separate the Subject from the Background
Looking at the reef's structures, we rarely observe areas of uniformity. There are a lot of structures: corals, flat sponges, rocks, sand, broken objects, and a high biodiversity. In these chaotic structures, our subjects are hidden. Taking average pictures leads to a mess of subjects and structures, often resulting in a hide-and-seek game to find the subject.
There are many aspects to separating a subject from the background. Working with bokeh is one of the most important skills.
One of the easiest situations you face is the subject's separation from blue water. But even blue water has structures, for example structures on the surface, floating particles, other marine life such as tiny fish, and more. A nice water bokeh can be very attractive. Even more if the subject has a contrasting color like the ghost pipefish in the gallery.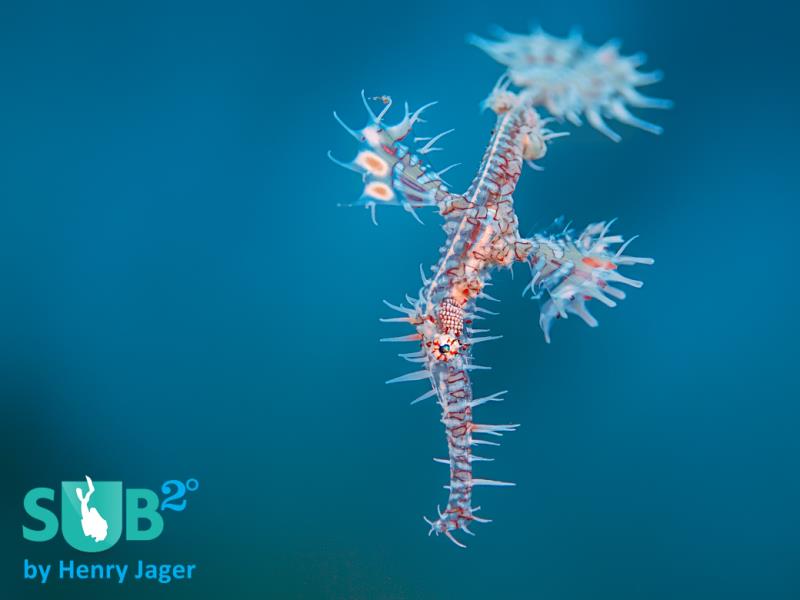 Creatures like clingfishes, dendronephthya crabs, squat lobsters, commensal shrimps that live in feather stars or on soft corals pose problems to us photographers. They live in a chaotically structured habitat. And we want to separate them from their habitat.
The underwater world is full of camouflaged subjects. Think about a flounder on the sand; maybe it's covered with sand and only its eyes are visible. Or a situation like a red goby on a red sponge (or a similar color)- also very challenging.
Focus on Body Parts
Based on the example of the red goby on a red sponge, we also notice that it's impossible to make a hard sharp/bokeh border in a picture. Bokeh is always something soft. And soft is the gradient from sharp to bokeh. Let's play with this smooth gradient.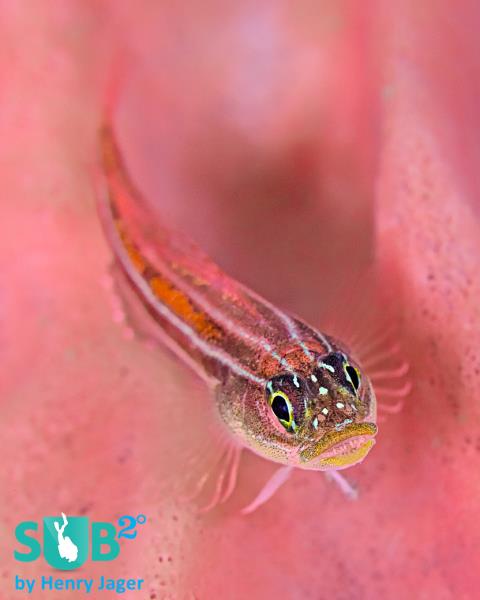 Having learned that we cannot have a completely sharp goby on a completely soft sponge, we have to decide where we want to place the gradient. A good advice is to always keep the eyes in focus. Like the example of the Pipefish, which is an extreme bokeh shot. There are very, very few examples where an out-of-focus eye worked.
We can choose to extend the body part we like to put it in focus, and go for the entire head, just like in the example of the red goby on a red sponge. Give your creativity room to inspire you into producing nice shots!
How do you Execute Bokeh Shots?
Now that we have learned what bokeh is and where to apply it, we can think of how to actually achieve such results.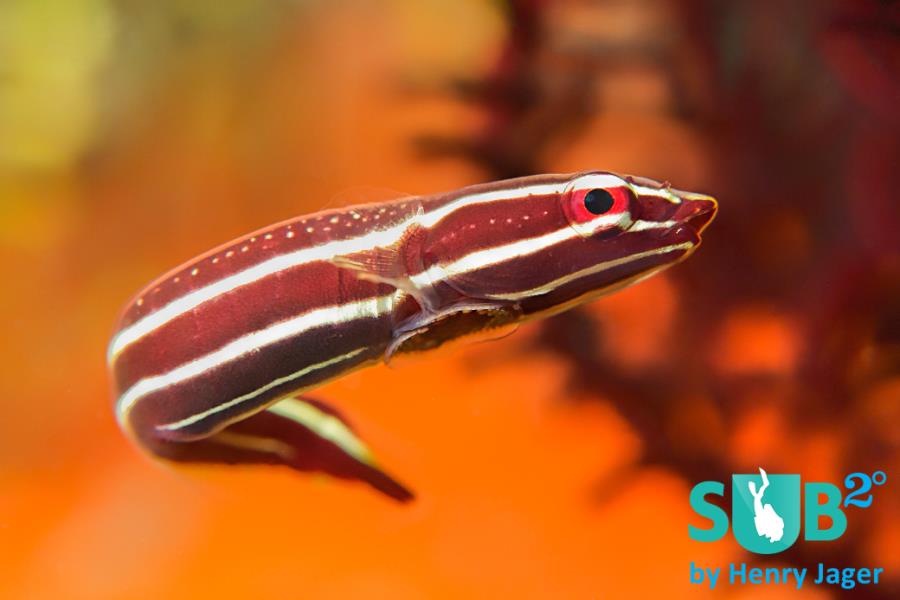 It's all about the depth of fields. The larger it is, the more the distant parts are in focus. To achieve bokeh, we need to decrease the area in focus. We have to open the aperture, and this means to have low aperture numbers. Some aspects have to be considered:
- An open aperture means a lot of light. There is a need for strobes, which can be regulated down to low power. Diffusers also help with soft light and retention of light.
- A fully open aperture is not advantageous for the image quality. Stop down a number or two (means increasing the number, closing the aperture).
- Play with the range of the DOF to compose your picture.
The use of close up lenses is widespread in super macro photography. It also helps a lot in creating bokeh shots, as it lowers the depth of field dramatically. Compare the Ornate ghostpipefish without a close up lens needing f/3,5 to the red goby with double-stacked INON UCL 165 AD, where I used F/10. Using this double-stacked close up lens on the Pipefish Portrait, I've chosen f/5.0 to lower the depth of field and created only sharp eyes.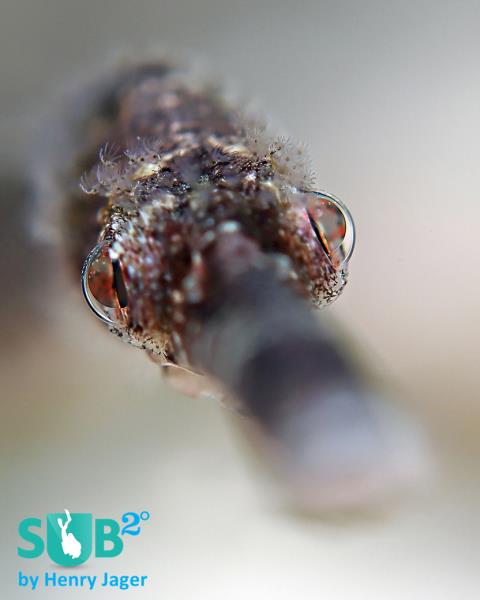 To end this tutorial, I'd like to give you another important advice. Carefully select the lens you'd like to mount on your DSLR or mirror-less cam. There are huge differences in the quality of the bokeh. It pays well to have a look at sample shots from other galleries online.
---
Further Reading
All Other Articles By Henry Jager
Overview of Scuba Diving in Indonesia
Overview of Scuba Diving in Philippines
Comb Jellies: The Lanterns of the Ocean
Featured Posts
Once you've made some cool underwater shots, you would love to have more people notice your photos, for example by sharing them on Facebook. A path full of potential but lots of nasty obstacles on the way. Let's have a look!

Reef-Art shows fascinating insights to an underwater world, 99% of the divers never see. Reef-Art is the "Fine Art" of macro photography. It's a passion! The passion to bring your audience something they don't expect, they h...

Are you ready for huge perspectives in your underwater photographs? Wide-angles are fine but do you want it even wider? Time to check out underwater panorama photography!