Shallow Reefs Provide Great Photo Opportunities!

Photo opportunities abound along the shallow reefs; don't forget to check the yellow tube sponges for interesting creatures, like this spotted scorpionfish. Photo courtesy of Tamsin Eyles.

Elkhorn Coral Is Heathy And Growing in Bequia.

Divers find elkhorn coral formations along many of the reefs in Bequia. Photo courtesy of Tamsin Eyles.

Reef Butterflyfish Add Colour & Character To The Reef.

These feisty reef butterflyfish were caught eating the sergeant major's purple eggs. Photo courtesy of Tamsin Eyles.

A Stunning Seahorse on the Fringing Seagrass

Many of the reefs around Bequia have resident seahorses. This gorgeous orange longsnout seahorse was investigating the seagrass by the reef. Photo courtesy of Tamsin Eyles.

Frogfish Love Sitting In The Sponges On Boulders.

This bright yellow frogfish was heavily camouflaged by the yellow tube sponges. Make sure you swim slowly to give yourself plenty of time to spot them! Photo courtesy of Tamsin Eyles.
1
Bequia; The Boundless Reefs That Keep Surprising
St Vincent and the Grenadines is a well-known destination for its rare underwater critters. What captivates divers and entices them to come back is the discovery of Bequia's colourful and vibrant reef life. With countless possibilities of unusual marine life encounters, the 30 regularly visited dive sites range from giant boulder-strewn reef formations to coral-infused drift dives.
Water-lovers can expect to find creatures such as morays, octopus, and stingray. Pretty Caribbean reef fish add a dash of vibrancy to the delicate corals that range from soft sea fans to towering pillar coral formations. Jacks and schooling reef fish are frequent visitors along with cleverly camouflaged nudibranchs, seahorses, and frogfish. Top-rated reef dives include Boulders, Devil's Table, and Cathedral.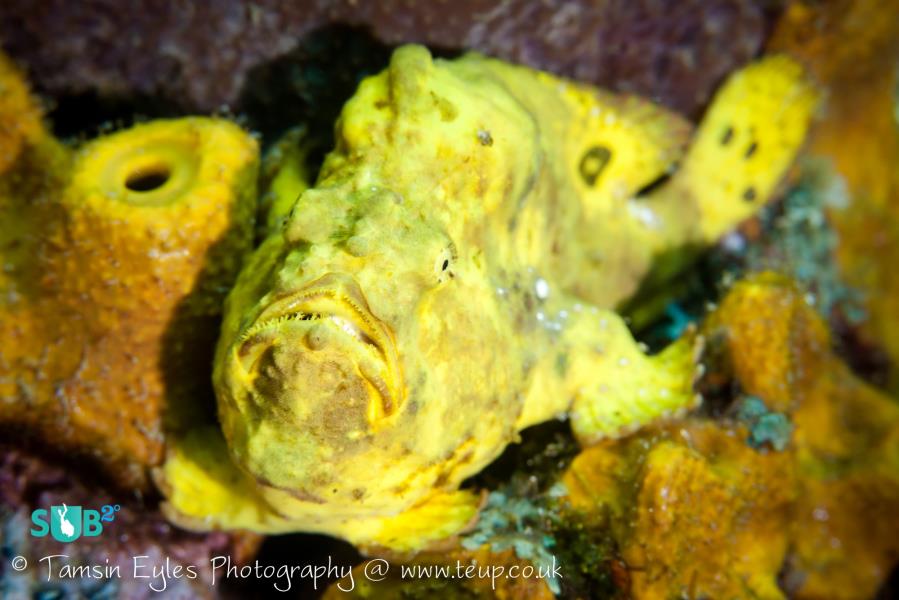 Boulders
Colossal formations of volcanic boulders give this dramatic coral reef its name. This site has it all – from vivid fringing reef, boulder-formed swim throughs, to breath-taking underwater scenery.
The sloping reef begins at a shallow depth of 15 feet, leading down to sand, bordered with soft whip corals. Scorpion fish and stingrays revel in the dappled shade; and sizeable porcupine fish are common.
As the reef deepens to a maximum of 90 feet, the theatrical topography intensifies; the cliff face towers over divers and mounds of fallen boulders litter the reef below. Nurse sharks and giant green moray are common to find under the larger rocks. Schooling fish, such as sennet and blue Creole wrasse, add interest to the open water. Hawksbill turtles are also a frequent attraction.
Top tip: Don't miss out on the interesting swim throughs - divers quite often discover rare red banded lobster and various shrimp hiding in the shadows.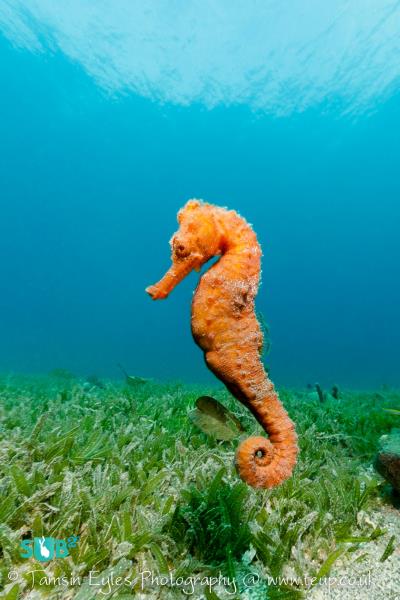 Devil's Table
A shallow fringing reef, strewn with bright sponges and boulders, and one of the most popular dive sites for both novice and experienced divers. This boundless reef will repeatedly surprise and amaze, with many unusual creatures often found.
Seahorses, frogfish, and nudibranchs all carefully camouflage themselves on this reef. Large clinging crabs and a huge variety of Caribbean shrimps retire in the myriad of hard corals that provide shelter.
Entering the water in Rocky Bay, a shallow area protected from currents, divers follow the natural curve of the reef formation. Turtle grass edges a flat, sandy pathway next to the coral formations; it is here that you will find all the sand-loving creatures such as bluebar jawfish, batfish, and pipefish.
As the reef system becomes more pronounced, divers can find Caribbean spiny lobsters, octopus, and spotted drumfish. Keep alert for more uncommon sightings of ocean triggerfish and cornetfish.
Towards the end of the dive, a large mount rises up from 60 feet to 10 feet below the surface. A fast current can whip divers around the edge of the mount. Shadowy crevices provide the perfect refuge for reticent groupers, monstrous crabs, and juvenile fish.
Barracuda like to school out in the blue. Elegant sea fans flutter above hard corals, and sponge-filled channels keep divers amused at their safety stop.
Top tip: Look for nudibranchs under the mooring by the west cardinal marker.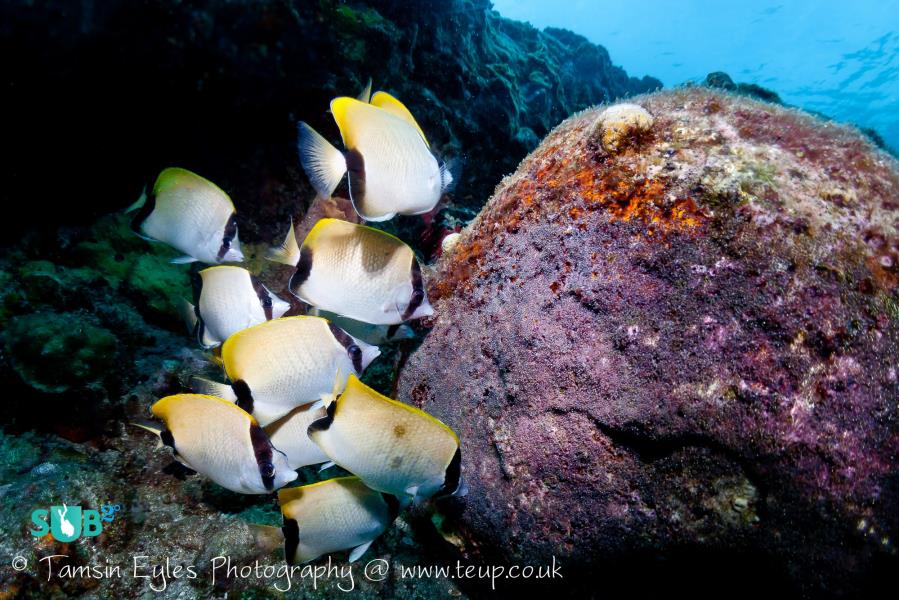 Cathedral
A racing drift dive that propels divers full-speed along a fringing reef section on the northwest coast of Bequia. The reef top extends out from the cliff face from 15 feet and steeply slopes to a maximum of 100 feet throughout the dive.
The sea floor is a flat plateau covered in sponges, garden eels, and patch reef. This expands as far as the eye can see, and the visibility at this site is usually very clear, due to the stronger currents. Eagle rays, patrolling barracuda, and Atlantic spadefish demand attention out in the blue.
Staying close to the reef provides divers with some relief from the fast drift, and nurse sharks are found under the large formations of coral-covered rocks. Looking back up the slope, ample schools of silver chub, jacks, and chromis engulf the colorful shallows.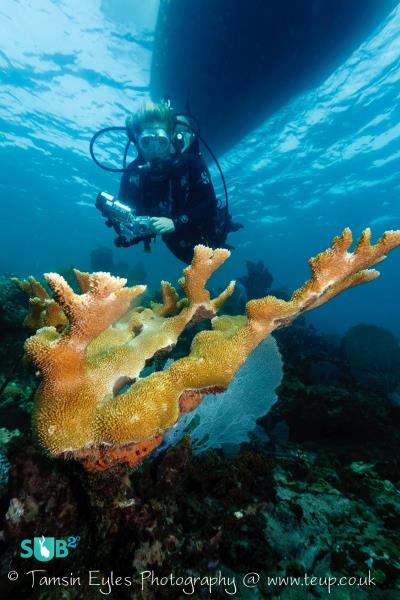 Top tip: Spend some time looking for seahorses along the top of the reef at 15-20ft.
To compliment these healthy coral reefs, Bequia also has a number of purpose-sunk shipwrecks for the rust-lovers: a German tugboat; a huge old freighter; various yachts; and an ATM, have all become engaging artificial homes.
Schools of yellow-striped French grunts and bright blue Creole wrasse shoal around the densely encrusted metal structures, making a striking image against the deep blue sea. Bequia is a destination with boundless reef dives and many marine life surprises.
---
Further Reading
All Other Articles by Polly Philipson
Scuba Diving in Saint Vincent and the Grenadines
Featured Posts
Often overlooked, the island of Guam is surrounded by fantastic diving. White sand beaches and calm, clear waters invite divers to explore the ocean and see the healthy coral and plentiful fish populations below.

Papua New Guinea is one of the world's best dive destinations and Milne Bay offers fantastic reef diving and muck diving in the same location. Clear waters and phenomenal creatures make for an excellent dive trip that's enti...

Shark feeding dives are no longer just for the avid diver or thrill seekers. Bahama's crystal clear waters are the best environment to come nose to nose with a frenzied school of sharks after they smelled the chum.