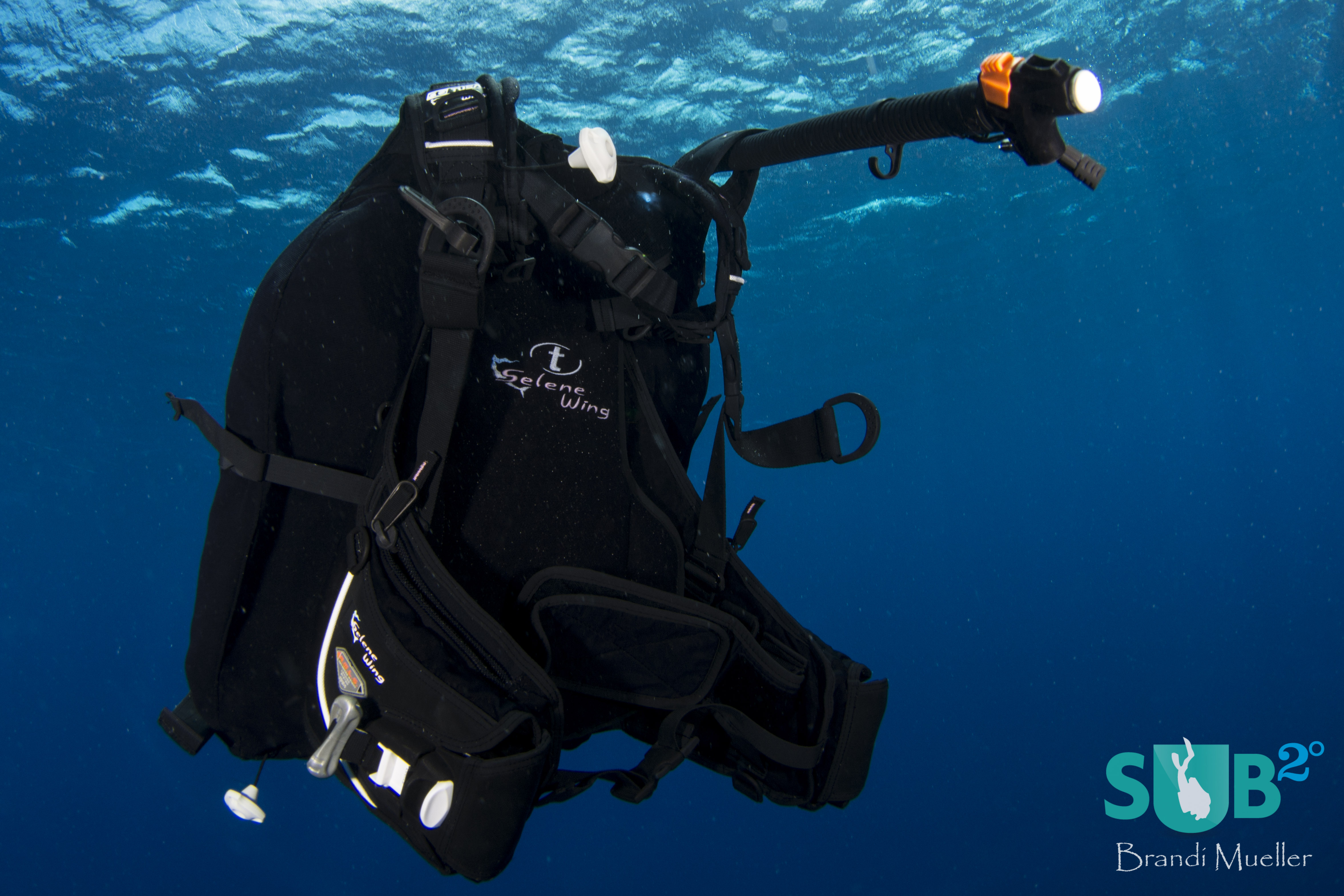 Published June 20,
2014
0
BCDs Part 2
There are plenty of options of BCDs available, and everyday engineers are creating new and innovative ideas on how to create the toughest, most comfortable, and most useful BCDs.
Available BCD Options
Dump Valves – Air can be released via the inflator hose by holding it overhead and pushing the deflate button. This slowly releases air, but only if the inflator is at the highest point. If a diver is upside down, it is difficult to release air. Many BCDs have dump valves positioned at the other corners of the BCD, so that if a diver finds him or herself upside down and cannot release air from the inflator, he/she can pull on the dump valve release (which is now at the highest point) to quickly release air from the BCD. The dump valves usually release air quicker and with less control, so they're best used only when it's not possible to use the inflator.
Pockets and D-rings – Pockets and D-rings allow a diver to carry, clip, and store all his/her favorite gadgets. Pockets provide space for fold-up snorkels, flashlights, and emergency signaling devices; and D-rings allow for things like cameras to be clipped onto the BCD.
Inflation Method – Some brands are engineering different ways to inflate and deflate. For example, Aqualung has the i3 system that has a lever on the lower left side of the BCD, which inflates when pulled up and deflates when pushed down. This eliminates the need for lifting the inflator hose to deflate, and works no matter what the diver's position is.
Other Options Available:
• Rate of buoyancy produced and maximum weight carried.
• Multiple sizes, including female-specific styles.
• Straps and releases – where they are and what they're made of.
• Tank straps and buckles – materials used, how many, and their configuration.
• Tank placement and the ability to carry multiple tanks.
• Overpressure valve – automatically releases air if BCD is overfilled.
• Handle for carrying when tank is attached (instead of grabbing tank valve).
• Quality and construction of materials and padding for comfort.
Preventing Problems
It's important to understand how BCDs work and what problems can occur. Rinsing them in freshwater after every dive, and keeping up with yearly services will prevent most problems. One issue could be the inflator getting stuck in the 'on' position, causing continuous inflation. This can be stopped by manually disconnecting the inflator hose, which is taught in basic diving courses. With the inflator hose disconnected, a diver can manually inflate by taking a breath from the regulator and exhaling into the inflator.
On the flip side, something like a tear in the BCD could prevent it from holding air. This could lead to an uncontrolled descent or becoming unable to return to the surface. You can attempt to swim to the surface, but if that isn't possible, then slowly release small amounts of weight, while slowly rising to the surface.
Know how to release the weight pockets (of your own BCD and your buddy's) in case of an emergency, and know how to easily reinstall them underwater, in case they accidently fall out or loosen. Also, be aware of the BCD releases, like shoulder, waist, chest straps, etc. If the situation demands, you should be able to easily get out of your BCD and remove your buddy's.
If the tank strap is loose, the tank might slip out. This is easily fixed with the help of a buddy, by returning the tank back to the BCD tank strap and tightening it, and preventing this altogether by making sure it's secure before a dive.
It is vital that a diver is properly weighted to prevent problems. The BCD should not be used to make a diver "go up or down". The BCD is used to compensate for compression, which leads to negative buoyancy. A properly weighted diver should only have to add a small amount of air as he/she descends, to maintain neutral buoyancy.
Choosing a BCD
Owning a BCD can improve diver safety because where everything is will become intuitive. In an emergency, you will automatically be able to find things such as dump valves or an attached flashlight. Having a BCD that fits can make diving more comfortable and less stressful.
Try different sizes on in the store with your wetsuit on. Trying out different styles of BCDs underwater is a great way to see what you like, so see if it's possible to rent them.
Before buying a BCD, consider what types of diving you will be doing. Might you take up tech diving in the future? A back plate or wing might be worth investing in initially. Think about your experience level, new divers are sometimes more comfortable in the jacket style. Do you need multiple pockets and D-rings for flashlights, signaling devices, reels...? Do you prefer integrated weights or an integrated alternate air source? Will you be traveling a lot, because there are BCDs that weigh less and take up less room in suitcases? And of course, don't forget to find a BCD trimmed with your favorite color to match your fins.
Your local dive shop can help you find the best BCD, so you can dive comfortably and safely.
Back to Part 1
Featured Posts
Florida is one of the world's premier destinations for cave diving and Devil's Eye cave system should be on any cave divers list of places to dive when visiting the region.

Have you ever just been tired of kicking on a dive? Want to see more of a reef or your favorite wreck in one dive? Or do you just want to be cool like James Bond zooming underwater on a scooter? Dive propulsion vehicles m...

We all know there are things you are taught in a textbook and then there are things we learn by doing. The following is a list of ten essentials that would make any new dry suit diver a bit more comfortable in cold water co...