Diving the skytrain

Diving the C47 "Skytrain" airplane in southern Turkey.

Roundtrip

A very different style of exploring an airplane - exclusive for divers only!

Rebreather

Not the best image for a magazine or competition, but the hands "touched" me... so this photo survived the selection process.
0
A Diver's Attraction to Turkey
A country of great cultural heritage and a popular holiday destination for the European market, Turkey also makes for an attractive dive destination. Turkey dive sites offer a vast variety of wrecks, reefs, caves, and walls.
With remains of broken pottery on many dive sites and ancient shipwrecks dotted all along the Turkish coast, diving in Turkey gives divers a glimpse of the long history of the country. Over 125 shipwrecks have been mapped in the Turkish waters; the oldest dating back to the 14th century B.C., making it the oldest shipwreck ever excavated. A concentration of wreck dives in Turkey can be found at Gallipoli, where the remains of ships that sunk during the battles of the Gallipoli Campaign now attract many divers from all over the world.
The Gallipoli Campaign happened during World War 1 in 1915, when the British navy, joined by French and Italian allies, attempted to attack Istanbul through the Canakkale Strait. Their attempt failed, due to unexpected Turkish resistance and they withdrew nearly a year later, leaving behind several hundreds of shipwrecks, including war ships, landing crafts, and supply ships.
But diving in Turkey offers more than an abundance of good wreck dives. The small fishing village of Kas is the gateway to easily the best and most varied diving in Turkey. From wrecks to caves and reefs with scattered ancient pottery, Kas has something to offer for every diver. The nearby Kalkan has been gaining popularity a little later, since diving was prohibited here till 2002. Nowadays, divers can enjoy diving from Kalkan to islands, reefs, wrecks and walls. The towns of Fethiye and Bodrum are busier towns that besides culture, shopping and nightlife, also offer some good dive opportunities.
The season for diving in Turkey runs from April to October, with water temperatures starting at 17 degrees Celsius in the beginning of the season and going up to 28 degrees around August. Diving in Gallipoli can be slightly colder, with thermo-climes of 14 degrees Celsius. Visibility can be excellent here, often exceeding 30 to 40 meters.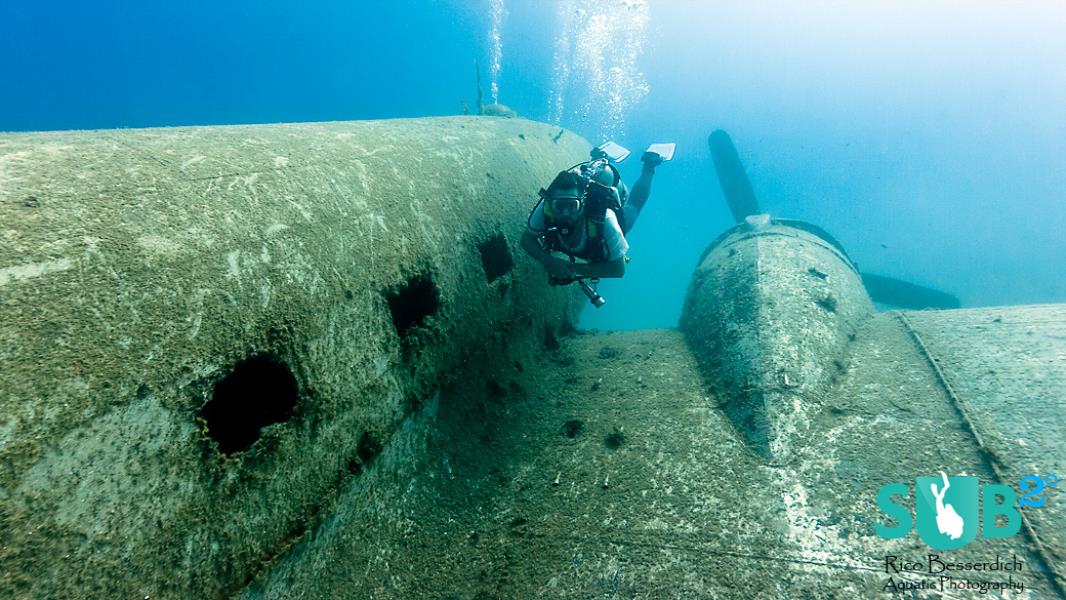 Dive Sites & Marine Life
The Lundi is one of the most popular wreck dives of the Gallipoli wrecks. This cargo ship was sunk by torpedo fire on the 15th of April 1915 and is still largely intact. Located at 27 meters deep on a sandy bottom, the wreck is overgrown with sponges and provides plenty of hideouts for lobsters and other crustaceans. Another important wreck dive in Gallipoli is the warship HMS Majestic. Situated at right angles to the shore, this wreck's bow is found at 18 meters deep, while the stern lies at 27 meters deep. Although largely dismantled by divers, the wreck still has interesting parts, like a cannon on deck, which is totally encrusted by barnacles. Large numbers of dentex, bream, and goby can be found schooling around or inside the wrecks.
Some of the best dive sites in Turkey are found around Kas. Lighthouse Reef & Ottoman wreck is an interesting dive for beginners and experienced divers alike. The remains of the Ottoman shipwreck, consisting of some wooden parts, now attract a wealth of marine life to this area, which is surrounded by sand, rocks and seagrass. Schools of fish, mollusks, shrimp, snails and stingrays are frequently sighted here. Dive site Blue Hole, another Kas diving highlight, is for experienced divers only, as much of this dive is cavern-like diving. On this dive, divers can spot octopus, crabs, anemones and groupers.
Heybeli Island, close to Kalkan, has several good dive sites. The rocky topography around the island has plenty of crevices to explore, and a torch is recommended to get a closer look at the critters. Amongst others, stingrays, grouper, damselfish and barracuda inhabit the waters around Heybeli Island.
Dive site Afkule in Fethiye is an excellent wall dive for the experienced diver, requiring good buoyancy control, since there is no bottom within recreational diving limits here. The wall is colorful and overgrown with anemones, corals, sponges and gorgonians. Moray eels, shrimp and blennies have made this wall their home. As a special point of interest, there is a cavern where divers can enter and surface.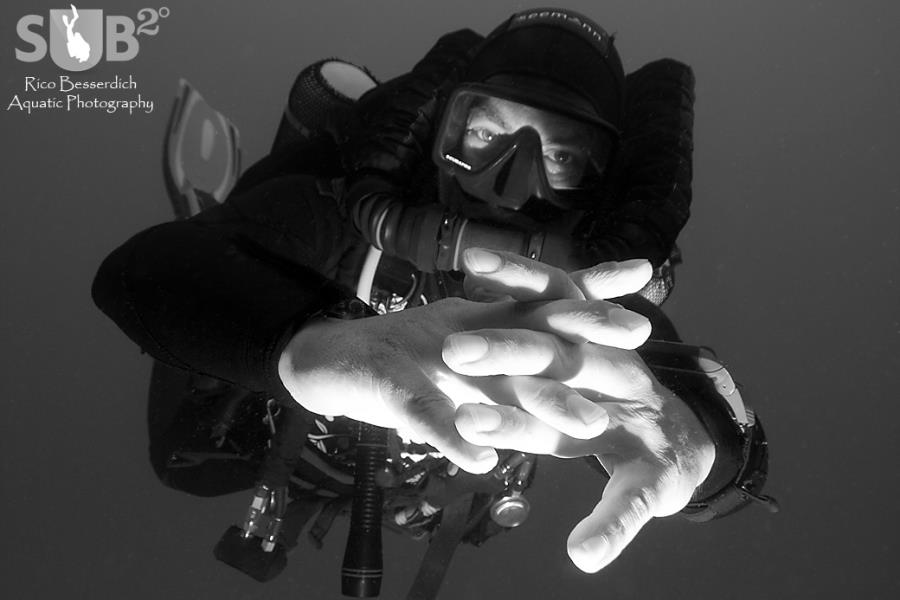 Dive Shops & Logistics in Turkey
Saros Diving is located in Canakkale and organizes unique wreck diving trips to the wrecks of Gallipoli, the highlight of wreck diving in Turkey. Their fully equipped dive boat takes divers of all levels to see the best wrecks of Gallipoli and usually visits 2 sites day. Dive training from try-out dives to professional level are available by PADI, SSI and CMAS instructors.
Situated in Kas, with its own bungalow style accommodation on site, Sundiving is a 5 star PADI dive resort that offers daily diving trips in high season to some of the best diving in Turkey. Their packages that include bed & breakfast and diving are of excellent value, and they have a restaurant, bar, beach club and house reef on the premises to ensure a high-quality and effortless Turkey dive vacation.
Kalkan is located close to Kas and is another excellent exploration base for diving in Turkey. Dolphin Scuba Team has been operating in Kalkan since 1993 and is the longest established dive center there. Their raving online reviews are good indications of their quality operation and customer service.
Divers Delight has two locations, one in Fethiye and one in Marmaris, and has a professional and enthousiastic team of PADI and CMAS instructors. Recognized as a PADI 5 Star Dive Center (Fethiye) and a PADI 5 Star IDC Center (Marmaris), Divers Delight takes pride in their custom-built dive fleet and personal customer service.
Motif Diving Center in Bodrum organizes local dives, and PADI and CMAS dive training in multiple languages. Their excellent online reviews show their commitment to divers' safety and customer service. Their comfortable dive boat and well arranged itineraries make sure divers have a no-stress diving experience in Turkey.
Istanbul is the capital city and main international gateway of Turkey. To dive in Kas, Kalkan and Fethiye, the airports of Antalya and Dalaman are closest. These two airports have direct connections with several European cities as well. To dive the wrecks of Gallipoli, divers need to reach Canakkale, which is only a short domestic flight from Istanbul, or a six-hour bus drive away.
---
Further Reading
Part 1: Overview of Scuba Diving in Turkey
Part 2: Dive Sites, Marine Life & Environment in Turkey
Part 3: Dive Shops, Airports & Logistics of Diving in Turkey
4 of the Best Sights in Istanbul
Featured Posts
Often overlooked, the island of Guam is surrounded by fantastic diving. White sand beaches and calm, clear waters invite divers to explore the ocean and see the healthy coral and plentiful fish populations below.

Papua New Guinea is one of the world's best dive destinations and Milne Bay offers fantastic reef diving and muck diving in the same location. Clear waters and phenomenal creatures make for an excellent dive trip that's enti...

Shark feeding dives are no longer just for the avid diver or thrill seekers. Bahama's crystal clear waters are the best environment to come nose to nose with a frenzied school of sharks after they smelled the chum.