Report
Thank you for helping us maintain a useful and accurate database of Dive Sites. Can you please tell us what's wrong:
Send
Cancel
Umkomaas, Kwazulu-natal, South Africa
Adjust location of Dive Site
Expand
DIVE SHOPS
LIVEABOARDS
DIVE SITES
Dive Site Last Edited by: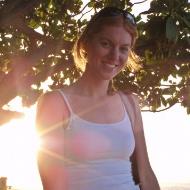 PADI Instructor Development Course (IDC) Staff Instructor
Advice for diving Aliwal Shoal in South Africa
The Aliwal Shoal is the remains of an ancient sand dune 5km off the coast of KwaZulu-Natal, South Africa. Dive operations out of Umkomaas take divers to this rocky reef which is famous for its interesting bottom topography that includes caves, caverns, gullies, and swim-throughs.
Although technically in the Indian Ocean, the close proximity to the Atlantic has created a mixing ground for many fish species including both tropical and subtropical species. This makes for great dives where there are fish you wouldn't usually see in the same location.
Two ships have met their demise on the shoal and now are great wreck dives. The "Nebo" sank in 1884 likely having possibly hit an uncharted pinnacle. The ship is lying upside down at 28 meters. The "Produce" sank in 1974 after running the hull into the Northern Pinnacles and sits between 12 and 35 meters.
The shoal is known for sharks. "Raggies," or ragged tooth sharks congregate here from August to November to mate. These docile sharks are harmless even if their teeth look ferocious. Tiger shark diving is also popular and local dive shops offer baited, cageless, tiger shark drift dives. Black tip sharks are numerous on theses dives and occasionally Bull sharks, also called Zambezi sharks, sometimes make an appearance. Great whites can also be seen while diving the shoal. During the winter months migrating whales can be seen.
Dive operations use small inflatables or "rubber duck" boats to transport divers to the shoal which provide an exciting entry and exit to the ocean from the river. Divers put their feet in straps at the floor of the boat and hold on tight as experienced boat captains weave through heavy surf.
Although warmer than western South Africa, waters can still be on the cool side ranging from 16-24C (60-75F). Thick wetsuits, gloves, and hoods are recommended. Diving is usually done in the mornings when the winds are calmer as the winds pick up later in the day. There can also be lots of swell and strong currents at times.
Site Advice
Save
Save & Close
Close W/out Saving
Saving
We do not allow profanity to be used. Neither do we think it to be necessary in giving others advice on this dive site
Urls are not allowed
Dive Site Map
...magnificent predator. Another spectacular option of South Africa shark diving is diving the sardine run. This natural yearly phenomenon happens in June and July. Dive boats go out every morning, locating the sardines, which form a bait ball, literally surrounded by predators like sharks, seals, dolphins, game fish, and birds. Cape town is located in an area of abundant natural beauty, which extends underwater. Wrecks, kelp forests, temperate reefs and rare shark species are amongst Cape Town diving highlight. Both the Atlantic coast and the bay east of the Cape offer several excellent dive ...
Read more
Read "Part 2: Dive Sites, Marine Life & Environment in South Africa"
Read "Part 3: Dive Shops, Airports & Logistics of Diving in South Africa"
The list reflects the locations visible in the map. Please zoom out