Report
Thank you for helping us maintain a useful and accurate database of Dive Sites. Can you please tell us what's wrong:
Send
Cancel
Blue Heron Bridge Dive Site
900 E Blue Heron Blvd, Riviera Beach, FL 33404
Adjust location of Dive Site
Expand
DIVE SHOPS
LIVEABOARDS
DIVE SITES
Dive Site Last Edited by: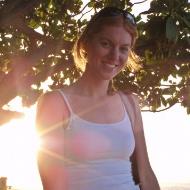 PADI Instructor Development Course (IDC) Staff Instructor
Advice for diving Blue Heron Bridge in United States
Under the Blue Heron Bridge is probably North America's best "muck" dive site. Located in Riviera Beach, Florida, the bridge spans over a channel connecting the intercoastal waterway to the ocean and under the east side of the bridge is Phil Foster Park. Once at the park there is lots of parking, picnic tables to set up dive gear, and showers for rinsing off afterwards make this an easy and convenient place to dive.
The bridge is known for its abundance of exciting critters that can be spotted including seahorses, batfish, flying gurnards, juvenile reef fish, lobster, crabs, octopus, jawfish, blennies, and more. Larger critters can be found as well including schools of spade fish, barracuda, and others.
With an easy entrance under the east side of the bridge diver walk in the water and can dive either to the east or the west. Diving on both sides is shallow, usually no more than 20ft (but usually more like 10-15ft). Going west it will start to get deeper as divers get closer to the boat channel.
The most important aspect of diving the Blue Heron Bridge is when to dive it. Strong currents develop as the tide moves in and out so the best time to dive is one hour before and after high tide. As the high tide moves in it brings clear water from the ocean under the bridge. As the tide goes out water from the intercostal moves out to the ocean bringing water heavy with silt and sediment under the bridge which means low visibility.
With increasing popularity the dive site is becoming more and more crowded especially on weekends and holidays. It's best to arrive early. During the dive be sure to be aware of where your fins are and what they are kicking. The shallow, sandy bottom makes it easy to kick up sand reducing visibility and creating backscatter in photos.
Dive flags are required and be aware of fisherman and their hooks that may be in the water. Also be sure to recognize where the boat channel is as it is a busy boat channel. The bridge is dived year round and water temperatures vary between seasons from 75-84F (23-29C).
Site Advice
Save
Save & Close
Close W/out Saving
Saving
We do not allow profanity to be used. Neither do we think it to be necessary in giving others advice on this dive site
Urls are not allowed
Dive Site Map
...diving in the United States. Florida's coasts offers a salty taste of the warm, clear turquoise waters reminiscent of the Caribbean Sea to the south. The diving industry is very competitive in south Florida from West Palm Beach through the Miami/Fort Lauderdale area, down into Key Largo to the tip of Key West. Dive professionals have thoroughly scouted out the best dive sites, in some cases there are artificial reefs that have been created to attract fish and divers. Driving along the highway you see dive flags out in the blue waters. The Florida Keys host John Pennekamp Coral Reef State Park ...
Read more
Read "Part 2: Dive Sites, Marine Life & Environment in United States"
Read "Part 3: Dive Shops, Airports & Logistics of Diving in United States"
The list reflects the locations visible in the map. Please zoom out
This dive site has not yet been reviewed.
Be the first?