Stay patient

Shrimps are sometimes nervous small buddies that need quite the patience to achieve a proper photograph.

Good subject to start with

Soft corals are beautiful underwater subjects for photography...and they have 1 main advantage: they don't swim away ;-)

Please, don't turn your back on me!

One soldierfish on the run, the other is posing nicely. Which one looks better?

Classic model

Anemonefishes are often hiding in their anemone but they come out frequently to check if you are still there.

Flounder

Marine animals that trust their own camouflage are ( once we've spot them ) easy to approach.
1
On the run! Common problems in underwater photography and how to prevent them – Part 2
Do you remember that barracuda I wrote about in part 1 of this series? About how if you think you are close, get even closer? Yes? Awesome! Now let's proceed with that fish and see what else can go wrong while shooting images underwater and how we can prevent these problems.
3. On the run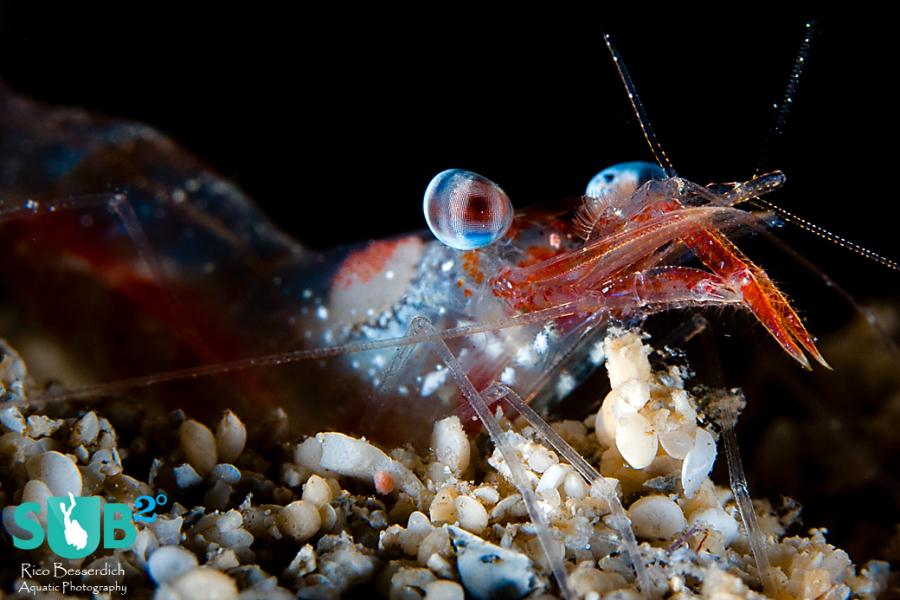 Scenario: With the idea of 'getting close' in mind, we did our very best to approach the barracuda. But not knowing our plan to feature him in a stunning photograph, that barracuda shows his gratitude to our efforts by impudently turning around and swimming away into the blue. Barracudas are very photogenic animals but they don't care so much about being featured in a magazine or on a website ;-)

Attempting to capture some photos, we hectically point our camera to the disappearing animal, shooting what we can, worrying that this is the last and only barracuda we'll ever see in our life. The result: a "barracuda from behind" or a "fish on the run".

Problem: By shooting an image of a fish or any other marine from behind, the only thing we document is its escape behavior. This often isn't an ideal expression of an underwater image.
There are, as always, exceptions such as shots of dolphin and whale tail fins or abstract photography where it works to break the rules sometimes. But, generally, it is always a better idea to avoid shooting images of marine animals that are escaping from you.
Shooting only fish tails could be an interesting photographic theme, but for now let's stick with some basics: No "fish on the run".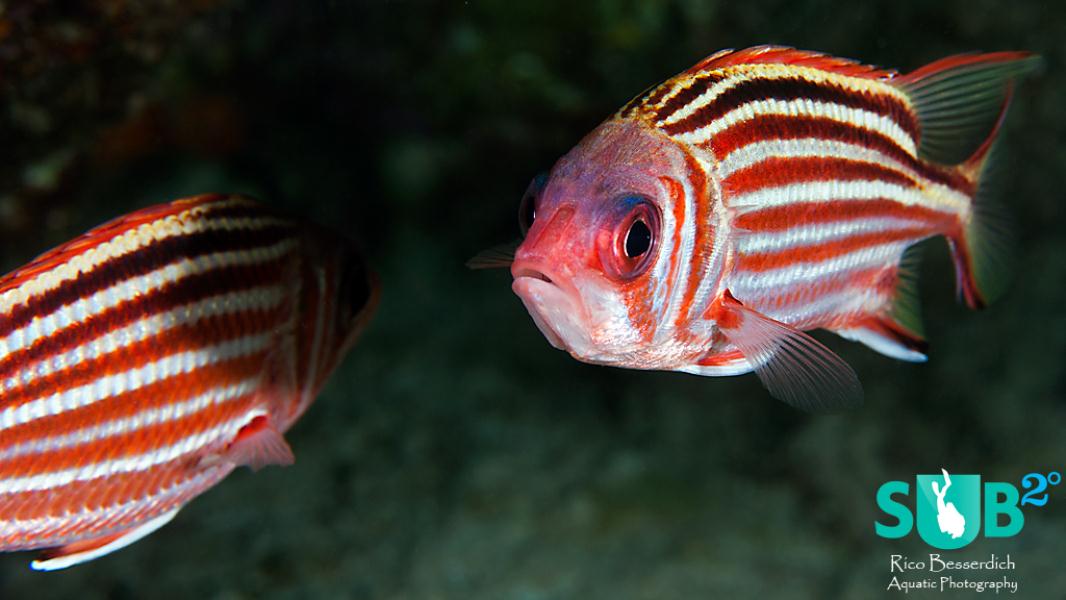 Solution: Each marine life form has a personal threshold of tolerance, a "far and no further border" to say so. If you, as a diver, exceed this limit, the animal reacts with an escape. It always comes in handy to know a little about the animal you plan to take an image of.
If unsure about or overwhelmed by this enormous amount of marine life, ask the local dive guide or instructor. They dive the area every day, know what to find in there, how to find it, and what the typical behaviours are. Listening carefully to those "insiders" brings about great advantages during the photo dive.
Once you've spotted an interesting animal- in your photographer's eyes- it is a good idea to get your camera ready (settings, strobe, etc.) before paddling straight to it. As for the approach: slow moves and calm & steady breathing can help here. Successful underwater photography also requires proper diving skills; staying calm and preventing any hectic movements during your approach.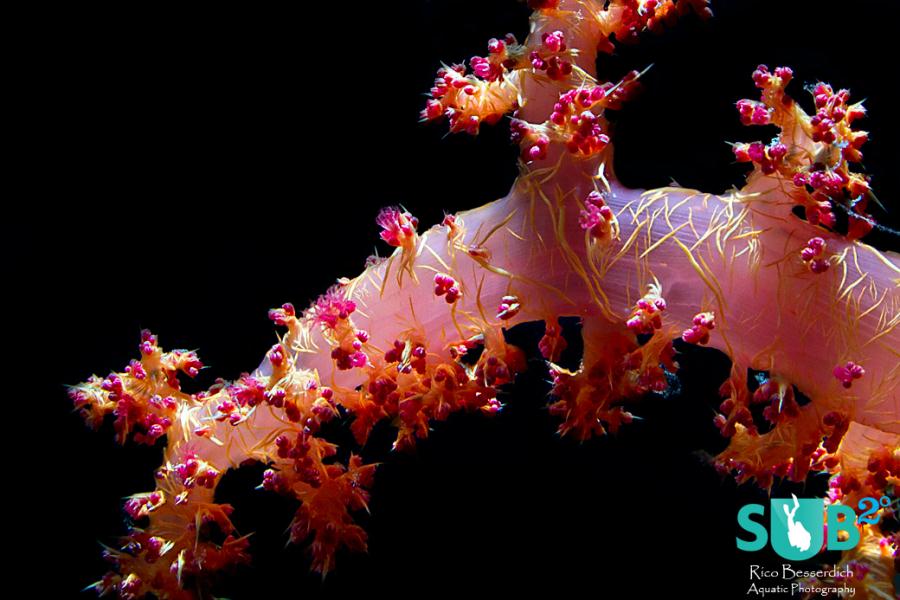 In the beginning of your personal underwater photography adventure, you might find yourself excited, especially when you spot a "super model", which results in faster moves and breathing. That's normal, and after a little time and experience you will see that the more you do it, the easier it becomes.
Once you've reached an optimal shooting position and start taking images of your desired "shy" subject, try to control yourself from checking the camera's LCD display after every single shot. Because doing so might move your camera a little towards the animal, and if you are unlucky, this crosses its "far and no further border" and scares it away.
Some animals return to the same place after a little while, others don't. Mantis shrimps, for example, often have several tunnels and escape ways. So, while you are staring at the empty mantis shrimp's hole, waiting for its return, it might already be sitting at the opposite side of the reef, laughing at you.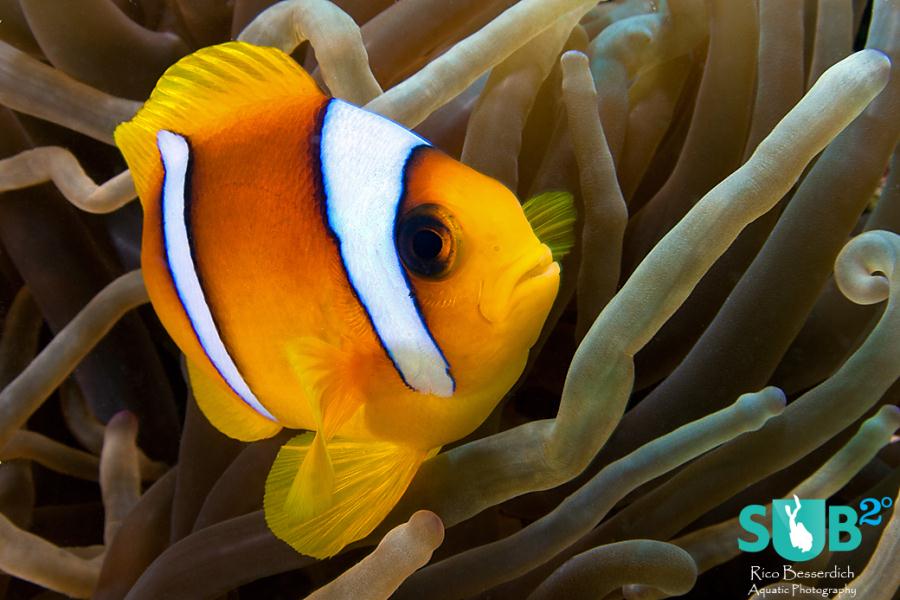 For this reason, it is better to have your basic camera and strobe settings already done before your final approach. If you feel like you need to review the first images and maybe change some settings, then try to back off a little, check the pictures, modify your settings, and then smoothly approach again.
Even by doing so, we can't always be successful. Please don't leave room for frustration; "Super shots" often require a solid piece of luck too. As a matter of fact, 75% of all marine animals are simply out of reach for us underwater photographers.
Sometimes it's because of the depth, the distance, or disturbing elements such as rocks, corals or anything else that prevents us from taking a proper shot. Sometimes it's just the wrong day.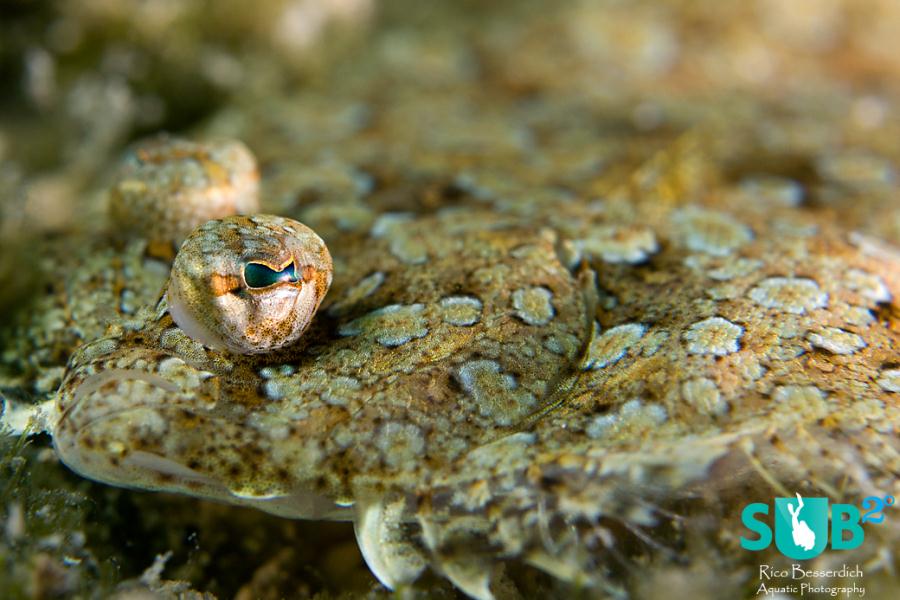 If it seems like you can't take the shot you want of your desired "model", don't get angry. Just look around for another interesting subject. There are plenty of them!

Underwater photography is fun and, besides all the "rules", the most important thing is to enjoy it! Happy bubbles, happy shootings and always be safe :-)
Further Reading
Continue Reading - Part 3 - Snorkeling perspective and Cut fins
Go back to Part 1- Fight the Photo Bugs!
Featured Posts
Before going on a shark adventure, there are some things you need to know to make it a great experience for you and the sharks!

Lost your mojo? Get back into the water and re-awaken your lust for scuba diving! From discovering new dive sites to meeting new dive buddies, shake the dust off those fins and get wet again.

When the sun goes down the diving doesn't have to stop. Here are some tips on diving after dark and what you might see when some of the reef has gone to sleep.