Squid

Squid. Placing the subject along the left vertical line of the rule of thirds grid adds tension to the image.
Blue-spotted stingrayOur main actor is placed at the bottom right intersection.

Underwater Garden

Corals are great subjects to start with for uw image composition according to the rule of thirds.

Jellyfish UFO

Composing this image according to the rule of thirds comes with tension & energy.

Hermit crab on a bottle

This tiny hermit crab is placed on the lower right intersection of the rule of thirds grid.
1
Composition in underwater photography: Rule of Thirds
When shooting images underwater, we have to consider way more factors than other photographers. During our dive excursions, in an element we humans are simply not designed for, we have to keep a lot of factors in mind, such as underwater navigation, scuba skills, safety, keeping contact with our dive buddy, and many more. Adding the task of underwater photography logically comes with much more details to consider during a dive.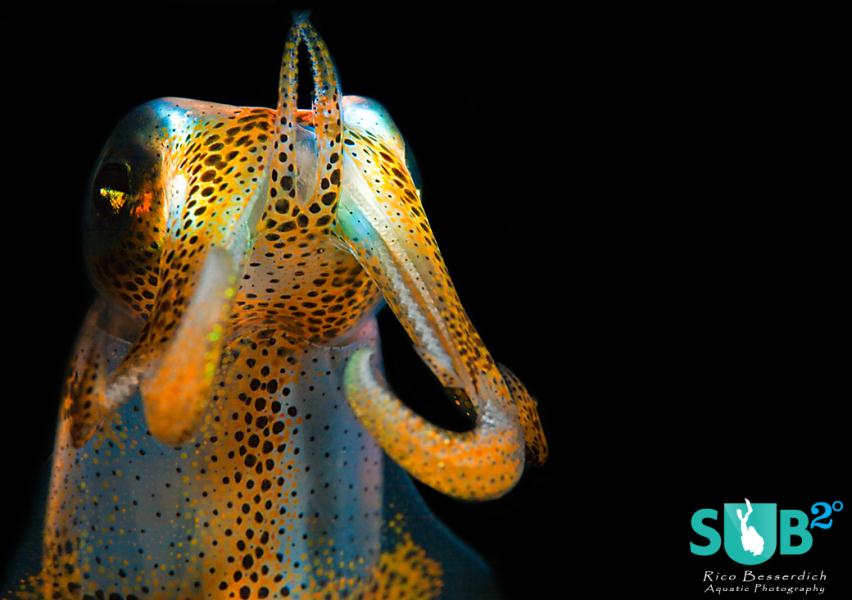 Once we get used to our underwater camera and the basic usage of it, we start shooting for- and at best of times return home with- colorful and sharp images. But after a while we come to the impression that something is missing.
What could that be? Not always, but often the reason behind that is a lack of composition or no existing composition at all of our underwater images. But with the knowledge of some basics, our results can get that "final kick".
One of the most common and well known "rules" is the so called "rule of thirds", used as rule of thumbs in many visual arts, such as painting, design, and in photography, of course.
A short hop back into time: The grandfather of that composition rule is the so called "Golden Ratio", as defined by Euclid, a Greek mathematician who lived 2300 years ago. The "Golden Ratio" is much more complex; the "rule of thirds" is just a small chunk derived from it.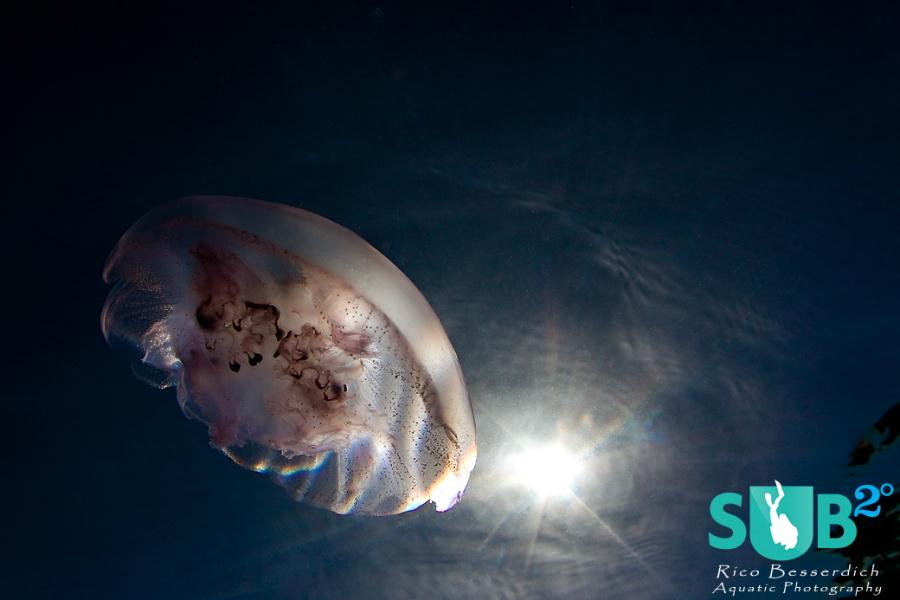 The "rule of thirds" proposes that an image should be imagined as divided into nine equal parts by two equally-spaced horizontal lines and two equally-spaced vertical lines, and that important compositional elements should be placed along these lines or their intersections.
Aligning a subject with these points creates more tension, energy, and interest in the image. More tension, energy & interest? Let's agree that this is exactly what we want!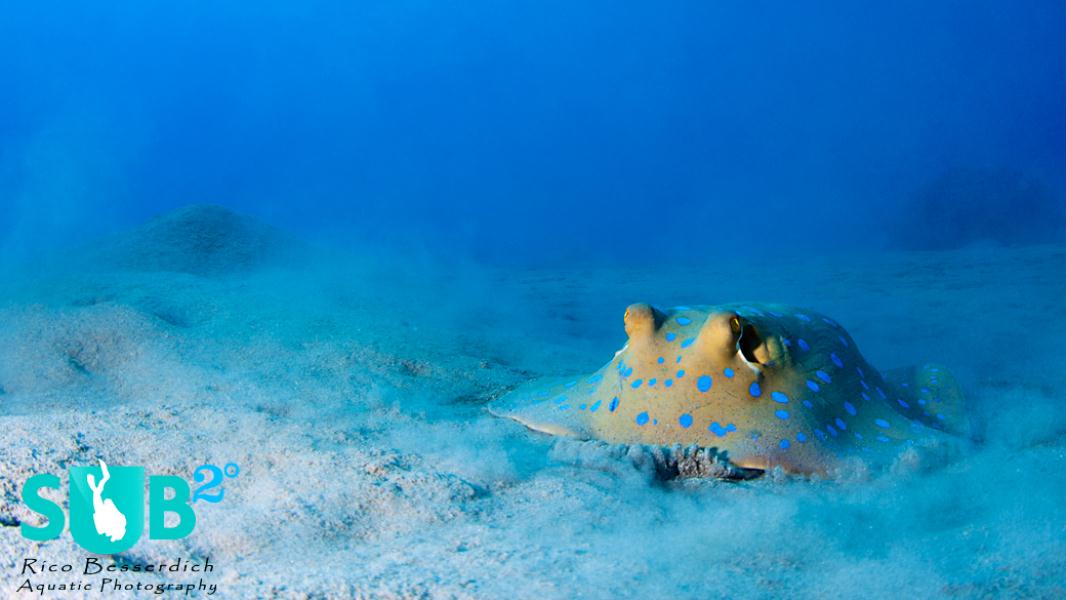 We humans are used to placing everything in the middle, and the word "middle" is associated with lots of positive properties in many different cultures. Thinking this way, an image composed with the rule of thirds comes in a way as "provocation" to our "middle-orientated" minds. This is where tension, energy, and by result, more interest in an image comes from.

Let's summarize this rule for now: Don't center your subject in the middle of the frame, at least for now. There are, of course, exceptions to the rule.

Firstly, all modern digital cameras come with the option to have a grid displayed in their LCD and/or viewfinder. This is meant to give us a helping hand while composing. It's a good idea for now to turn the display of the grid on.
After some time and practice, you won't need this anymore. You would simply imagine the grid while shooting. This grid is customizable in most cameras, so just refer to your camera's manual if you are unsure how to do it.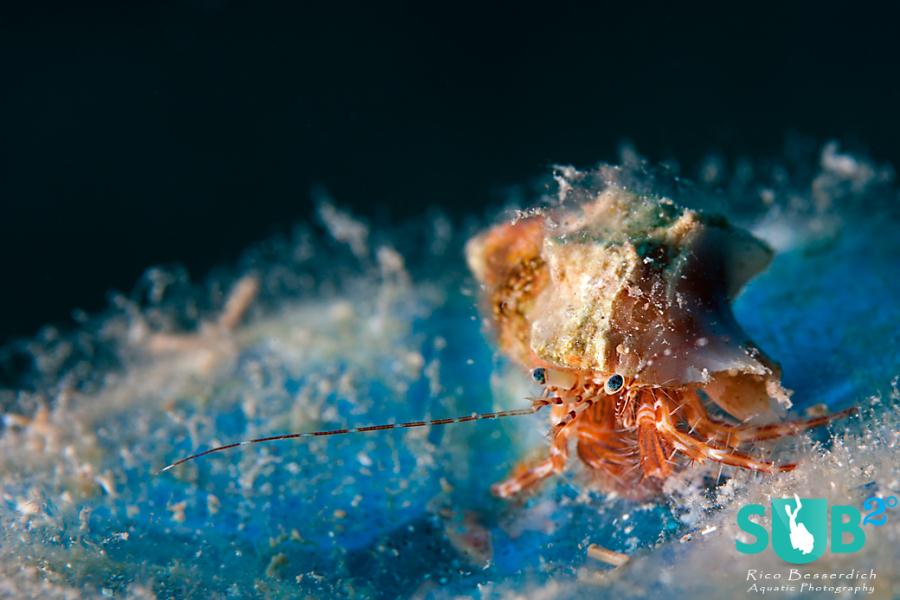 If all went well, you would now have those nine equal parts displayed in your camera's LCD. You would see 4 lines (2 horizontal and 2 vertical) and logically 4 intersections. That's our visual help for usage of the "rule of thirds". We are ready to go!

Now, we're underwater with our camera, finally! We first need to find ourselves an interesting subject, worthy enough to take an image of and worthy enough to spend our time, and air, and money for.
Good subjects to start with are often stationary subjects such as corals, wreck details, plants, or anything else that doesn't scratch our nerves by swimming around and away. Once again, we are practicing. So let's try to eliminate stress factors and concentrate on composing a beautiful image. Let's work with a small coral.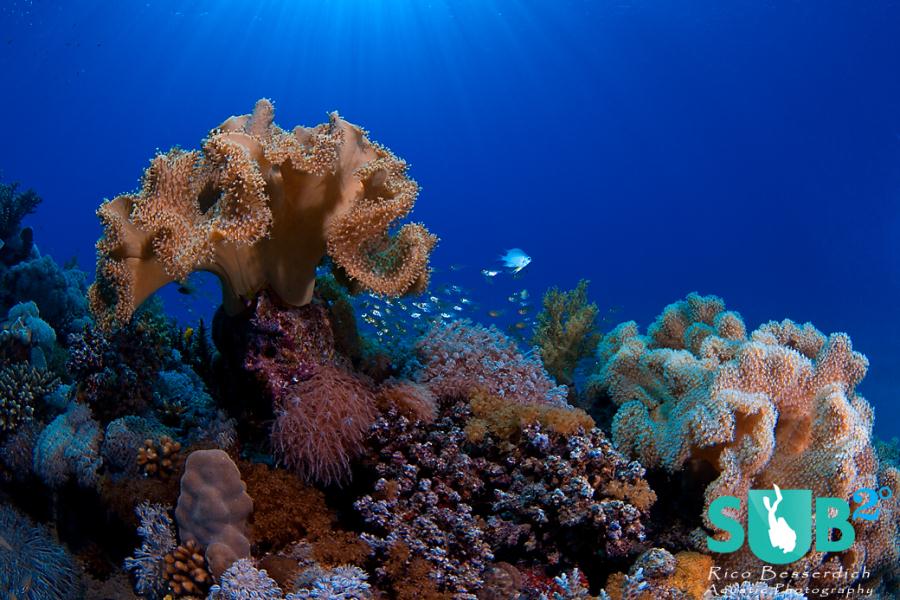 Verify that you are close enough to your subject (the coral), adjust your camera's settings if necessary, and try to get that coral in focus. Compact cameras tend to place the focus spot in the middle of the frame, forcing the photographer to center the subject.
Mean technology! You can prevent this by pressing the shutter button only by half. This will tell your camera to focus. Keep the shutter button half-pressed and slightly move your camera until you have the small coral placed on one of the 4 intersections (check it on the LCD screen/Live-View).
Once you are happy with the composition, take the shot by fully pressing the shutter button. Don't forget to congratulate yourself as you've just made the first step from "point & shoot" to "the pic with the plan".

When shooting marine animals like fish, it always works out nicely to have at least one of its eyes placed on one of the intersections. Give it a try. Create tension & energy!
Further Reading:
---
- Octopus
---
Featured Posts
Before going on a shark adventure, there are some things you need to know to make it a great experience for you and the sharks!

Lost your mojo? Get back into the water and re-awaken your lust for scuba diving! From discovering new dive sites to meeting new dive buddies, shake the dust off those fins and get wet again.

When the sun goes down the diving doesn't have to stop. Here are some tips on diving after dark and what you might see when some of the reef has gone to sleep.