Liveaboard Information
Cabins: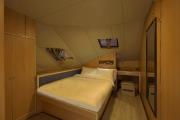 Suites x 2 (8 sq meters)
Max occupancy: 2
Details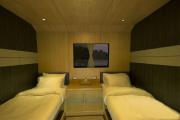 Deluxe Cabins x 8 (8 sq meters)
Max occupancy: 2
Details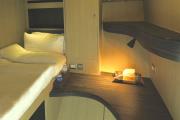 Twin Cabins x 2 (6 sq meters)
Max occupancy: 1
Details
Additional Notes
Panunee Yacht
From the moment you arrive at Panunee Yacht, the wonderful things are going to happen.
Panunee Yacht is a 35-meter long yacht offering high-end leisure liveaboard scuba diving adventure. She is constructed and managed by a professional diver team that truly realizes what divers' needs are. Soften your experience with luxurious interior design. Her guests will automatically feel at home. Because your comfort and safety are prioritized as our first awareness, our cruise was carefully operated by the most expert team. The eight privacy cabins and the two suite rooms are located on the main as well as lower decks. Each of them has an individually controlled air conditioning and plenty storage space. The night bathrooms and fresh-water machine can ensure your sanitary along the trip. All facilities were designed to offer extreme comfort and convenience in all ways.