Dive Shop Information:
Transportation to & from the nearest Hotel or Port NO

Write a photo caption...

Accommodation at or immediately near your dive shop NO

Please provide details on the coverage and cost of your transportation services

Dive Certifying Bodies we are affiliated or certified by

PADI, Career Development Dive Centers, 5 Star Instructor Development Dive Centers and Resorts

PADI, 5 Star Dive Centers and Dive Resorts

PADI, Dive Shops, Dive Resorts, Dive Boats and Recreational Facilities

Less than 20 metres

Distance between your
Dive Shop and the nearest Body of Water:

Access to a swimming pool for training purposes YES

Accomodate Rebreathers NO
Additional Notes
Dona de um dos litorais mais belos do Brasil, Maceió também é um excelente ponto de mergulho ainda pouco conhecido. Suas águas escondem belezas que atraem mergulhadores do mundo todo. Água quente que ronda os 27ºC, visibilidades que atingem 40 metros, diversos naufrágios e uma exuberante vida marinha são alguns atrativos que fazem de Maceió um dos melhores pontos de mergulho do Brasil.
A Let's Dive é o único PADI Dive Center e PADI TecRec Dive Center de Alagoas. Contamos com uma equipe de profissionais altamente qualificados e uma das mais experientes do Brasil.
A Let's Dive oferece diversas opções de mergulho. Para quem deseja experimentar temos a opção do Batismo de Mergulho com certificação na Piscina do Amor, uma piscina natural da Praia da Pajuçara. Já os mergulhadores certificados e técnicos podem mergulhar nos diversos recifes que temos em nossa costa, que vão dos 18 aos 70 metros de profundidade, além dos 4 grandes naufrágios: Dragão, Draguinha, Sequipe II e Itapagé.
Além das saídas de mergulho ministramos vários cursos desde o Básico ao Instrutor, como também cursos de especialização como Mergulho em Naufrágio, Foto Sub, Mergulho em Corrente, Sidemount e também cursos de Mergulho Técnico, todos com certificação PADI.
Certifications

PADI

Must be comfortable in the water.

PADI

Open Water Diver or equal rating, snorkel with no certification

PADI

Open Water Diver or equal rating

PADI

Open Water Diver, or equal rating

PADI

Open Water Diver or equal rating

PADI

Open Water Diver, or equal rating

PADI

Open Water Diver, or equal rating

PADI

Open Water Diver, or equal rating

PADI

PADI Open Water Diver

PADI

Open Water Diver, or equal rating

PADI

Open Water Diver or equal rating

PADI

Open Water Diver, or equal rating

PADI

Adventure Diver, or equal rating

PADI

Adventure Diver, or equal rating

PADI

Open Water Diver, or equal rating

PADI

Advanced Open Water Diver, equal rating, Open Water Diver with PADI Underwater Navigator

PADI

any scuba certification, corequisite, or be enrolled in a scuba certification course

PADI

Adult and Child CPR + First-Aid within past 24 months

PADI

Open Water Diver, equal rating

PADI

Advanced Open Water Diver (or equal rating) + Enriched Air Diver (or equal rating) + Deep Diver (or equal rating) + medical form signed by your physician

PADI

Advanced Open Water Diver (or equal rating) + Rescue Diver (or equal rating) + Enriched Air Diver (or equal rating) + Deep Diver (or equal rating) + Tec 40 (or equal rating) + medical statement signed by your physician
View All Certifications
Equipment

| Equipment category | rent | Sell | brand (Model) |
| --- | --- | --- | --- |
| Buoyancy Compensators, Jacket-style | YES | NO | Aqualung |
| Regulators, First+Second stage | YES | NO | Aqualung (ATX20) |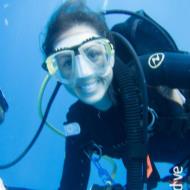 PADI Open Water Diver
PADI Enriched Air Diver
PADI Advanced Open Water Diver
PADI EFR Instructor
PADI Divemaster
PADI Open Water Scuba Instructor

#3 of 26 Boat Tours & Water Sports in Maceio
TripAdvisor Traveler Rating
Based on 139 Reviews
Read All Reviews
© TripAdvisor 2021 Traveler Reviews
Dive Sites:
The list reflects the locations visible in the map. Please zoom out