Report
Thank you for helping us maintain a useful and accurate database of Dive Sites. Can you please tell us what's wrong:
Send
Cancel
Adjust location of Dive Site
Expand
DIVE SHOPS
LIVEABOARDS
DIVE SITES
Dive Site Last Edited by: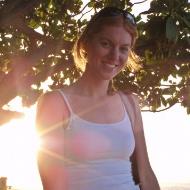 PADI Instructor Development Course (IDC) Staff Instructor
Advice for diving Silfra Crack in Iceland
Silfra Crack is a dive site that lets divers dive between the North American and European continental plates. The drifting apart of these two continental plates (which move about 2cm per year) has caused several cracks in Iceland. Water melting from glaciers 50km+ away have filtered through the ground and into this crack (and then Lake Thingvellir), making it an amazing diving opportunity with some of the clearest water in the world. The dive site is located in Thingvellir National Park about a 45 minute drive from Reykjavik.
The dive site is easily accessible by car from Reykjavik and there is a parking lot about a five minute walk from the dive site. There are picnic tables to gear up at and the walk is mostly flat to the entrance which has a wooden platform with stairs leading into the water.
Diving Silfra requires a dry suit as the water temperature is around 39F/4C. Most dive shops rent dry suits and provide all equipment necessary to dive Silfra including transportation from Reykjavik. Most dive shops also offer dry suit courses that can be combined with the dives at Silfra.
Once in the water a small current can usually be felt caused by the water filtering into the crack and continuing on to the lake. This calmly drifts divers through the crack where some parts are narrow enough to reach out and touch both continental plates and in other areas it opens up and the two sides are much further apart.
The crack doesn't have many fish other than a few small ones, but the lake itself has several species of freshwater fish.
Diving is possible year round as the water stays above freezing. But be sure to take into consideration the outside temperature and weather conditions during all seasons. Summer is the best time to dive as you are guaranteed daylight and you have the warmest air temperatures possible. Silfra is also open to snorkelers and most dive shops offer snorkeling tours as well as diving tours.
Site Advice
Save
Save & Close
Close W/out Saving
Saving
We do not allow profanity to be used. Neither do we think it to be necessary in giving others advice on this dive site
Urls are not allowed
Dive Site Map
The list reflects the locations visible in the map. Please zoom out
This dive site has not yet been reviewed.
Be the first?