Report
Thank you for helping us maintain a useful and accurate database of Dive Sites. Can you please tell us what's wrong:
Send
Cancel
Messerschmitt Bf 109 Dive Site
Adjust location of Dive Site
Expand
DIVE SHOPS
LIVEABOARDS
DIVE SITES
Dive Site Last Edited by: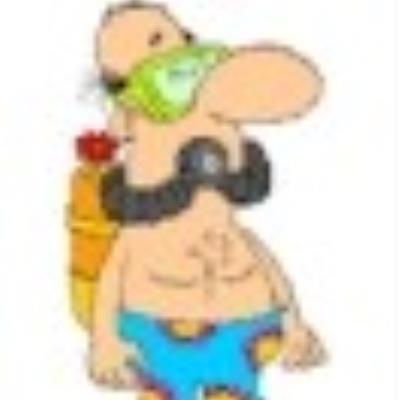 SSI Open Water Instructor
Advice for diving Messerschmitt Bf 109 in Greece
This is site is only reachable by boat and requires Advanced level certification or Deep diving. It is not advised for very beginners because conditions can be tricky on some days.
There is usually a light current at the start and the end of the summer season due to temperature changes, but some days can be quite strong on the surface.
Sea life is not so rich but you can see most of the times a moray eel and a grouper. At temperatures around 21-23 you can also see some nudibrach. Also May to July you can encounter small packs of Amber Jacks.
The wreck is in a good condition and the only thing missing from it is the tail of the aircraft. You can even find a pack of ammunition next to the machine gun.
Maximum depth is 26-27 meters around the area of the wreck.
Environment:
Activities:
Dive Type:

Salt Water

Wreck

Wreck Dive

Boat Dive

Deep Dive
Site Advice
Save
Save & Close
Close W/out Saving
Saving
We do not allow profanity to be used. Neither do we think it to be necessary in giving others advice on this dive site
Urls are not allowed
Dive Site Map
Revision History
Advice on Diving in Greece
...one of the Cyclades Islands, lies in the Aegean Sea and is home to a large number of dive sites off its shores, including House Reef, Mansell and Old Volcano, three locations that range from an easy beach reef dive, to a 200ft wall. Further south, the island of Crete touches the Mediterranean, and divers have over twenty sites ranging in difficulty to choose from. This popular holiday island, a traditional winter escape for Europeans, has wreck and cave dives to discover, and plenty of dive shops to choose from. Back on the mainland and just north of Athens, a protected bay harbours waters kno...
Read more
Read "Part 2: Dive Sites, Marine Life & Environment in Greece"
Read "Part 3: Dive Shops, Airports & Logistics of Diving in Greece"
The list reflects the locations visible in the map. Please zoom out
This dive site has not yet been reviewed.
Be the first?