Dive Shop Information:
Transportation to & from the nearest Hotel or Port NO

Accommodation at or immediately near your dive shop NO

Dive Certifying Bodies we are affiliated or certified by

PADI, Dive Shops, Dive Resorts, Dive Boats and Recreational Facilities

Access to a swimming pool for training purposes YES

Accomodate Rebreathers YES
Additional Notes
All About Scuba is very proud to be serving our local diving communities of Solano, Napa and Contra Costa counties as well as divers around the world.
We offer all levels of scuba instruction, and are proud to compare our training courses for content and value with any other scuba shop. We have evening and weekend classes, and for people who have difficult schedules, we can custom fit a class to meet your needs. Our classes are designed to teach both the beginning and mature diver how to enjoy SCUBA safely and keep them diving. 
We carry an ever growing, complete, line of diving equipment ranging from the basic to advanced and technical  gear with pricing sure to please all divers.
Our dive club - Rock N' Reef - sponsors dive trips each month. If you already dive you should stop on by and get all the details about the club and why you should become a member too. 
Certifications

PADI

Must be comfortable in the water.

PADI

Open Water Diver or equal rating, snorkel with no certification

PADI

Open Water Diver or equal rating

PADI

Open Water Diver, or equal rating

PADI

Open Water Diver, or equal rating

PADI

Open Water Diver, or equal rating

PADI

Open Water Diver or equal rating

PADI

Open Water Diver or equal rating

PADI

Open Water Diver, or equal rating

PADI

Open Water Diver, or equal rating

PADI

Open Water Diver, or equal rating

PADI

Open Water Diver, or equal rating

PADI

Open Water Diver, or equal rating

PADI

Open Water Diver or equal rating

PADI

Open Water Diver or equal rating

PADI

Open Water Diver, or equal rating

PADI

Adventure Diver, or equal rating

PADI

Adventure Diver, or equal rating

PADI

Open Water Diver, or equal rating

PADI

Advanced Open Water Diver, equal rating
View All Certifications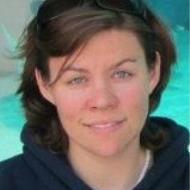 SSI Enriched Air Nitrox
SSI Diver Stress & Rescue

Dive Sites:
The list reflects the locations visible in the map. Please zoom out