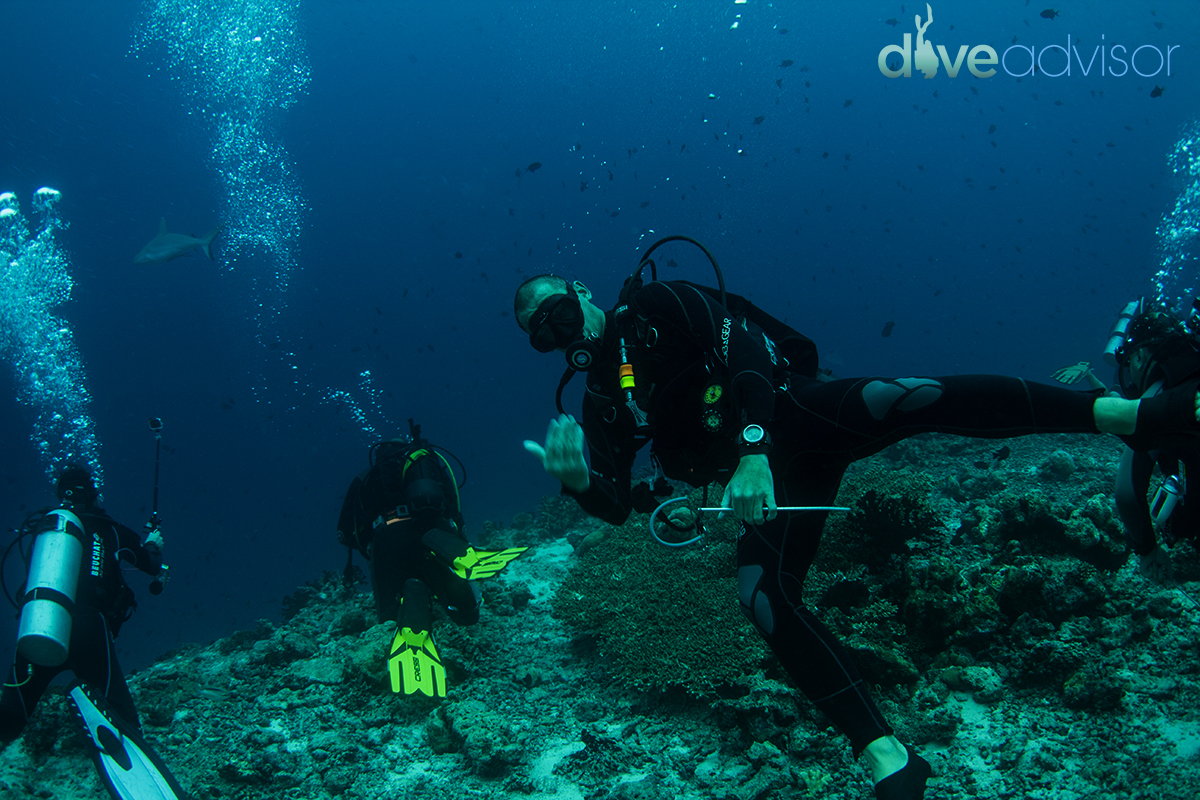 Published Mar. 13,
2015
0
Preparing for your first dive
Scuba diving is a fun, exciting and exhilarating recreational activity that has been a favorite among outdoor adventure seekers for years. Through this fantastic sport, people get a chance to explore the depths of the mysterious underwater world and marine life. However, before you start getting all excited about scuba, you have to be aware that diving does carry its own set of risks.
Therefore, before entering the world of scuba diving and eventually start preparing for your first scuba dive, it is imperative to understand and review all the basics, practicalities, and risks involved. In this article, you will learn about the basics of scuba diving training with regards to applying in a scuba diving school and how to prepare for your first scuba dive:
Scuba Diving Schools
Entry into the world of scuba diving begins with extensive basic diving training at the hands of qualified and certified instructors and diving schools. Training can stretch from a few days to as long as 11 weeks, depending on how well you manage to pick up the basics. Nevertheless, a lengthier duration is usually preferred for you to receive ample time to be comfortable underwater and adapt to the use of scuba diving equipment. Here is an outline of what you will be learning about scuba diving in a training school:
Classroom Training
In this training phase, all the theoretical aspects of scuba diving will be discussed and learned. However, depending on your level of understanding, you may actually be able to directly skip to pool sessions. Classroom training generally covers various topics, including a preview of basic diving skills, dive planning, physiological implications of a dive, maintenance and selection of equipment, and safety parameters for diving. You will also be given exams and homework after each classroom training session.
Pool Sessions
You can either choose to integrate classroom training with pool sessions or complete training before moving on to pool sessions. This training phase generally involves hands-on skills training which are performed in a swimming pool. In most cases, two-thirds of a regular session (pool + classroom) are dedicated to pool training in which you will (under professional observance) be taught how to perform various diving skills previewed in prior classroom sessions. This includes emergency troubleshooting, equipment handling, buoyancy skills, mask removal, and swimming.
Examinations
Before heading out to test your skills in the open water, you will be required to take written examinations. Coverage of the final exam will include all the lessons taught from during the first day to the last day. You will have to complete quizzes on theories, hand signals, and application of decompression tables. In order to obtain a certification and then finally head to the open waters, a minimum rating is required (which varies across different schools).
Preparing for Your First Scuba Dive
So, now that you have your scuba certification, you might be eager to go on your first scuba dive. While the certification process might have reviewed all the basics, there are still a few practicalities you should know in order to make your first underwater experience perfect. Follow the tips below to begin preparing for your first scuba dive:
Choose a Suitable Location
Knowledge and preparation is the key to success. And in order to achieve success with scuba diving, thorough research is required to select the best location for your first underwater experience. While objective research, such as diagrams and charts, prove helpful, there is nothing more useful than professional advice and experience. Therefore, consider consulting a professional and keep the following factors in mind for the best scuba diving experience:
Attractions – The location you choose should have underwater sights, including an assortment of plants and animals, caves, shipwrecks, and coral reefs. You can usually find coral reefs in tropical climates.
Visibility – Under the water, visibility can vary from as high as 100 feet to lower than 2 feet. This may depend on weather or sea conditions. Therefore, do consider a location that offers maximum visibility.
Depth – Since you are a beginner, it is advised to not dive below 130 feet. This is mainly because diving below this depth requires advanced equipment and training, which only comes with numerous underwater training sessions.
Get Your Gear Ready!
Congratulations! You are just two steps away from your first scuba dive. Now, that you have determined the location, it's time you get your gear ready. Here is a short outline of the equipment needed for successful scuba diving:
The Wetsuit – For the best perfect scuba dive, select the appropriate thickness of the wetsuit according to the temperature of the water. Options include 7mm, 3mm, and 5mm. Remember the colder the water, the thicker your wetsuit should be.
Weight Belt – Weight belts are generally used to counteract the overall buoyancy of the equipment. Therefore, it is imperative you select a belt that is based on both your weight and the equipment.
Swim Fins – Beginner scuba divers are advised to purchase swim fins with wide channels, which assist with swimming underwater. They also offer better water resistance and will make your experience a whole lot easier.
Snorkel and Mask – Don't forget to wear a mask that fits properly and has been tempered for pressure. The snorkel will prevent the water from going into your eyes during the dive.
Diving Cylinders and Regulator – Select a diving cylinder that is tailored to the requirements of your diving plan. For a short dive of just a few kilometers, an aluminum cylinder filled with 80 cubic feet of air will be perfect. The regulator is used to let the air out of the tanks in a controlled manner.
Buoyancy Compensator Device (BCD) – As the name implies, this device allows divers to achieve neutral                 buoyancy while underwater. It even provides assistance while descending and ascending.
Perform a Final Check
Now that you have prepared all your gear, it is imperative to prepare yourself. Ensure that you have hydrated yourself completely and clear your mind of all tensions and problems. Maintain a positive attitude and enjoy swimming past fishes, dolphins and caves, etc.
So, if you are looking to make your first scuba dive the best experience of your life, then make sure to follow the abovementioned tips. Additionally, don't forget that safety comes first, so for your first dive make sure to take a professional along with you. You can get the training you need for your first dive at Dip N Dive. 
Featured Posts
Before going on a shark adventure, there are some things you need to know to make it a great experience for you and the sharks!

Lost your mojo? Get back into the water and re-awaken your lust for scuba diving! From discovering new dive sites to meeting new dive buddies, shake the dust off those fins and get wet again.

When the sun goes down the diving doesn't have to stop. Here are some tips on diving after dark and what you might see when some of the reef has gone to sleep.