Report
Thank you for helping us maintain a useful and accurate database of Dive Sites. Can you please tell us what's wrong:
Send
Cancel
Caneiro dos Meros Dive Site
Rua Gustavo Silva, 9980-039 Vila Do Corvo, Portugal
Adjust location of Dive Site
Expand
DIVE SHOPS
LIVEABOARDS
DIVE SITES
Dive Site Registered by: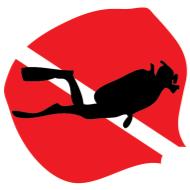 PADI Divemaster
Dive Site Last Edited by: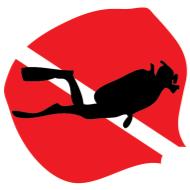 PADI Divemaster
Advice for diving Caneiro dos Meros in Portugal
The first voluntary marine reserve, established in Portugal. By an agreement between fishermen and divers due to the presence of large and friendly dusky groupers and the fishermen are the first 'guards' of the reserve. After 15 years of its inception, today is not only possible to dive with more than a dozen of these curious giants at one time, as the local flora and fauna evolved considerably, making us go back in time, when there wasn't intensive fishing!
This is the best place in Europe to dive with dusky grouper _______________ACCESS: by boat (3 minutes from Porto da Casa, Corvo ; 50 minutes from Flores)__________________DIVE TYPE: coastal__________MAX DEPTH: 40m__________AVARAGE DEPTH : 25m__________MIN DEPTH: 14m__________DIVING EXPERINECE: Advanced Open Water_____CURRRENTS: 3/5_____LIFE: 5/5__________ENVIRONMENT: 4/5__________OVERALL RAT: 5/5_________VOLUNTARY MARINE RESERVE_____HYPERBARIC CHAMBER: Health center of Santa Cruz of Flores, Flores island - 13 miles/approximately 50 minutes by boat (depends on the weather conditions)
Useful Links:
Environment:
Activities:
Dive Type:
CANEIRO DOS MEROS Caneiro dos Meros

Voluntary Marine Reserve

the best spot in Azores to see Dusky grouper

MARINE RESERVE

Freediving/Apnea

Deep diving

marine reserve

coastal diving

boat diving
Site Advice
Save
Save & Close
Close W/out Saving
Saving
We do not allow profanity to be used. Neither do we think it to be necessary in giving others advice on this dive site
Urls are not allowed
Dive Site Map
Advice on Diving in Portugal
...long the coastline, it is much milder with sea temperatures ranging from 13 ºC-18 ºC on the west coast, and 15 ºC-26 ºC on the south coast. The Mediterranean climate means that air temperatures are mild in the Azores year round. The sea temperature is comfortable both in winter and summer, making it an ideal destination for nautical sports and scuba diving. Due to its geographical position and mountainous terrain, the Madeira archipelago experiences a subtropical climate with temperatures varying between 24ºC in summer and 19ºC in winter. The sea temperature in both the Azores and Madeira var...
Read more
Read "Part 2: Dive Sites, Marine Life & Environment in Portugal"
Read "Part 3: Dive Shops, Airports & Logistics of Diving in Portugal"
The list reflects the locations visible in the map. Please zoom out
This dive site has not yet been reviewed.
Be the first?